Home-Brewing Success: Robert Brewer's Tips for Part-Time Players at the WSOP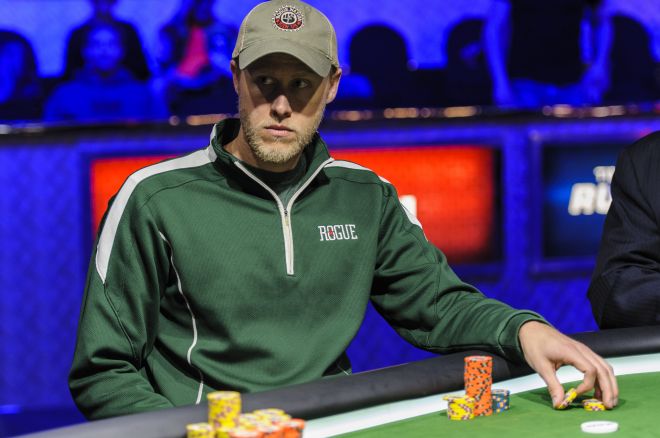 Every spring before the World Series of Poker, poker pros are interviewed for tips on how to get prepared for the grind of the series, which diet to eat, which nutritional supplements to take, who to listen to for coaching, and which chair to sit in for your pregame massage.
But say you're not a pro? What if you're a guy with a decent job and a very particular set of skills for playing poker? You're going to Las Vegas for a few days or a week (or two), and you have other stuff to do that precludes you from organizing your entire life around your poker ambitions before your trip. What then?
One course of action could be to talk to someone who's been in that position before — someone like Portland, Oregon's Robert Brewer.
Two years ago in the middle of June, Brewer, then a 26-year-old marketing manager who'd had some success playing both live and online, was in the mix with some of the best tournament players in the world running deep in a $1,500 no-limit hold'em event at the WSOP.
Brewer currently plays only about 10 tournaments a year outside of his summer time in Las Vegas, and considers himself more accomplished as a cash game player. Nonetheless he managed to make the final table of only the second bracelet event he'd ever played, eventually losing a race to Mohsin Charania to finish ninth out of a field of 1,731.
Last year didn't net any bracelet event cashes for Brewer, but undaunted, he's heading back for another WSOP, beginning with the Millionaire Maker (Event #16).
I recently talked to Brewer as he was just days away from marking off the primary item on his pre-WSOP checklist — getting engaged (though that's not on his short list of recommendations for players).
Another major item on this year's list is that Brewer isn't going to drink for a couple weeks before he heads to Vegas. That's a real commitment for a guy who spent several years marketing craft beer in the hops-happy Pacific Northwest. But Brewer says he felt extremely disciplined the year he made the final table after not drinking because of a prop bet.
He had some beer off-hours last year (never during a tournament), and he's just superstitious enough to see if abstaining this year will get him back to another final table. "I won't be drinking at my engagement party," he said.
Brewer isn't preparing for the series by playing any more poker, but he is getting physically ready for long days at the Rio by working out daily. He is used to keeping fit, and in fact a couple of years back Brewer was running up to 70 miles a week. Tall and lean (and despite a taste for beer), he could easily fit into the current breed of elite players who emphasize a healthy lifestyle.
Players new to the WSOP should be mentally prepared to run up against some of the best players in the world, even in low buy-in, large-field events like the Millionaire Maker or the Colossus that kicks off one week from today. That's exactly what Brewer encountered in 2013 during his final table run.
"On Day 2, I came in with 65,000, I sat down and I knew everybody at the table because I follow PokerNews. I had Bryn Kenney, Zimnan Ziyard, Shannon Shorr, and Mohsin Charania. And because we were the highest-numbered table that day we were the last to break, so I was there with them for a long time."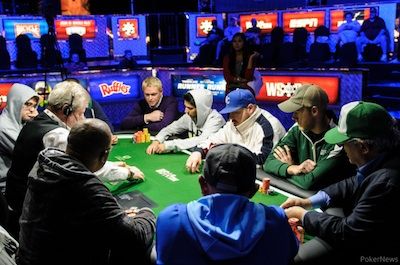 His recommendation for players who find themselves in just such a situation?
"Really just play in position against these guys. Every time I found myself out of position I lost the hand. Tighten up your range with active players behind you because if they have a good position on you they're going to play at you. But if you show that you're willing to play back, they'll stop doing it."
In addition to his marketing job and getting engaged this spring, Brewer put together a deal that led to the only official WSOP satellites being offered in Oregon this year.
The Portland poker scene is composed of private social clubs running tournaments under a complex set of regulations. Brewer talked to one of the club owners, got the paperwork from the WSOP, and navigated the tricky currents of the city's Social Gaming and Police bureaus. The first tournament — with seats to the Colossus, the Monster Stack, and a first prize WSOP Main Event ticket — ran in early May.
Brewer's final advice for the average player heading to the WSOP?
"You should never underestimate your opponents, especially if you don't know who they are," suggests Brewer. "They could be a phenomenal player from Europe who just turned 21. They could be somebody who's crushing their local scene. They could be someone without much money who's going to be playing their A+ game."
Much thanks to Robert Brewer for the well chosen tips. Here's to him and the many other part-time players who will be heading to Las Vegas next week... cheers!
Get all the latest PokerNews updates on your social media outlets. Follow us on Twitter and find us on both Facebook and Google+!