Michael "The Grinder" Mizrachi's Mixed Game Tips, Part 4: NLHE & PLO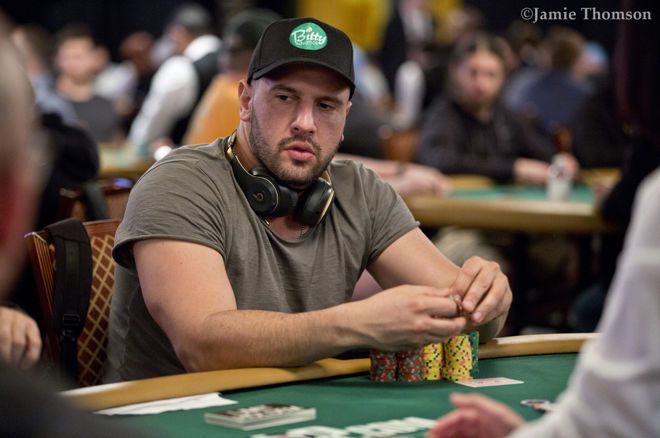 It's almost here — the much anticipated $50,000 Poker Players Championship at the World Series of Poker. As always, the PPC will attract the game's most accomplished and skilled players, and as with every other bracelet event PokerNews' live reporting team will be on hand to report all the action throughout the five-day event.
Michael "The Grinder" Mizrachi will of course be among the field, back to defend his PPC title won last year and looking to add to his record three PPC wins over the course of the tournament's history.
We've been gathering tips from Mizrachi regarding all of the variants in the PPC's "eight-game mix." Played six-handed, the PPC consists of eight different games in a variety of disciplines: stud (seven-card stud, seven-card stud hi-lo, and razz); Omaha games (pot-limit Omaha, Omaha hi-lo); hold'em (limit and no-limit); and draw (2-7 triple draw).
Mizrachi has already helped us with seven-card stud and seven-card stud hi-lo, razz and deuce-to-seven triple draw, and limit hold'em and Omaha hi-lo.
Today we conclude the series with a discussion of the two remaining games, the only "big bet" games in the mix (i.e., not fixed limit) — no-limit hold'em and pot-limit Omaha — and how they affect the game at different stages of the Poker Players Championship. The five-time bracelet winner also offers other general tournament advice to players.
PokerNews: The poker world primarily plays no-limit hold'em, so players are well familiar with NLHE strategy. That said, what are some of the misconceptions players have when they play NLHE and PLO in the context of a mixed-game event like the Poker Players Championship, which is predominantly limit games?
Michael Mizrachi: I think players don't realize the difference between limit games and the big bet games during the different stages of this tournament.
During the early stages, big bet games are where you can get a lot of chips to build a big stack and also where you can go bust. However, in the later stages of the tournament, the players don't want to go bust and are waiting for the limit games. Thus, the limit games play much bigger.
But when you do play big bet games, especially no-limit hold'em, you have to stay aggressive and put the pressure on your opponents.
Specifically regarding pot-limit Omaha, what are some of the mistakes you see players making when PLO comes around in the mix?
PLO is different than no-limit hold'em because you can play a little tighter as there are no antes in play. You can wait for much better hands. I recommend playing big pairs and suited aces. I like playing suited connectors as well.
Also, one thing I see a lot of players doing is betting pot and trying to get it all in on the flop. No one ever folds with a draw on the flop in PLO. So even with a monster, I often flat and wait for the turn card and then I may get it all in. Now I put the pressure on them with only one card to come. They now have to make a tougher decision on whether to call or not.
Do you have any other general tournament advice for amateur players?
I mentioned it before, but you have to focus 100 percent. I don't like headphones and I would tell everybody stay off your phone. Players miss so much valuable information, especially in the stud games where there are so many up cards.
Every player has their own image and you should take advantage of your own image. I have a very aggressive one, so no one ever believes me... but what works for me may not work for you.
Also, with regards to limit games, you just can't miss bets. Every bet counts and I see many players trying to get tricky with a check-raise and then miss a big bet. Then, sometimes, if you know you are just beat at the end, you may just want to fold to save a big bet. The bet saved is like gaining a bet later on.
Finally, every player has their own image and you should take advantage of your own image. I have a very aggressive one, so no one ever believes me and I often get paid off. So I'm able to pick up a lot of chips when I make big hands. That's why you often see me with these monster stacks.
But what works for me may not work for you, especially if you have a different table image. That's why poker is so great since everyone has their own style and they all can work.
How do you stay sharp during the long summers at the WSOP?
I try to stay as active as possible during WSOP. I like to work out,. For me personally, I do a lot of cardio including the treadmill. I also like to do boxing.
I also try to eat as best as I can. Thank goodness for All-American Dave at the WSOP.
Grinder, thanks for taking the time, all your advice and good luck in the Poker Players Championship this summer.
Thanks Bernard, and good luck to everyone this summer. I hope these tips will help you when you play.