Michael "The Grinder" Mizrachi's Mixed Game Tips, Part 3: Limit Hold'em & Omaha Hi-Lo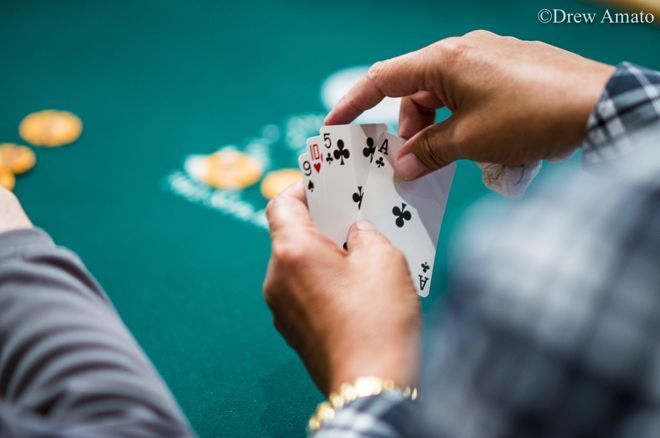 One of the most prestigious events of the 2019 World Series of Poker will be the $50,000 Poker Players Championship that begins Monday, June 24. Michael "The Grinder" Mizrachi has won the PPC a record three times, including last year. That makes him a great resource for strategy advice for how to play all of the variants in the PPC's "eight-game mix."
The PPC is played six-handed and consists of eight different games in a variety of disciplines: stud (seven-card stud, seven-card stud hi-lo, and razz); Omaha games (pot-limit Omaha, Omaha hi-lo); hold'em (limit and no-limit); and draw (2-7 triple draw).
After first helping us with tips for seven-card stud and seven-card stud hi-lo, yesterday Mizrachi gave pointers for razz and deuce-to-seven triple draw. Today we're picking his brain for tips for approaching fixed-limit hold'em and Omaha hi-lo.
PokerNews: Most poker players play no-limit hold'em and should know the rules of limit hold'em. But the two games play differently. Some people say that limit hold'em is a science, while no-limit hold'em is an art. Today, players make numerous mistakes in limit as they play the game like no-limit. What are some of the common mistakes that you see amateurs making when they play limit hold'em?
Limit hold'em is one of the first games I played back in the day. But it's not very popular anymore, so players today make lots of mistakes, especially with starting hands. These players play starting hands in limit hold'em like it is no-limit hold'em, where you can start with a wider range of hands because you can be more creative on later streets.
However, in limit hold'em, these same types of hands such as suited connectors are not nearly as valuable. A hand like J-10-suited can be a powerful starting hand in no-limit hold'em, but is much weaker in limit hold'em.
Players need to understand that they need to tighten their starting hand range in limit hold'em as compared to no-limit hold'em.
The range I would recommend would be:
pairs 7-7 and above (eliminate small pairs)
A-K, A-Q, AJ, and maybe A-T if in late position and suited
K-Qs, K-Js, and maybe Q-Js
What other advice do you have for limit hold'em players regarding how to play before and after the flop?
Overall, I'm super aggressive preflop. I'm trying to isolate the field, hopefully getting heads-up. So if I'm playing preflop, I'm always raising and three-betting.
Also, don't try to steal in limit hold'em, especially on the river. Rarely do you see a player fold on the river to just one bet, especially if they have called you all the way down.
Finally, I mentioned it before, but I will say it again: tighten your starting hand range.
Let's now talk about Omaha hi-lo, also called "Omaha hi-lo 8 or better" or just "O8." Again, let's start with the common mistakes you see players making in O8.
Just like in seven-card stud hi-lo, you want to play two-way hands. I see a lot of Omaha hi-lo players playing only low hands similar to [what happens in] seven-card stud hi-lo.
Also, because Omaha hi-lo shares the board cards, I see players making this mistake often. The player who believes they are locked low raises when they actually don't want players out of the pot.
For example, the player has A-2, which gives that player the lock on a low board. If they raise, they are eliminating players that could contribute to the pot. Even worse, they eliminate other players who have worse cards than them like A-3, but another player has A-2 as well and they end up not making additional chips or even worse losing them [by getting quartered].
Overall, you want to keep as many players in as you can, unless you have a solid two-way hand.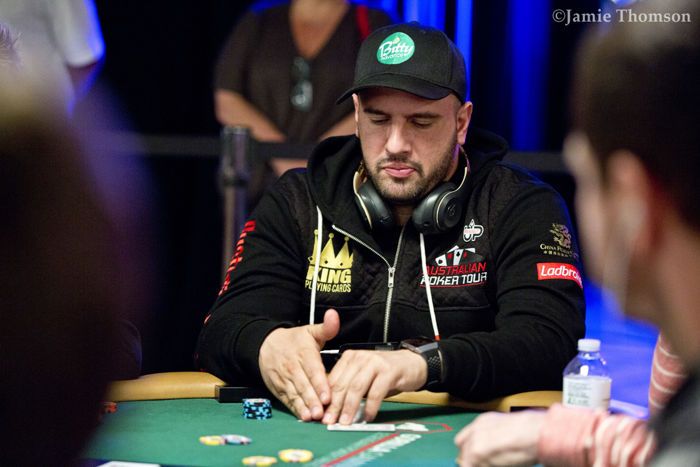 What other advice can you give Omaha hi-lo players?
Overall, because this is a split-pot game, you want to do more calling than raising unless you have a solid two-way hand.
While players look only to play two-way hands, I sometimes play exclusively high hands like 9-T-J-Q to try to get a high-only hand and scoop the pot, which is so valuable.
When you see a lot of action, these high hands are usually good to play because the other players are probably betting with low cards, especially with aces in their hands. Then a high board is more likely to come than a low one. In these situations, you are almost hoping to have a high-only hand like 9-T-J-Q.
Similar to deuce-to-seven where you try to never play without a deuce, in Omaha hi-lo you generally never want to play without an ace.
* * * * *
We'll wrap up the series next time with discussion of the two "big-bet" games in the eight-game mix — no-limit hold'em and pot-limit Omaha.