Natural8 Ambassador Adrian Attenborough's Top Tips for Staying Focused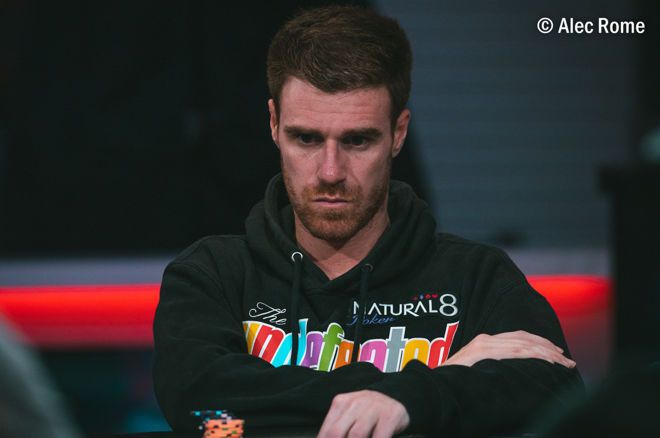 During the 2022 World Series of Poker, talented Aussie and Natural8 Ambassador Adrian Attenborough stole the headlines throughout his unbelievable run in the 2022 WSOP Main Event, pulling off two of the gutsiest plays of the series on Day 7 of poker's most famous tournament as well as setting Twitter ablaze following a 19-minute tank during heads-up play.
Attenborough, who was pipped to the Main Event title by Espen Jorstad, recently dished out some words of wisdom on how to stay focused while playing poker and provided some interesting perspectives on the topic.
On the Live Felt
Attenborough points out that in live events and live poker, one of the biggest factors in losing is due to a player having a lack of sleep, as he admits his a-game escapes him when he's sleep deprived.
"Amongst the regulars, there seems to be a competition about who grinds the hardest and who's played the longest sessions – as if playing long sessions is the mark of a true poker player. I don't buy into that," Attenborough noted.
"I've never played for longer than a day because I just quit if I get too tired. Some people will stick around for days because "the game is so good, how can I leave?" but poker will always be there tomorrow. I'd rather leave early and play well tomorrow than keep playing just a bit longer because of a particular whale in the game."
For Attenborough, it's all about being aware of how his body is feeling. So, if you're someone who starts a session off strong but always seems to slip up after 12+ hours a play, then maybe think about shaving off a couple of hours off your play time as that could massively boost your win rate. Poker will always be there tomorrow.
Limit Distractions When Playing Online
Of course, there's more to poker than just playing on the live felt. Online poker may be your preferred method of playing the game and while in your own home you could be more prone to distractions.
Attenborough stresses the importance the limiting these hindrances and has found one of the best ways to stay focused is by putting his phone on 'Do Not Disturb,' and putting it out of reach to avoid doomscrolling on social media apps.
"Sitting up straight in my chair is another helpful tip, as slouching puts you in a more relaxed mindset," said Attenborough. "I've also found that talking about ranges and hands out loud as I'm playing helps keep me engaged, but if you do that, remember to stop when you play live poker!" he added.
Hit the Natural8 Bounty Jackpot and Win Up to $1,000,000!
Attenborough's 7 Top Tips for Staying Focused
Get your sleep as you'll play better when well-rested
No one likes to play on an empty stomach so keep snacks nearby for longer sessions
Take breaks as a brief moment away from the table can clear your head and make you less likely to burnout.
Understand that not every session will be a winning one. Accept the lucky and unlucky situations that come with poker
Stay engaged by what players are doing, you may pick up a live read which can give your winnings a boost.
Remember to enjoy yourself
Study off the tables and study Game Theory Optimal (GTO)
Natural 8's Favourite 5 Underrated Hands in Texas Hold'em
Don't Miss Out on these Natural8 Welcome Offers
Natural8 is Asia's largest online poker room and geared toward recreational players. A skin on the reputable GGPoker Network, Natural8 is fully licensed and authorized. Anyone can join for free, and there are no hidden fees.
On top of the $120 million guaranteed prize pool for tournaments every month, Natural8 also offers plenty of promotions for new players. These specials amount to a total of $1,858 - easily one of the best in the online poker scene - and include: