Ask The Pros: Poker Players Championship Strategy with Galfond, Danzer and Mizrachi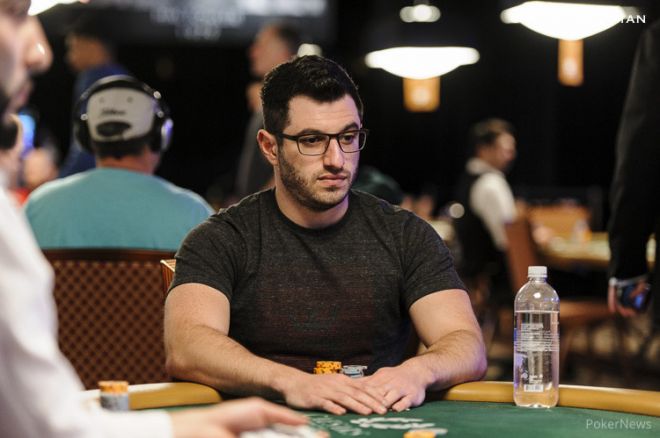 On Sunday, one of the most anticipated tournaments of the year kicked off with the start of Event #46: $50,000 Poker Players' Championship. Testing a player's skill across eight disciplines, winning the event has become point of pride and prestige for the professional community — especially with the David 'Chip' Reese Memorial Trophy going to the champion, along with a World Series of Poker bracelet and a seven-figure score.
With the Rio buzzing with excitement and the game's brightest stars in the house to determine the next Poker Players' Championship, PokerNews took some time to talk with four players who are always among the favorites to take it down. Robert Mizrachi is fresh from winning his second career gold bracelet on Saturday and as one of poker's most consistent performers across all variants, he will be looking to ride the wave of momentum in search of his second Poker Player's Championship final table. The eldest Mizrachi bowed out in fifth place in 2010's edition of the event — the first year the tournament went to an eight-game mix rather than H.O.R.S.E — before watching his brother Michael Mizrachi finish things off with a win.
So far through 46 events, 2014 has proven to be the Summer of George. Germany's George Danzer has made a mockery of the $10,000 World Championship events, winning his first two gold bracelets while nearly collecting two more. Danzer navigated through a stacked field of 134 runners to win Event #38: $10,000 Seven-Card Stud Hi-Low Championship just 11 days after capturing his first career WSOP bracelet in Event #18: $10,000 Seven-Card Razz Championship. He notched a fifth place finish in last year's Poker Players' Championship as well, meaning the dashing Danzer just may one of the most proficient mixed-game players on the planet.
Last year saw Don Nguyen nearly claim the Poker Players' Championship crown, as the poker phenom recorded his second runner-up finish of the summer. Nguyen has made quite the name for himself in a brief yet bright career at the WSOP, and this year he gave himself another shot at his first career bracelet by finishing ninth in Event #16: $1,500 Limit 2-7 Triple Draw Lowball.
Phil Galfond is widely considered to be one the best players in the world, and proving his prowess in all of poker's disciplines by making two final table runs this summer alone. First, the man who became one of online poker's original sickos under the screenname "OMGClayAiken" finished in sixth place in Event #5: $10,000 Limit 2-7 Triple Draw Lowball Championship, and he followed that up with another sixth place run in Event #20: $3,000 No-Limit Hold'em Shootout.
Before you check out PokerNews' continuous live coverage of this all-star event, take a look at what this foursome of feared pros had to say about their strategic approach to the Poker Players' Championship:
Phil Galfond:
(On starting stack depth): I mean, some people, myself included, in the past they've gotten too carried away with just opening your game up too much in the no-limit and the PLO rounds, because of the stack depth. And because other people aren't as solid in those games, but yeah, it gives you a little room early on to try and push people off of hands, with a lot of implied threat if you start building big pots, because a lot of these guys don't want to go broke during no-limit and PLO rounds, but I keep telling myself to not get too carried away.
(On Day 1 mentality, and setting benchmarks or objectives): I feel the same way, I never set benchmarks, and just try to play every hand as well as I can.
(On addition of no-limit hold'em to the mix since 2010): I feel the same way, but by the same token though, when there are guys who are playing super tight in the no-limit rounds, or even in the PLO rounds, but more so no-limit, and they open from early position, or they three-bet, and you're 250 big blinds deep, you can kind of narrow their range to just a few hands. So it actually becomes pretty cool to play some speculative hands, and kind of know exactly what you're up against.
Robert Mizrachi:
(On starting stack depth): I'll probably be patient and let everybody splash around, and in the limit games, obviously I've got to play, so it's straightforward in the beginning for sure. You definitely want to play small pots in the big bet games, because there's no reason to play big pots unless I got monsters.
(On adjusting from Dealer's Choice to a structured mix): You just play each hand as it comes.
(On addition of no-limit hold'em to the mix since 2010): It's better because you have a lot of very, very strong mixed game players that are not as strong in the big bet games, and they're very scared to play them because they're not as good. It's a good advantage for the players that are good in all the games, as opposed to the opposite, where there's good no-limit and PLO that are not as good at the other games too. Being good at all the games means I can take advantage of both groups.
(On impact of momentum after winning a mixed game bracelet the day before): Yeah, it's good momentum, that definitely exists, because I've seen it in 2007 when I won a bracelet, and again in 2010 when I went on a big run, made a bunch of final tables. And with my brother, he made the $50K final table and the Main Event final table in the same year, which has never happened before.
(On keeping the Poker Players' Championship in the Mizrachi family): Michael's due for this year, I guess… because he won it in '10 and '12. It'd be nice if I won it this year though, but all you can do is play your best, and hope for the best.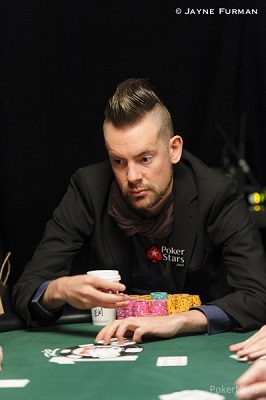 George Danzer:
(On starting stack depth): I mean, the strategy is always the same. I try to win every chip in the tournament (laughs), so it's not different if you have a lot of chips at the beginning. Just the ranges change, so you can play a lot more in position when you're deep, and it's easier to play out of position when you're shorter. So I'm going to play more hands in PLO in position, I'm going to play less out of position, and that's the kind of strategy adjustments you do if you have very deep stacks. But I'm not going to splash around more or less than with a short stack, because I still have to get all the chips in good to win it.
(On particular games in the mix that he has a big edge playing): I'm looking forward to the PLO, because a lot of the players are the old-school live players, and they are very experienced in stud, in stud-eight and those kinds of games. Especially stud-high they have an edge on me, but I'm going to win it all back in PLO (laughs).
(On addition of no-limit hold'em to the mix since 2010): So the biggest change is I didn't play it before it became eight-game, because there is the no-limit and the PLO, where I think I have an edge. So I didn't play it before 2010, and that's one of my main goals to win a lot of chips, is just to play the big bet games a little bit better than my opponents.
Don Nguyen:
(On starting stack depth): I think it plays similarly to a cash game. I mostly play cash games, and pretty deep when I play live, so I don't think I'm going to deviate much, I'm not going to play too tight, or too loose.
(On Day 1 mentality, and setting benchmarks or objectives): I have never have benchmarks, I think it's probably a negative thing. I just kind of end up where I end up. In the past, I didn't particularly play short stacks as well as I do now, I think I'm a lot more patient these days. Before, if I had a nub I'd probably be like 'alright, time to get it in' (laughs), or else I'd have to come back for Day 2 short. But I've kind of lost that mentality, and I've been trying to play every stack well these days.
(On addition of no-limit hold'em to the mix since 2010): It's one of my better games, so those are definitely rounds I'm gonna be playing. I find that a lot of the mostly limit guys find their edges are big in those games, so they kind of shy away, so I don't think there's as many confrontations as there potentially could be because the limit guys kind of avoid those, and kind of play only good hands. So they're not gonna be stacking off light, or bluffing it off or anything like that.
For more poker advice from the pros, be sure to check out our strategy section.