Strategy with Kristy: Jason Koon Discusses Hand From EPT Deauville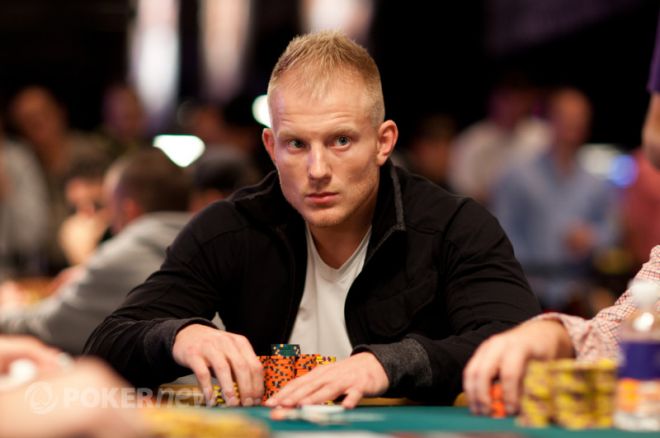 Jason Koon started his poker career online and has found consistent success since transitioning to live. In five years he's accumulated a total of $1.2 million in tournament winnings. His most recent cashes are third in the PokerStars.com Caribbean Adventure $10,000 Six-Max event and 39th in the PokerStars.fr European Poker Tour Deauville Main Event.
For this edition of the Strategy with Kristy podcast, Koon discussed an interesting hand he played on Day 2 of EPT Deauville.
Here is a snippet from the interview:
"A player raises in early-middle position. The villain was an older French guy. Well, he wasn't a villain at all, he was a nice guy, but for the purposes of this hand history, he was the villain. He three-bets from the cutoff seat. I was in the small blind, and I looked down at two threes. Now, there are a couple good things about four-betting with pocket threes, and there are a couple very bad things. I did not have intentions of shipping over a five-bet as a six-bet. We didn't have that kind of dynamic. I didn't think he was that crazy of a player. I did think that the majority of the time he's three-betting there he's light [and would fold to a cold four-bet].
"He may be less polarized than a regular player. What I mean by that is whenever a good player is three-betting 100 big blinds deep in a spot like that versus an early-to-middle position raise in a field that's fairly soft, he's probably doing it with hands like kings, aces and maybe queens if he's got an aggressive enough dynamic, then flatting the rest. I've seen a lot of European players, in particular, three-bet hands like ace-jack, ace-queen, eights, nines, tens, jacks and then flat four-bets with them. So, rather than play for stacks, they just want to get more money in the pot with a hand that they think is best, but then when they get four-bet, they call because they think they have a good hand. It's a little more ambiguous, but in this spot I felt like my implied odds were very, very high if I hit a set in the case that he calls my four-bet. My hand plays pretty terribly out of position for what it's worth. Basically, on any board that is ace-two-two or king-five-x or I flop a set, my hand is going to be very hard to play."
Tune in every week for new episodes of Strategy with Kristy. Feel free to send in questions, ideas or suggestions for the podcast to kristy@pokernews.com. Also remember to follow Kristy Arnett and PokerNews on Twitter for up-to-the-minute news.