Strategy with Kristy: Kristy Discusses Her Experience Playing APPT Seoul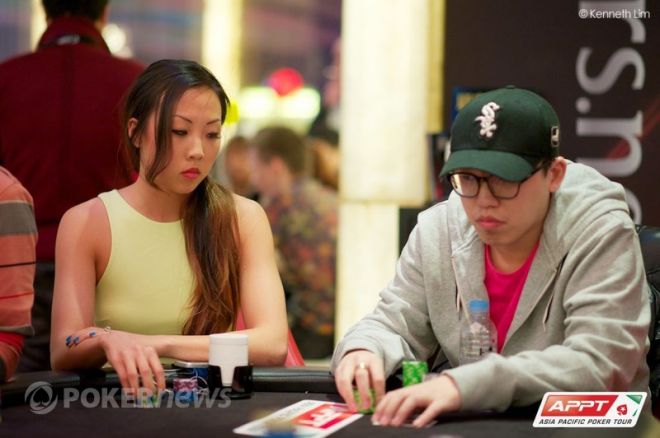 On this edition of the Strategy with Kristy podcast, host Kristy Arnett discusses her experience playing the PokerStars Asia Pacific Poker Tour Seoul Main Event. As a video hostess, the chance to compete rarely presents itself, so when the opportunity arose, she took full advantage and even video blogged along the way.
Arnett played Day 1b of the event due to some complications she explains on the podcast. In the first 15 minutes of play, she lost a huge pot with a smaller full house than her opponent.
Here is a snippet from that part of the podcast:
The way I felt after the hand surprised me, and I'm not particularly proud of it. I think of myself as someone who can handle taking a hit and can stay composed, but to be honest, after this hand, I wasn't any of those things. My face was flushed, my heart just dropped into my stomach, and I just felt rattled. It was the first 15 minutes of this tournament I was so excited to play, and I was already down to almost half my starting stack.
I recognized how I was feeling, took a deep breath, and remembered some advice that a couple players have given me in the past including Victor Ramdin who said to me, "When you lose a big pot, you're going to want to shy away from marginal situations because it takes a minute for you to reset." So, after that, I consciously made the decision to give myself time to get back into the right mindset. In the next round or two, I think folded a few marginal hands I might otherwise open like queen-jack suited or small pocket pairs in early position. Sometimes I would play these hands, sometimes I wouldn't, but because of this situation, it was a clear, "I'm not going to. I'm going to regroup and stay out of those marginal spots." The reason is that when you're tilted or rattled, you don't make optimal decisions in that state of mind which is significantly more important when playing tricky spots.
Tune in every week for new episodes of Strategy with Kristy. Feel free to send in questions, ideas or suggestions for the podcast to kristy@pokernews.com. Also remember to follow Kristy Arnett and PokerNews on Twitter for up-to-the-minute news.