Is Poker legal in West Virginia (
wv

)? Online Poker Laws in West Virginia Explained

West Virginia
Online Poker is allowed
Online Poker is legal since 2019
Live Poker is allowed
Live Poker is legal since 2007
Online Casino is allowed
Online Casino is legal since 2019
Sports Betting is allowed
Sports Betting is legal since March, 2018
West Virginia online poker sites will eventually become a reality, hopefully before long. We just don't know exactly when that will happen because that's all reliant on gaming companies determining there'd be a financial benefit to launching a poker site. But there's reason to be optimistic about the future of internet poker in the Mountain State.
First things first, yes, it is perfectly legal to play online poker in West Virginia. So, why aren't locals across the state able to play? Quite simply put, the poker sites haven't yet arrived. The entire process of attempting to launch a poker platform takes time and involves applying for a gaming license, developing the software, and many other steps along the way, all of which cost money and time. At this point, no iGaming company has stepped up to make it happen.
Status of West Virginia Online Poker in 2023
As mentioned, there isn't anywhere to play online poker in West Virginia...yet. But the outlook ahead is positive and the chances of eventually getting to play cards online are certainly much higher than it was five years ago.
State Delegate Shawn Fluharty began the push to legalize online gambling in WV as far back as 2017. He was unsuccessful in doing so at first, but continued working to make it happen.
Fluharty realized the economic potential online gambling could have on the state he lives in and represents upon viewing tax revenue generated from nearby states New Jersey and Pennsylvania, two of the five states in the U.S. with legal poker sites in existence as of 2022 (Delaware, Michigan, and Nevada also have legal online poker sites).
The following year, in March, he gave it another shot. This time around, he teamed up with a fellow Delegate, Jason Barrett, who introduced House Bill 2934 in February 2019. Nine other members of the West Virginia House of Representatives co-sponsored the bill, including Fluharty.
In that piece of legislation, referred to as the West Virginia Lottery Interactive Wagering Act, the law allows interactive wagering licensees to contract with an entity to conduct interactive wagering. So, in theory, poker in West Virginia can legally take place online, but prospective operators must go through the licensing process and seek approval from the Gaming Commission. We project that it won't be too long before that day occurs. It's only a matter of time.
What's taking so long? Unfortunately, West Virginia isn't a large state in terms of population. With under 2 million residents, the profitability of the poker sites likely won't be high, and the state doesn't stand to gain much in revenue just from online poker. In New Jersey, for example, the population is nearly five times higher, and that doesn't include all the New Yorkers who cross state lines to play online.
Live Poker Rooms in West Virginia
There aren't any legal online poker sites in operation just yet, but there is some good news for those of you who are new to the state. There are four main live West Virginia poker rooms you can test your poker skills at, and they're all fairly well spread out throughout the state so that most residents don't have too far to go to get some action.
Hollywood Casino in Charles Town (12 tables)
The Greenbrier in White Sulphur Springs (6 tables prior to closure)
Mardi Gras Casino in Nitro (6 tables)
Wheeling Island Casino in Wheeling (9 tables)
Hollywood Casino at Charles Town Races
The Charles Town Race Track was inaugurated in 1933. In 1997, it was acquired by Penn National Gaming, a majority owner in Barstool Sports. The facility has offered casino games since 2009. In 2010, it was rebranded as Hollywood Casino at Charles Town Races. Hollywood Casino was the first operator to offer sports betting in West Virginia. On August 30, 2018, it officially opened the land-based William Hill sportsbook. On August 28, 2019, Hollywood Casino became the second operator to offer online sports betting in the state after launching the DraftKings online sportsbook. It then ended the partnership with William Hill. Hollywood Casino has not announced any online poker partners yet.
The Casino Club at Greenbrier
The Greenbrier has been around since 1913. In November 2008, a referendum allowed the hotel to operate a casino. It officially opened to business in July 2010. According to state gambling legislation, the hotel is only allowed to offer its casino games to guests. The Greenbrier was the first casino in WV to offer online gambling, in the form of online sports betting. It launched the FanDuel online sportsbook on August 26, 2019. In January 2020, BetMGM also went live under its partnership with The Greenbrier to become the third online sportsbook in the state.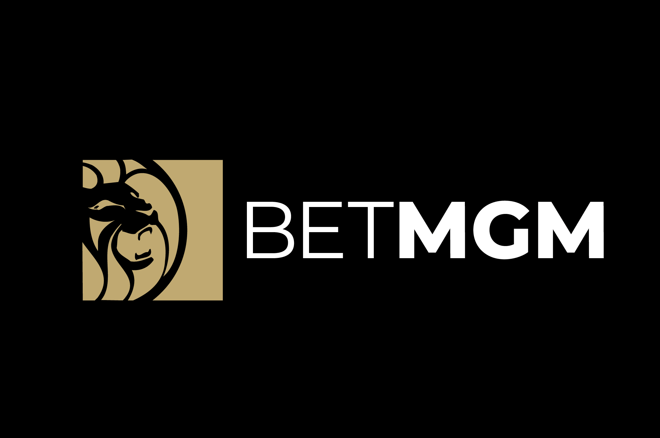 Considering that BetMGM also offers online poker in New Jersey, it could be a potential candidate to launch an online poker site in West Virginia. However, there are no plans for it as of now. As of 2022, Greenbrier's poker room hadn't reopened since COVID-19, and it's unclear when or if the room will return.
Mardi Gras Casino and Resort
Mardi Gras Casino and Resort opened in 1985 as Tri-State Greyhound Park. In 2008, it launched a land-based casino and was renamed as Mardi Gras. In 2018, the property was acquired by Delaware North from Hartman & Tyner, which had owned Mardi Gras since 1990. It currently offers land-based sports betting as well, under a partnership with International Game Technology (IGT). Mardi Gras Casino and Resort does not have any online poker partners yet.
Wheeling Island Hotel-Casino Racetrack
Wheeling Island Hotel-Casino Racetrack opened in 1866. It became one of the first operators in the state to offer poker games, in October 2007. The property, then known as Wheeling Downs, was acquired by Delaware North in 1988. It currently offers land-based sports betting under a partnership with IGT, just like its sister property Mardi Gras. Likewise, Wheeling Island has not announced any partners to provide online poker in West Virginia.
Top Poker Players in West Virginia
West Virginia is home to one of the greatest poker players in the history of the game — Jason Koon. The GGPoker ambassador won his first World Series of Poker (WSOP) bracelet in 2021, and has been crushing it for a decade.
He had over $34 million in live tournament cashes entering 2022 and is a virtual lock to one day reach the Poker Hall of Fame. Only two other players in the state's history — Lee Childs and Steven Merrifield — have surpassed the $1 million mark, and Koon is the only player to crack $2 million in cashes. Childs finished seventh in the 2007 WSOP Main Event, good for $705,229.
With only around 1.8 million residents, West Virginia is one of the smallest states in the country. Hence, why there aren't many high earners within the Mountain State. But it is home to one of poker's all-time G.O.A.T.S.
West Virginia Online Gambling History
West Virginia legalized land-based casino operations in 2007. The state did have legal gambling in the form of state lottery, racetrack betting and video lottery terminals prior to the new law taking place. Legislation in 2007 allowed racetracks to offer a land-based casino, which included slot machines and table games. Poker was also legalized at that time.
In 2018, the Supreme Court of the United States ruled the Professional and Amateur Sports Protection Act (PASPA) unconstitutional. This paved the way for legal sports betting outside Nevada. West Virginia was among the first states to legalize land-based sportsbooks following the Supreme Court's historic ruling. On August 30, 2018, Hollywood Casino at Charles Town Races opened the first sportsbook in the state under a partnership with William Hill, an international sports betting company.
Despite this, it still took a bit longer for West Virginia to allow online gambling sites. Although it seemed like a logical next step, WV only legalized online gambling in 2019. The West Virginia Lottery Interactive Wagering Act was passed into law in March that same year. On August 26, 2019, the first online gambling site in the Mountain State went live as FanDuel launched its online sportsbook. Two days later, DraftKings online sportsbook West Virginia also went live. The third and most recent online sports betting site launched in West Virginia was BetMGM, a platform owned by MGM Resorts, which went live in January 2020.
DraftKings, under its partnership with Hollywood Casino, became the first to offer online casino games in West Virginia in July 2020. While it remains the only one for now, players in West Virginia can reasonably expect more in the future. And that includes online poker sites as well. While there are no currently known plans for online poker sites, the door is definitely open for it to happen.
Summary of West Virginia Gambling & Poker Laws
Online Poker/Gambling - Online poker and casino gambling are both legal in West Virginia per the West Virginia Interactive Lottery Wagering Act of 2019.
Live poker - West Virginia currently has three live poker rooms in operation (The Greenbrier remains closed as of 2022).
Land-Based Casinos - As of 2022, there are five brick-and-mortar casinos (slots, table games, etc.) in the state: The Casino Club at Greenbrier, Hollywood Casino at Charles Town Races, Mardi Gras Casino and Resort, Mountaineer Casino Racetrack and Resort, and Wheeling Island Hotel-Casino-Racetrack.
Sports Betting - Wagering on sporting events was legalized in the state in 2018 following the Supreme Court's decision to overturn the Professional and Amateur Sports Protection Act of 1992 (PAPSA), a federal law preventing the legalization of sports betting outside of Nevada.
Fantasy Sports - Daily fantasy sports are not only legal in West Virginia, but highly popular around the state on FanDuel and DraftKings.
Other Gambling Options - Pari-mutuel wagering, State lottery, and charitable gambling are all legal in West Virginia.
West Virginia Online Poker Traffic
Poker players pools in West Virginia are certainly a huge barrier right now. It might be one of the main factors keeping online poker sites on the fence about joining the West Virginia gambling market.
Because of how US gambling legislation works, online poker sites can only offer their services in the state. Some sites have managed to offer a shared player liquidity across the same poker network.
Nevada, New Jersey and Delaware are currently part of a Multi State Internet Gaming Agreement. This allows all three states to share their respective player pools. For now, West Virginia isn't part of any multi state agreements yet for shared player liquidity as the state doesn't have any poker sites in operation. It severely restricts player traffic, and likely keeps online poker sites from considering a move into Mountain State. Of course, this is far from being set in stone. While there are no plans for it, WV could still sign a similar agreement in the future. For now, any online poker sites that go live in West Virginia will only offer a restricted players pool.
West Virginia online poker FAQ
Is online poker legal in West Virginia?

Yes, online poker is legal to play in West Virginia. However, while legislation does allow it, there are currently no real money online poker sites operating in WV. If you want to play online poker in West Virginia, sweepstakes poker and social poker games are the only option available. These do not involve real money, as you will be playing for an in-game currency. Sweepstakes poker, however, does allow you to exchange its currency for real money.
Is online poker coming to West Virginia in 2022?

It's unlikely by the end of the year there will be legal poker sites in operation in the Mountain State. But that doesn't mean it won't happen in the near future.
Can I compete for World Series of Poker bracelets in West Virginia?

Unfortunately, you cannot. On a positive note, you can travel over to Pennsylvania or New Jersey to chase WSOP glory. Or, you can always fly out to Las Vegas and compete in the live series along with thousands of other poker players.
Where else can I play legal online poker in the US?

There are five states as of 2022 with legal poker sites in operation — Delaware, Michigan, New Jersey, Nevada, Pennsylvania. You aren't required to be a resident of those states to play. But you must be located within those state borders at while playing.
Can I play legal online poker in West Virginia if I'm a resident of a state with licensed poker sites?

No. You must be located within the borders of a state that has legal poker sites in operation at all times while you're playing. So, if you attempt to play on the PokerStars New Jersey client while visiting West Virginia, even if you live in NJ, you'll be blocked from entering any games.
Why can't I play poker online in West Virginia if it's legal to do so?

As of 2022, no poker site has been licensed to operate within the state. Until that happens, there won't be any poker sites available to use. But we are hopeful and optimistic that sites will pop up within a few years.
Can I legally bet on sports in West Virginia?

Yes. West Virginia was one of the first states in 2018 to legalize sports betting following a Supreme Court ruling that overturned a federal law that prevented wagering on sports outside of Nevada or Oregon. There are both online and brick-and-mortar sportsbooks in existence in the Mountaineer State.
Are there unlicensed poker sites in West Virginia?

There are poker sites that are available throughout the United States, but they are unlicensed and unregulated, which means you're gambling on safety. Sites such as Americas Cardroom and Bovada offer poker, but we only recommend playing in legal internet poker games.
What if I play online poker in West Virginia using a VPN?

A Virtual Private Network (VPN) can be used to mask the player's location, but we strongly recommend against it because it is illegal. Should you attempt to use a VPN in West Virginia to play online poker and get caught, which often happens, you'll be banned forever from the site and risk losing your money.