All Mucked Up: 2012 World Series of Poker Day 15 Live Blog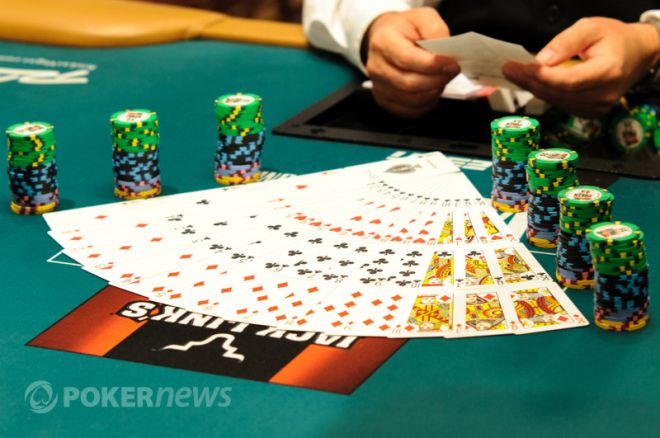 All Mucked Up is a live blog of all the stuff you want to know at the 2012 World Series of Poker, besides hand histories and bad beats. Well, we might add a few in here, everyone loves a good bad beat story — unless it happened to you. Check back often for polls, soundbites, celebrity sightings, and who knows what else!
How'd They Do?
We know the pros can count odds and are pretty good with tells, but how did they do when we put them on the spot with some trivia? Find out below.
Tweet If You Like 6 Max
Lots of players have taken to twitter expressing their excitement for today's Event 23: $3,000 No-Limit Hold'em-Six-Handed tournament. UFC announcer Bruce Buffer kick started the event with a thundering rendition of the "Shuffle up and deal" intro. Buffer is also playing in the tournament.
3k 6m today. Actually get some chips to play with in this one so should be cool

— Pratyush (@FenwayKing)
RT @leechilds $3k 6-handed today. #wsop23 9k starting. One hour levels. Let's go! <<<<< sending u #GoodJuJu &amp; #SPARunGood

— Truth Speaker (@AsianSpa)
Who's More Fashionable?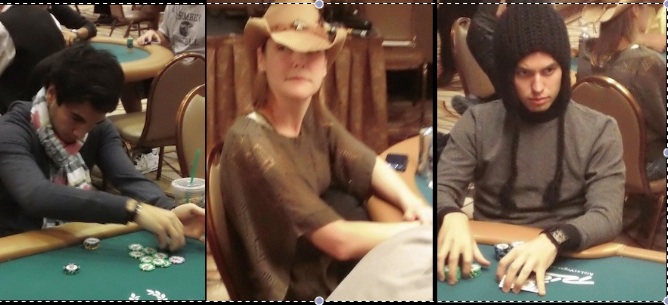 Poll
Who Is More Fashionable?
3BET Clothing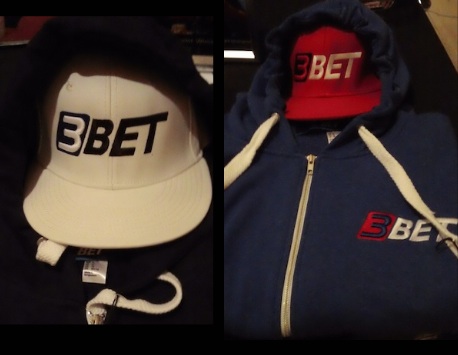 If you walk the thought the halls of the Rio you'll notice rows of vendors; among them is 3BET poker clothing. A new line aimed at poker players. Scott Clements, John Phan, Brian Rast, and Andrew Little are some of the poker pros associated with the line. We spoke to co-founder Dan Spring about the company.
How did it all get started?
My partner and I are avid poker players based in Los Angeles. My partner has been in the clothing industry for 35 years. He's one of the top people in the industry. We felt there was a void in comfort and fashion in poker. We wanted fans to connect to the game we all love.
When did you officially open?
We opened our virtual doors in January of this year.
How did the pros get involved?
I sat next to Andrew Little at a WPT event. I connected with him and he eventually brought in Brian Rast and Scott Clements.
Where can people find you online?
They can go to www.3BET.us and we're also offering free shipping during the WSOP.
Jamie Gold In The Building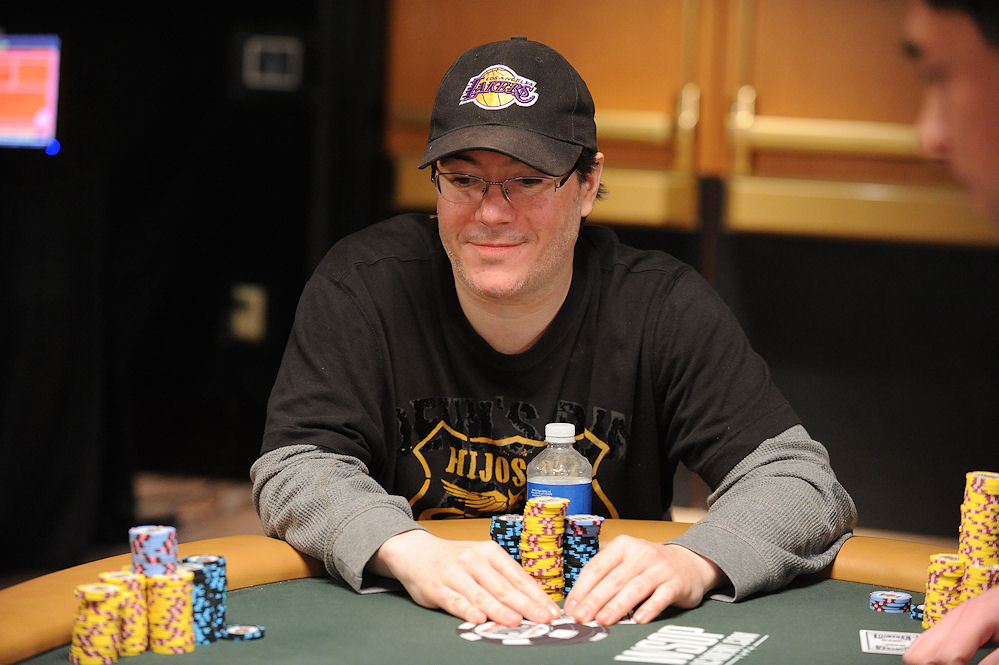 We spotted 2006 WSOP Main Event ChampionJamie Gold today in the $3,000 No-Limit Hold'em-Six- Handed tournament. He was seated next to Erick Lindgren. Gold is known for his table talk, we'll be sure to keep tabs on him and report back any interesting banter.
I'm Just A Girl
We came across a tweet from female poker pro Jamie Kersetter about dumb questions she gets at the felt from male players.
Finally came up with a response to the same dumb question men have asked me 100x: Did your bf teach you how to play poker? No, did yours?

— Jamie Kerstetter (@JamieKerstetter)
We'll be asking the female poker pros what questions they get asked that tilts them. Here's one from Lauren Kling: "A guy yesterday at my table asked me, 'Do you use your charm to get all the chips?' No, I use my skills. And then I just walked away."
All In!
Customized license plates seem to be all the rage here in Vegas. We caught this one today parked in the rio parking lot: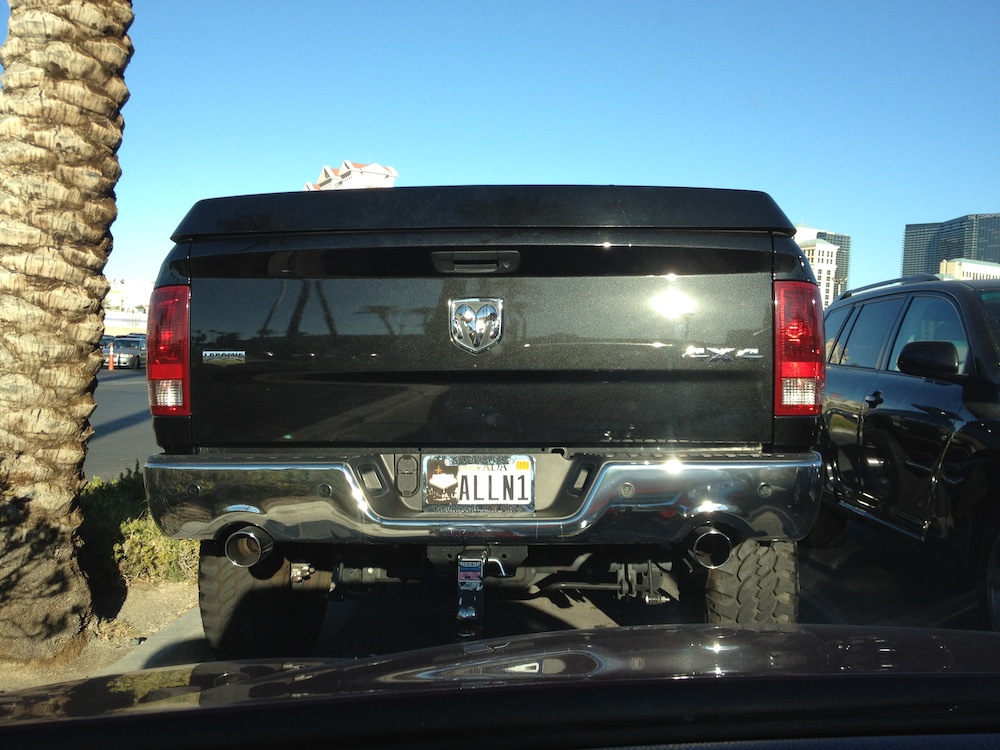 We also caught this one: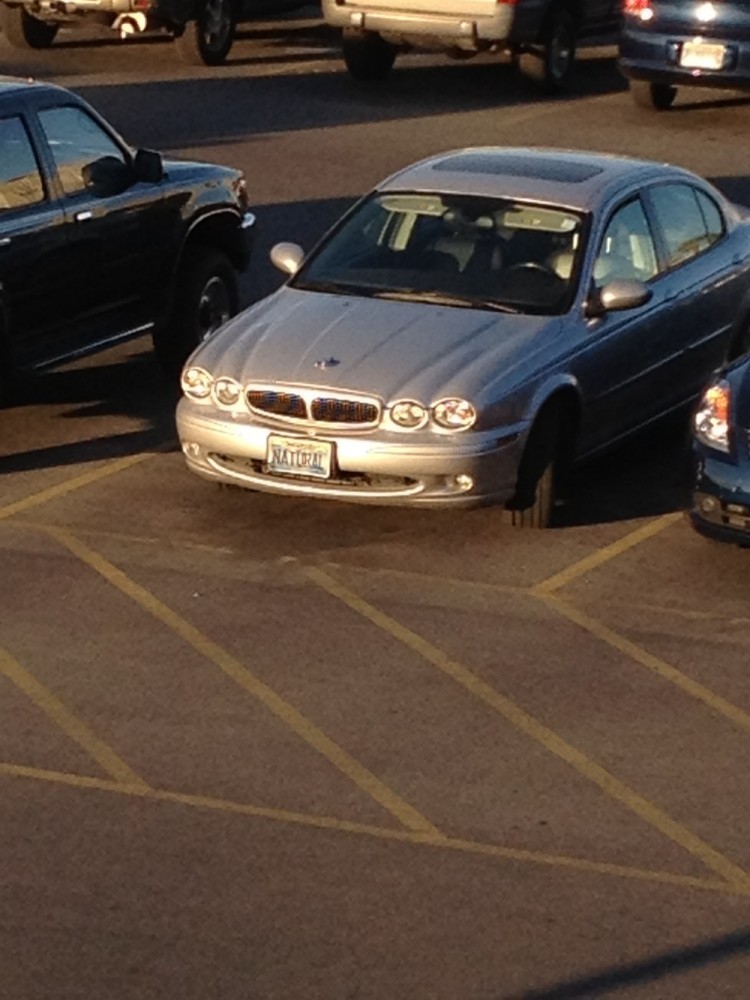 The last one was a Pontiac Fiero with the license plate reading "F1ERO," but we couldn't catch a picture as it was driving away. We don't know who they belonged to, but it's always fun to guess.
Excuse Me Sir, What Are You Staring At?
You may recognize this next gentleman from yesterday's issue of All Mucked Up. Well he's at it again. This time with binoculars fully equipped to watch the final table of Event #20: $5,000 Limit Hold'em.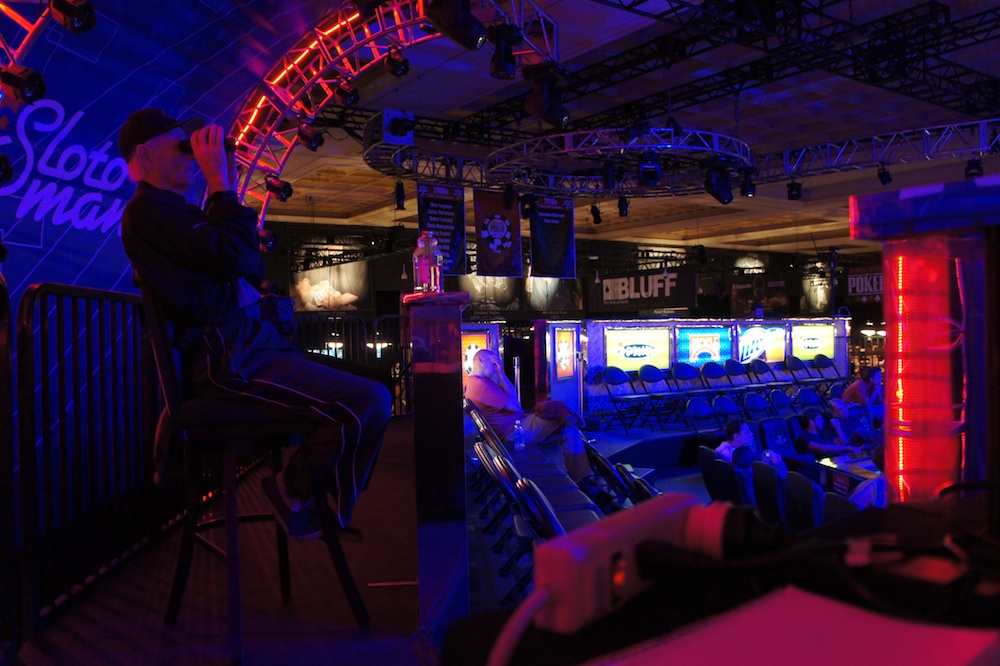 I Want It To Look Pretty
We just saw this tweet from David Bach who is playing in Event #24: $5,000 Omaha Hi-Low Split 8-or-Better
This is funny: @RealKidPoker just asked the dealer in Omaha/8 to leave bets in front. She Said "its too complicated, I want it look pretty"

— david bach (@gunslingerbach)
Sometimes looks are more important!
A Woman And Her Dog
Apparently, earlier in the day, Liv Boeree was accommodating her canine companion at the table. Here's her tweet:
Does this count as two players to a hand? Dogging around in today's six max: http://t.co/UEVvauPj

— Liv Boeree (@Liv_Boeree)
And here's the picture of her and her adorable little friend: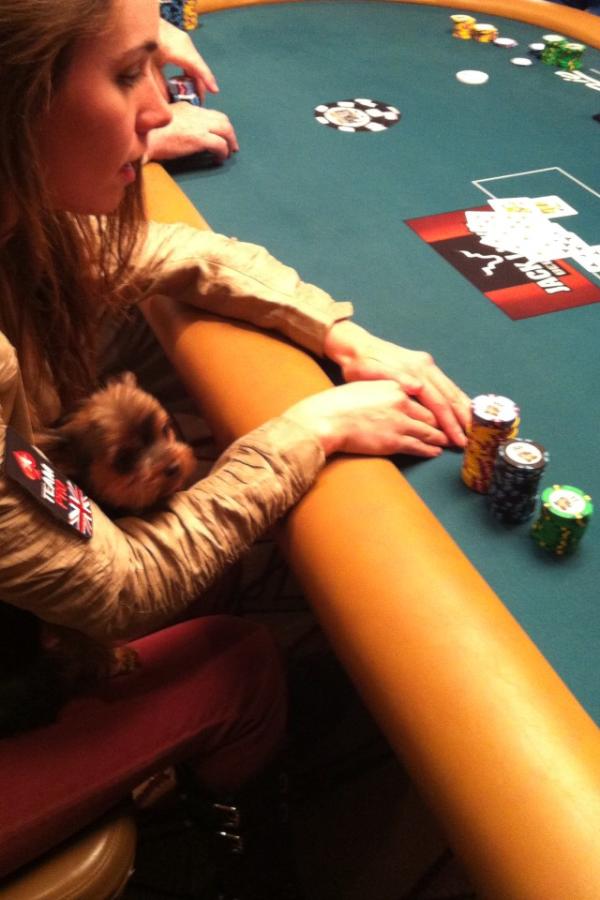 We swung by her table to see if her pet was still around, but had no luck, as it had already been taken away.
Whatcha' Reading?
It's no surprise that there is a lot of downtime between hands at the World Series of Poker. That's why it's no shocker to see players reading books or playing iPad games in between hands. We caught this gentleman readingMike Matusow's "Check Raising the Devil," in between hands.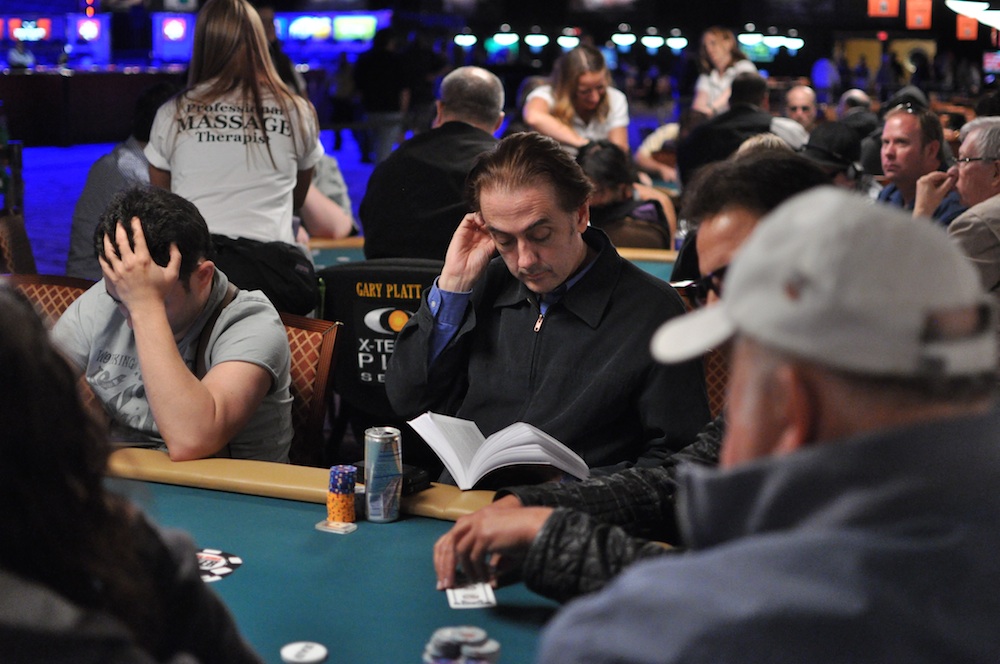 Oddly enough, Mike Matusow himself was seated just a few tables away from the man reading his book. We expect a great dialogue to ensue if the two men are seated next to each other. We'll also be sure to see what else players are reading in between hands here at the World Series of Poker.
Father Son Final Tables
Sunday we had both Phils heads-up in different tournaments here at the Rio. Monday we found the Shulman father son duo at it again. Both Jeff Shulman and Barry Shulman made final tables in Event #20: $5,000 Limit Hold'em and Event #19: $1,500 No-Limit Hold'em.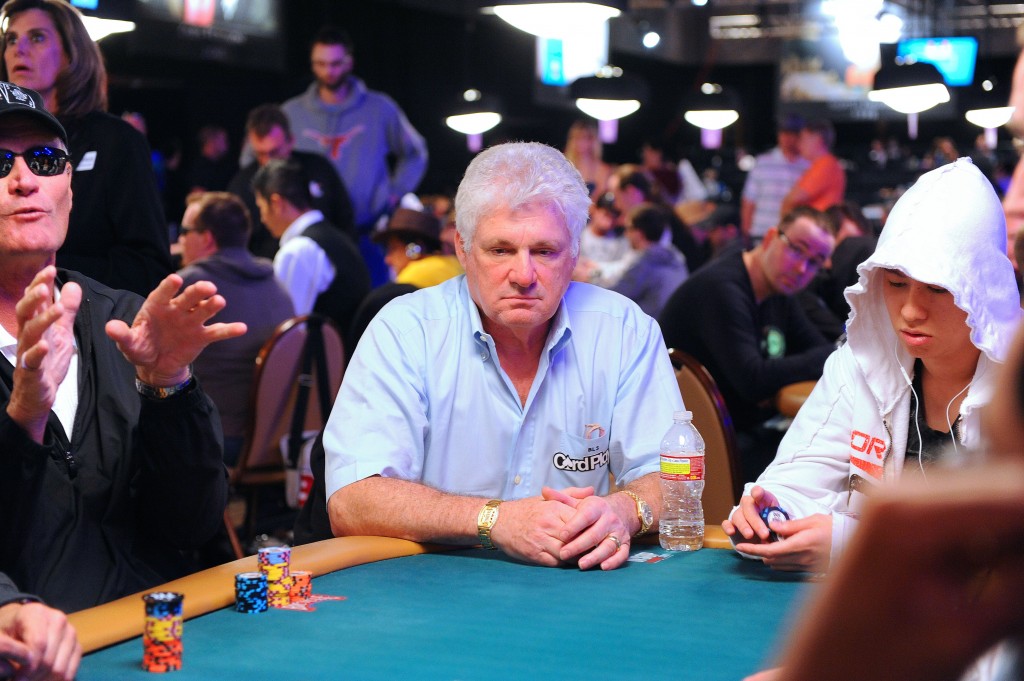 Unfortunately, Barry was eliminated earlier in sixth place from Event #19, so there will be no excitement and drama as both Shulman's are heads-up.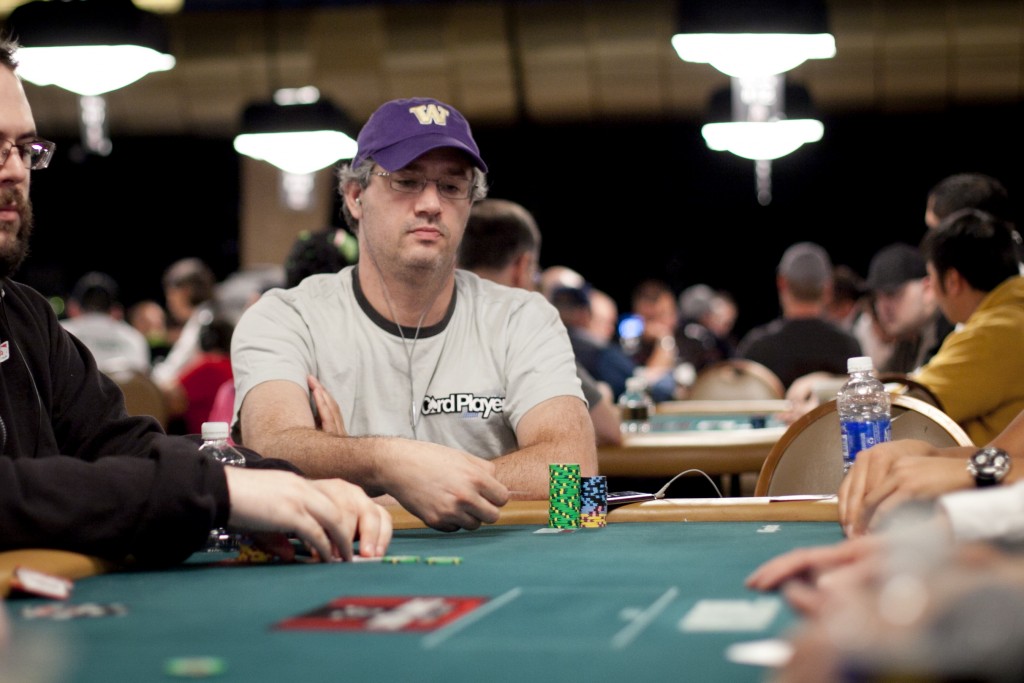 This is the second instance of the Shulman's making deep runs together. When Jeff made the final table of the World Series of Poker Main Event in 2009, Barry also made the final table of the Main Event in the World Series of Poker Europe.
Maridu Mayrinck and Daiblo III, Part 2
Last week, we told you about Maria Maridu Mayrinck and her problems with Diablo III.
It's only been getting worse for Mayrinck as she has been tweeting about the game again today, this time including fellow pro Xuan Liu:
I love my nerd @xxl23. She busted from 3k 6max & arrived home saying "I need to kill some shit", logged into Diablo & is killing some shit.

— Maria Mayrinck (@Maridu)
Hopefully that cheers you up a bit Liu.
The Jester Hat Makes a Final Table Appearance
Last week we showed you Kennii Nguyen's lucky jester hat. Today, Nguyen made a final table in Event #19: $1,500 No-Limit Hold'em. Of course making another appearance was his lucky hat: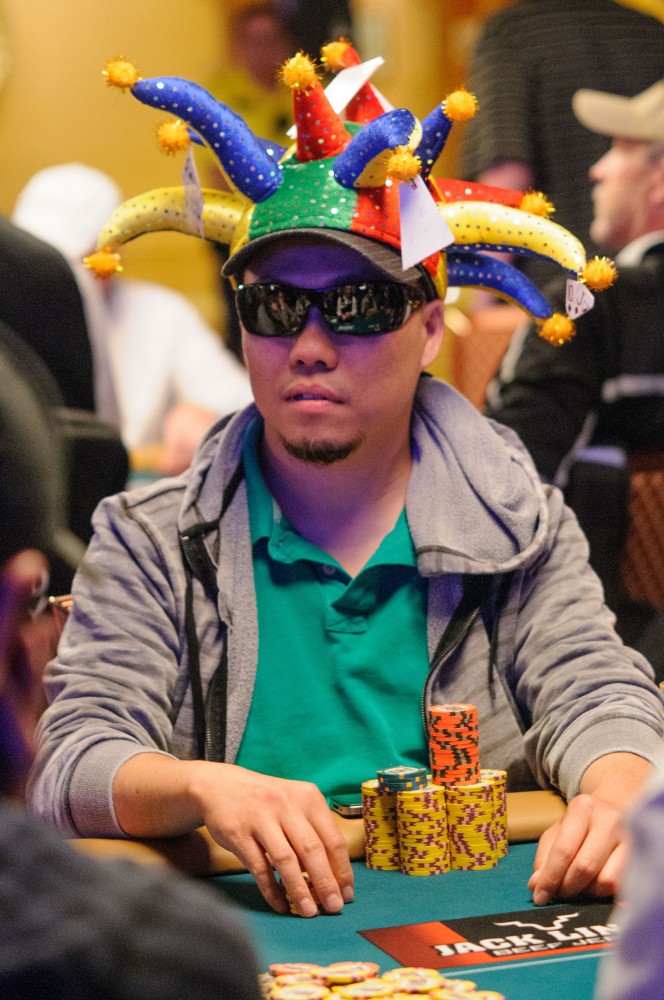 Nguyen ended up finishing in second place for $347,036. Looks like his hat was lucky after all.
More Deep Runs For The Ladies
Three more women are making some noise in the poker community tonight as they make their way towards a bracelet. The first is Maria Ho, who is sitting with 270,000 chips in Event #21: $1,000 No-Limit Hold'em. Ho was one of the few women to make a final table last year when she went heads-up in Event #4: $5,000 No-Limit Hold'em and fell just short of winning a bracelet.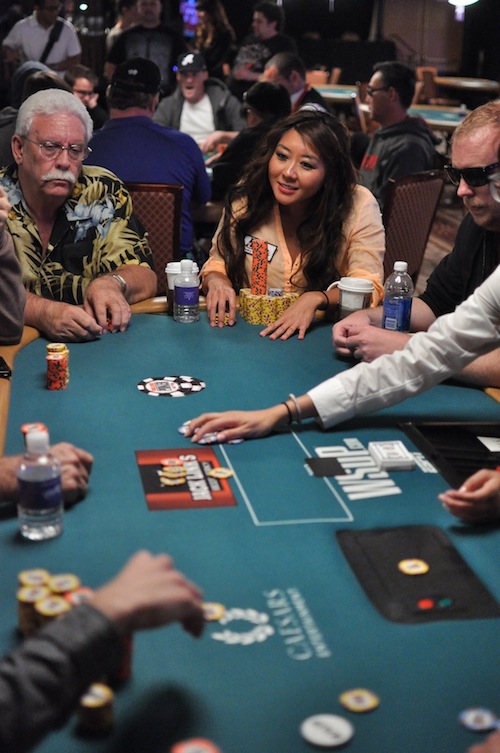 The second two are both deep inEvent #22: $2,500 2-7 Triple Draw Lowball with only 16 players remaining. The first is Julie Schneider who is sitting with 82,000 chips.
The second is Von Altizer who has 130,000 chips.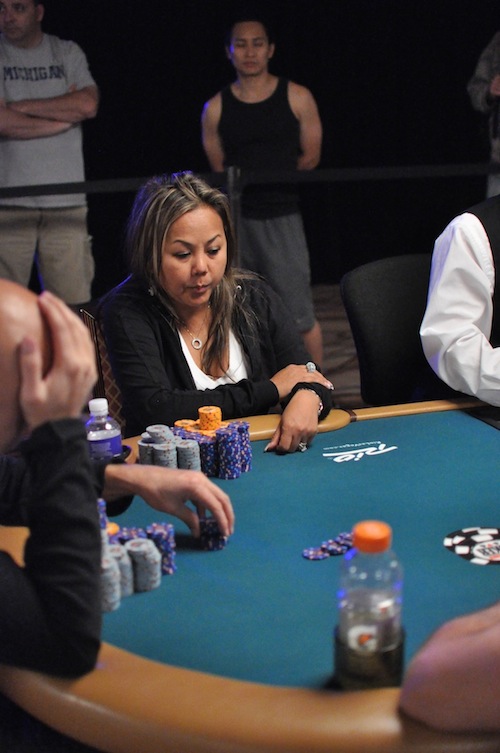 Last year through 20 events, only four women had made final tables. Maria Ho in Event #4, Odette Tremblay in Event #8, Kim Nguyen in Event #19, and Diana Allen in Event #20. Through the same amount of events this year, we have already seen six women make final table, and seven if you could Vanessa Selbst's 9th place finish in Event #12: $10,000 Heads-Up No-Limit Hold'em. Women have also made two heads-up appearances this year, Patricia Baker, who went heads-up in Event #1, and Amanda Musumeci who went heads-up in Event #9.
We'll be keeping our eye out on women players as this could be the first year since 2008 that a woman wins an open event.
Groutfit of the Day
Here in thePokerNews media room, we have an unhealthy obsession with Groutfits, or all grey outfits. That's why it was to the surprise of everyone that the man himself, Phil Ivey was wearing a Groutfit today. We managed to get a picture of it: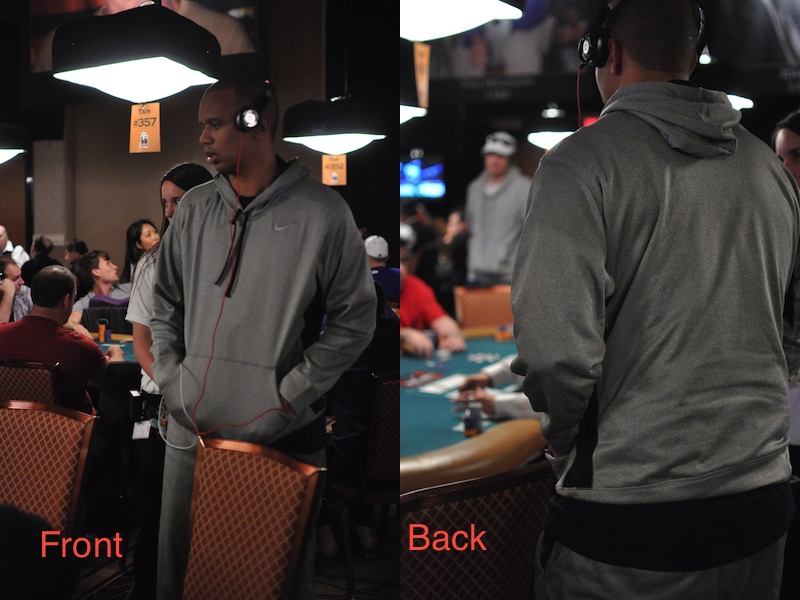 We'll be sure to bring you any more notable groutfits from throughout the World Series of Poker.
Overheard in the Dealer Break Room
Conversations in the dealer break room are hardly every dry, and range a wide variety of topics. Today, things got borderline philosophical in there:
"Shirley*," one dealer said to another. "Can I run something by you, and you can tell me what you think it means?"
"Sure," Shirley replied.
"Ok, so 'A man's attitude determines his fate.' What do you think that means?"
"Oh yeah... I can see that," She replied. "I think it just means that how you act determines how your life is going to play out."
"Pretty much, yeah," the first dealer replied.
The conversation then moved towards money.
"I don't think money can buy you happiness," one dealer said. "But it sure makes it easier. I see tons of poker player who come in every day and they don't look so happy."
"Yeah, but the grass is always greener on the other side," another dealer said. "If I had the money of a poker player, I'd be happy as hell, but mainly because i've been broke for so long."
The dealers finally talked about working in the snake pit, or the high limit area of the casino.
"You have a way better chance to make tips in there if you put on a smile and start conversations," one dealer said.
"It really doesn't matter," another dealer said. "It's all going to average out to about $18/$19 an hour in the end no matter where you are. Sometimes you'll pick up $9, sometimes you'll get $50, but at the end of the day it's always going to be about $18/$19 an hour"
"The other day I worked Chinese Poker," one dealer said. "I didn't make a single dollar!"
The dealer break room conversations are always the best, so we'll be sure to add some of the more interesting ones here.
*Names have been changed to protect the identity of the dealers.
"Why Do You Guys Always Use The Worst Pictures?!"
We were standing near Event #22: $2,500 2-7 Triple Draw Lowball when Allen 'The Chainsaw' Kessler approached. "Why do you guys always use the worst pictures?" Kessler asked. "There are 10 other perfectly good ones, and you had to use that one!" He was talking about the photo of him used on PokerNews.com.
"Do you know when my 2 to 7 video is going to be up?" He continued? "Shouldn't it be up now during the tournament, when it will actually be relevant? Don't you guys know about relevance?"
Kessler is always a character and we'll be sure to continue to keep an eye on him during the World Series of Poker.
Are You On Drugs?
Erik Seidel just posted a rather interesting tweet regarding his table in Event #24: $5,000 Omaha Hi-Low Split 8-or-Better:
Pretty sure a couple of the players at my table came straight from Electric Daisy, based on a few of these plays

— Erik Seidel (@Erik_Seidel)
Don't worry Seidel, EDC is over, things should calm down soon.
The Man, The Book, The Legend
Earlier in the day we told you about the man who was reading "Check Raising the Devil," with Mike Matusow just sitting a few tables over. Well, fortunately for the reader, he can now have a taste of "The Mouth" in person as he has moved to his table, and is seated right next to him: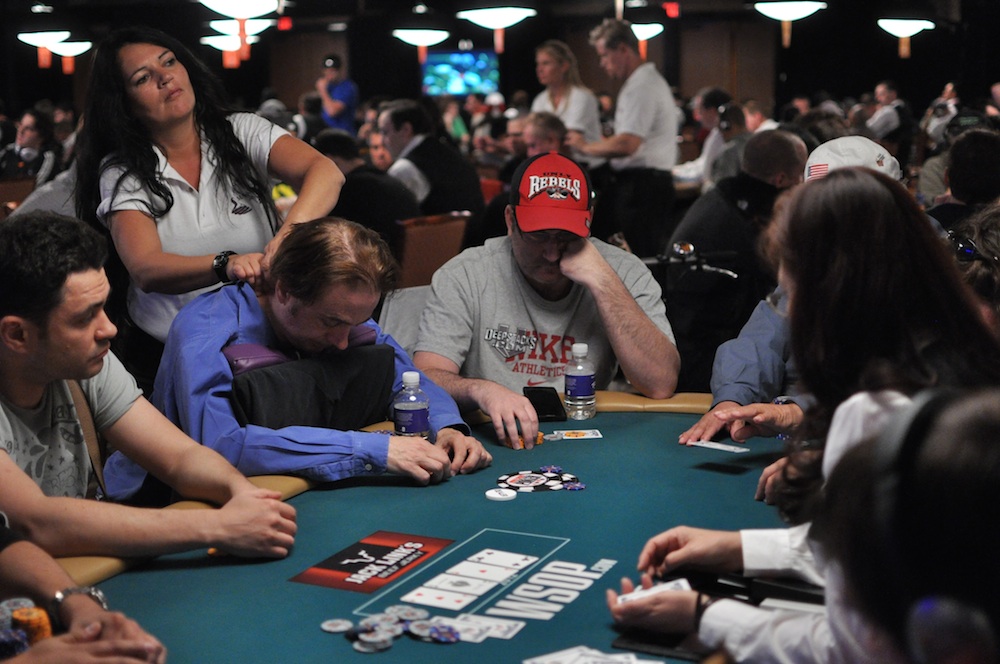 Unfortunately, the table is mostly quiet as almost everyone has a pair of headphones on. All the players seemed focused on making it to day 2, but we'll check in to see if there is any good table talk.
We encourage everyone to get involved with "The Muck." See something you think is Muck worthy? Send it to themuck@pokernews.com. We accept all media including photos and videos.