First Five with First-Time World Series of Poker Bracelet Winner Will Jaffe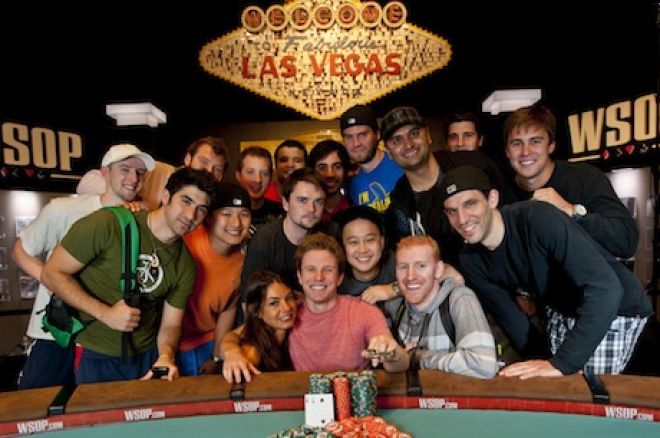 Despite Luis Campelo's boisterous Brazilian rail, so loud that the match had to be moved from the Amazon Room to the Pavilion as to not disturb neighboring tables, Will Jaffe's rail was not to be outdone. With chants of "USA! USA! USA!" showering down on the Long Island native, Jaffe finished off Campelo heads-up. For winning, Jaffe will take home $500,075 and his first WSOP bracelet. We caught up with Jaffe moments after his win in Event #54: $1,000 No-Limit Hold'em.
What was your first thought after winning the match?
This is not real!
Who's the first person you're going to call?
I called my mom already.
What was the first significant turning point for you at the final table?
When we were three handed, me and another player Joe [Joseph Kuether] and [Luis Campelo], I stacked Joe, which was a huge momentum swing for me since he was the player I was most worried about.
What's the first thing you're going to do to celebrate?
We're gonna party!
Who was the first person to congratulate you after wining?
My girlfriend and then my whole rail joined in.
Follow PokerNews on Twitter for up-to-the-minute news.