Hollywood Actor James Woods Talks Playing Poker and Upcoming TV and Movie Projects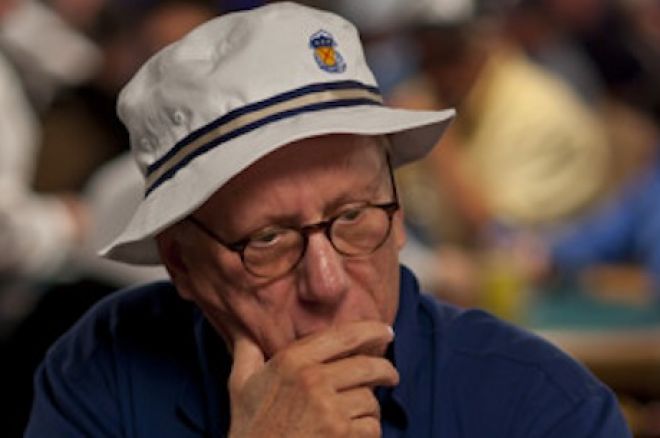 We caught up with James Woods, on Thursday on break of the $1500 WSOP Event, 7 Card Stud tournament. He was short stacked but still alive.
Whether it's the movie Casino, voice over's on Family Guy, or a guest appearance on the HBO hit show Entourage, Hollywood star, James Woods, has been entertaining audiences for over five decades now.
Woods has been an avid poker player for a while. We sat down with the Hollywood star to talk poker, "Old Hollywood", and upcoming projects.
What are your favorite disciplines of poker?
"Well, when online was around, I played a lot of HORSE. I didn't know all the games well, so HORSE was great for that."
What current Hollywood star(s) do you consider to be the best on the felt?
"Tobey Maguire. He's the best I've played with. Ben Affleck is good, but he hasn't played in awhile."
Can you indulge us in any "Old Hollywood poker stories?"
Woods recalled a private Hollywood cash game with a $25,000 buy-in that was hosted by Nick Cassavetes. "First hand. I raised with aces. There was a re-raise, and then get it all-in against kings. And before we could even agree to run it three times, the dealer rolls out the flop and there's the King! I had barely sat down. My seat wasn't even warm yet."
He then told us of an old Hollywood game that was passed down throughout the years. Woods eventually hosted it.
"Marty was a director [Martin Ritt, directed the 1963 film Hud, staring Paul Newman], he started the game. Then Telly [Telly Savalas] took it over, then Vinny Patten [Vince Van Patten], then I had it."
Do you have any up coming projects?
Coma. A TV series on A&E. Also Officer Down, [a crime drama]. And then a coming of age prison movie too." The movie Woods is referring to is called Jamesy Boy.
Follow PokerNews on Twitter for up-to-the-minute news.