How Are Poker Players Spending Their Down Time at the WSOP?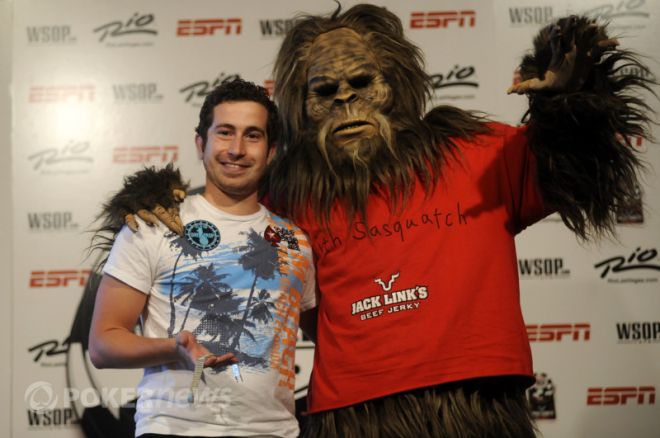 We're on Day 5 of the 44th Annual of the World Series of Poker. Being that it's the first official weekend of the series, we asked a few players if they would be doing anything fun outside of the Rio on Saturday night or Sunday. It is still early in the series so some players seemed to be more focused on playing poker rather than planning their next party binge.
Here's what a few had to say:
Jonathan Duhamel: "I'm going to chill with the "Chuckster" (Charles Sylvestre). He just won a bracelet so we're going to party. We will have fun and celebrate. He played well and deserved to win so I'm very happy for him. I'm leaving for Macau tomorrow so tonight were going to party; who knows Hakkasan or just wherever the night takes us."
Brian Hastings: "I don't have anything planned for Saturday night other than just play the second flight of Event No. 6, the $1,500 Millionaire Maker. For the rest of the summer I just plan on working hard and playing lots of poker. Unfortunately I won't be any fun this summer. I am saving my fun for the Bet Raise Fold premiere on June 12 and then my birthday is June 24 so I'll probably take a weekend off then."
Randy Lew: "I just got to Las Vegas so I don't have anything planned. It's still early so I just want to stay focused and run deep in something, at least for now. Maybe later, if I do well in an event plans will change but for now just poker."
Justin Bonomo: "I literally just got into town and the absolutely only thing I want to do is play poker. Every day there are two events that I'll want to play so it'll be all work and no play for now. Although, if somehow the Rio blows up and I have a day off, then I'll be playing games with my housemates and friends. There are a bunch of magic players in the house — that's my background — so we'll be playing that a lot. I also brought Cranium and Catch Phrase. I love board games so that'll be fun to relax."
Eddie Sabat: "I usually like to tan. I have yet to do that because I just got here but the weather is great, the sun is out, it's hot, so I'm looking forward to getting some color. I'll also do a little bit of weightlifting and cardio to keep in shape or blow off steam if necessary. Sometime soon I'll probably end up at Stoney's Rockin' Country Bar. It's a blast."
Calvin Anderson: "This summer I plan on not drinking any alcohol. I haven't yet so we'll see how that goes. If I do choose to drink it won't be more than one beer. I want to stay focused on the goal at hand, and that's to do well in poker tournaments. If I were to bust an event then I would work out and study for the next event. I play mixed games so it's always useful to study a bit and be prepared. I also back some other players so I'll coach them throughout the summer. I'll probably be seen bowling, I think it's fun to just kick back and play a few frames."
Yevgeniy Timoshenko: "I will be playing a lot of basketball at UNLV this summer. I play with my roommate Galen Hall, Calvin Anderson, Olivier Busquet, JC Tran, and a few others. If I bust really early then I'm going to try to get some sun because I'm from Seattle and it's really rainy and cloudy so the sun is a nice change of pace. I also imagine that I'll go to a club once or twice this summer. For the most part, I want to focus on the poker."
Ben Hamnett: "I plan on hitting the gym this summer. I do light weight, a little bit of running, and swim here and there. I want to make it to Red Rock Canyon and hike. It's just beautiful out there and the weather is great to do it. I have a place here so I will try to stay healthy and stay rested. I love sushi so I'll probably be eating sushi a lot with friends."
Danny "Miami Boss" Suied: "I'm going to keep it PG-13. We're going to be poppin' bottles tonight at Hyde at Bellagio. Tomorrow night I'll probably end up at The Bank at Bellagio. I party a lot so that will stay the same while here in Vegas. I have a lot of friends who work promotions in Miami so we'll be partying like five nights a week. I was supposed to go to Hakkasan last night but we were having so much fun at Hyde that we just stayed. My nickname is Miami Boss, so when it comes to fun, I don't disappoint. I do everything."
Darryll Fish: "I'll be keeping my routine the same as it is, which is maintaining a pretty strict diet, continuing to work out and stay focused on winning a bracelet. When I work out, I do a lot of yoga, core workouts, dabble in cross-fit routines like using the kettle bell and such."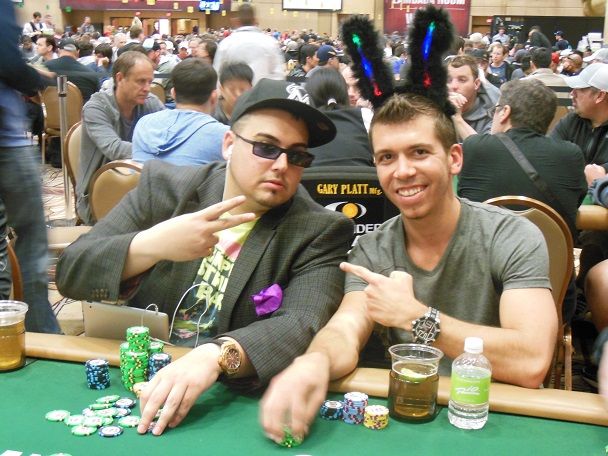 Stay tuned to PokerNews.com as we bring you more stories from inside the World Series of Poker all summer long!
Follow PokerNews on Twitter for up-to-the-minute news.