The Business of Poker: Interview with Kevin Mikkelsen of Aglet Technologies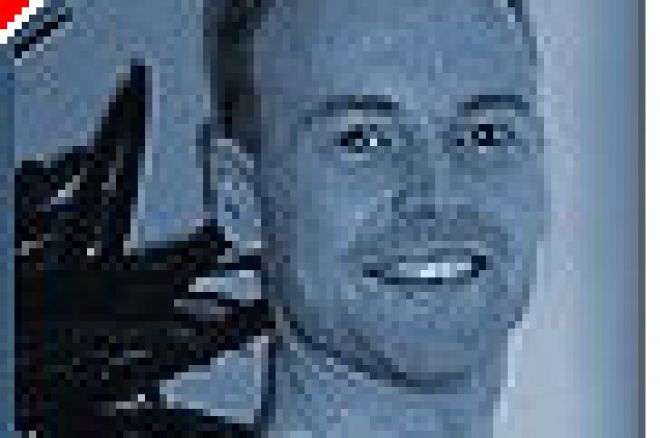 Kevin Mikkelsen is the CEO of Aglet Technologies, and recently was elected to the board of the Malta Remote Gaming Council, an industry group that works with the Maltese Government to help aid in the creation of a secure, and stable gaming environment in Malta, a country who in the past year has become a full fledged member of the European Union.
Kevin has been a market leader for some time in the online gaming industry, and recently I had a chance to sit down, and speak with him about the current, and future state of online gaming.
PN: Talk about Malta, and what makes it unique in its approach, and position as a nation with respect to online gaming.
KM: I can do my best. I'm not Maltese, but I have learned about the country over the past year. The good thing about it is, as of the 1st of May 2004, Malta was adopted into the EU, which is a very important step for countries in Europe. Countries are constantly trying to get into EU, but this is very difficult, as you need to go through a lot of standards, and have a lot of things that most countries would expect you to have, such as a solid court system, banking system, and a very stable political environment. Having cleared that in Malta, it was a very big goal for them. They have been sort of living in a shadow for some years, because it was seen as an off shore country where you could take your business, and pay less tax. But, they worked very hard to become a full-fledged member of the EU, which means they are under obligations similar to all other member nations with respect to things like banking, and governmental stability. This differentiates Malta a lot from other places where you can get gaming licenses.
Apart from that, Malta is a former British Colony (they got their independence in 1964), which means that everyone speaks English there, and Maltese of course. So, it is a lot more like Europe than any other place that you can find to host your gaming operations. Also, there is a very well developed infrastructure there. They are now connected to the infrastructure of Europe via two sea born cables. Both are from Italy, one is through Vodafone, and another from an Italian carrier. So, the infrastructure is good, and getting better by the day.
PN: In your newly appointed position, what will your goals be toward effecting positive change in the online gaming world.
KM: I look forward to working with the LGA, which is the Lotteries and Gaming Authority, which is the actual authority there. What I will specifically work for is to insure that there is an actual law that says which data the different gaming operators have to produce to the LGA. I actually presented to the LGA that the LGA have an area of their website where people can actually go in and click on each service provider, and see the cards that are dealt, or if it is a casino operator, see which numbers came out in roulette..so people have the chance to get the direct data from each operator, and see that each number was random, and have the numbers out in the open. This would be the first territory in the world to offer something like this.
I will move to enact a task force at the next MRGC meeting so we can get the operators to provide this data to the LGA in XML format, and the data will be out in the open.
PN: What do you see as the future of online gaming? Do you feel the industry is moving toward safer environments, such as Malta? How will this effect who is doing business in this industry?
KM: Its becoming very much an issue, because as we leave the pioneer phase, and as the market matures a bit more, and as we see more mergers, acquisitions, and consolidation, the business will turn into a more traditional business, and branding will become a big issue. You will really work with your brand, and in order to work with a brand, or create a brand, first and foremost you must offer security for your users. It has to have a blueprint of some sort that people that can trust.
It's about building the brands now, and for that you must provide a stable environment, from a regulatory perspective. There must be an environment where you cannot expect corruption on an authority level, which you will find in other areas of the world.
PN: Let's shift gears to PokerChamps. You are the head of Aglet, which designed the software for Poker Champs. Talk about what you think sets the software apart, and what changes, or improvements you see in the future of the Poker Champs client.
KM: As I said, we are building a brand. And when you build a brand in this business, the only thing you have is the software - we do not produce any material product as such. So, the development of the Poker Champs software is a lot more advanced than the rest of the poker clients. We used Direct X layer from Microsoft, so we have a lot more freedom in our software. It is designed like a computer game, and it operates like a computer game, so this means it works a lot faster, and it is much more flexible than other products out there. That is the future of the gaming industry, the software. Fifteen years ago, the predominant word processing program was Word Perfect. Microsoft got into it with Word, and made it more flexible, and adding new releases to incorporate other things like spreadsheets, and presentation software into this. That is how they differentiated themselves, and we will do the same with Poker Champs. We can work a lot faster with our software than most companies, because we are a small team, and we have proved this as we are producing software that is leaving others behind at the moment.
PN: What will the online player see in his online gaming experience five years from now.
KM: He will see some very integrated products. He will see a gaming client that allows him do a lot of things, not just poker, but integrated with other media as well. It could be other media rich things in his client, whether it be other games, news events, live video feeds from tournaments. Everything will be in the client, and all your interaction will be with a few select providers that you trust your money to. There will be new types of games that we haven't seen. There will be hybrids of known games, there will be colossal development in that. There will be more action-oriented games, where younger people can also wager on the outcome of DOOM, or Counter Strike! or some of the shoot em up games out there.
PN: If I might, a few words about the recent changes at PokerChamps.
KM: We think with the current position we have created in getting Tony (Tony G, recently named CEO of Poker Champs) in, together with myself as a more dominant CEO figure, we feel are very much poised to attack this market. In addition, we have made some structural changes internally, and that was always part of the plan to get the right people into the right places. And, again, we are showing ourselves more flexible than other companies in getting an actual player to run things. He is more than just a player, but we have shown our confidence in him to manage the very valuable CEO position of Poker Champs.
PN: Thanks for your time Kevin.
KM: Thank You
Kevin Mikkelsen is the local director of PokerChamps in Malta, and CEO of Aglet, which is the software development company responsible for the Poker Champs software. Kevin started in software development with Bertelsmann, and used to develop computer games for the German media giant. From there, he went into digital television, and the gaming industry, and then carried those experiences into Poker Champs. For more information, go to www.aglet.dk