The Nightly Turbo: Sexy Sarah, Chris Moneymaker, and 50 Cent?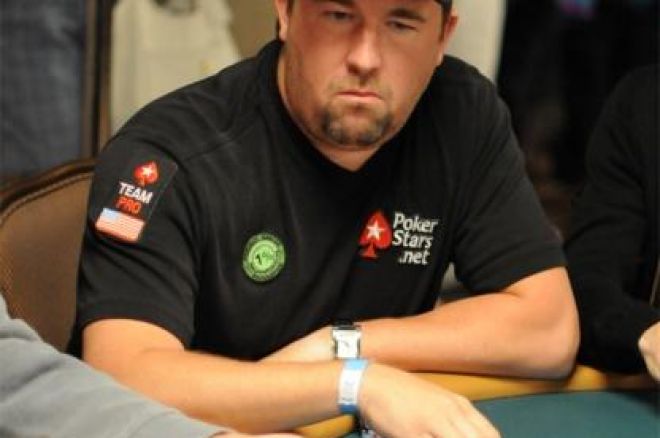 We're back at it. Scouring the web in search of worthy stories to entertain you with. Today is no exception. Here is the day's top poker stories all in one place. Read it, impress your friends with your new found knowledge, and then tell them where you found it.
Would Sarah Palin Make a Good Poker Player?
According to her father, Sarah Palin has a good poker face. When asked what she would be doing after her resignation as the governor of Alaska, her father said, "She'd be a good poker player. She never divulged what she's going to do next."
We've come across the top five reasons why Palin would and would not make a good poker player.
She didn't get the nickname "Sexy Sarah" for nothing. It's been argued that attractive females can sometimes have an edge over men at the poker table. Her opponents might even have low expectations of her abilities. "When Palin faced now Vice President Joe Biden in the only Vice Presidential debate of 2008, expectations were so low that Palin just had to have a pulse to be considered a success." And as any good poker player knows, you should maximize on the perceptions the table has on you. Oh yea, she's also a "Maverick."
Those were just some of the reasons why she would make a good poker player. Here are a few on the other side. She wouldn't do her homework. There are hundreds of books out there that can improve your game, but in an interview with Katie Couric, we learned Palin doesn't read much. "While Palin may be able to see Russia across the Bering Sea from her home state of Alaska, she is American. Sure, there are plenty of great American poker players, but many of the best new players in the game are European. Many, ironically, are from Russia (just look at a few of the winners at the World Series of Poker over the last two years). She also has a tendency to blame others for problems, and we all know, at the poker table there isn't anyone to blame but yourself...well and maybe Lady Luck of course.
The Examiner has the top five reasons why Palin would and would not make a good poker player.
Warrants to be Unsealed
Costigan Media won their case today to have warrants, relating to the seizure of $40 million in funds from PokerStars and Full Tilt Poker, unsealed.
Judge Laura Taylor Swain presided over the case and found that there was not enough "compelling reason" to keep the warrants and other related court documents sealed. Some information in the seizure warrants will be withheld, including names of individuals.
This is the first time a New York Circuit Court has ruled in favor of a media outlet requesting warrants like these be unsealed. This is still a developing story and we'll be sure to bring you all the information as it becomes available.
If you want to read the court documents, click here.
Chris Moneymaker is the Chip Leader of the WPO
According to this thread over on TwoPlusTwo, Chris Moneymaker runs bad. Well, he might not be able to say that much longer. The PokerStars blog has reported that Chris Moneymaker went in to the final table of the World Poker Open, in Robinsonville, Mississippi, today with the chip lead. The average stack for the final nine players started around 280,000. Moneymaker started the day with over one million in chips, or in other words, a lot.
It's a good day for PokerStars because Moneymaker isn't the only Team Pro at the final table. Vanessa Rousso's other half, Chad Brown, started the day with 433,500 chips, putting him in second place on the chip leaderboard.
PokerStars Team Pros have had success at the World Poker Open, an event that was previously on the World Poker Tour lineup. Barry Greenstein and Humberto Brenes have both won this event and Daniel Negreanu has made the final table twice. We'll have to wait and see if a PokerStars Pro can claim the title once again.
Start working now to become a PokerStars Pro yourself here.
Hard Work to Get on Ballot in Massachusetts
According to a recent article from Associated Press, poker activists in Massachusetts still have a long way to go if they hope to see online poker taxed and regulated within the state. Led by Massachusetts Poker Players Alliance state director, Randall Castonguay, a recently launched initiative is still working to meet the requirements needed to take the next step towards the regulation and taxation of the online poker industry in Massachusetts.
Before Castonguay can proceed with his petition, he must first receive the approval of the state's attorney general, who has to make sure that the question can even be allowed on a ballot. "We're kind of waiting to see, to make sure the language is OK from the attorney general," said Castonguay.
In order for a question to make it onto a voting ballot in Massachusetts this year, a petition, like Casontguay's, must first have at least 66,593 signatures, which is equal to three percent of the total of all votes cast for the governor during the last state election. Even if they reach the required number of signatures, Castontguay's group may still face hurdles, in that lawmakers can still require even more signatures, despite having reached the required number by December 2, 2009. The group may then have to find an additional 11,099 signatures, by July 2010, should they find opposition by political leaders.
To read more check out Forbes here.
New Poker Movie
Apparently, a new poker movie is being filmed in Puerto Rico. Wisin and Yandel, a popular and award-winning reggaeton duo, are slated to work along side Academy Award winning actor Benicio Del Toro and 50 Cent, yes, that 50 Cent, no typo.
The film will be directed by David Maldonado; he produced the Jennifer Lopez flick, El Cantante. All we know right now, is that it's a movie and it is about poker, so for now, we're giving it two thumbs up.
To read more go to Pokerati.
Don't forget to become a fan on Facebook, and follow us on Twitter here.