The Nightly Turbo: Poker Hall of Fame, Poker After Dark, Durrrr's New Sponsor?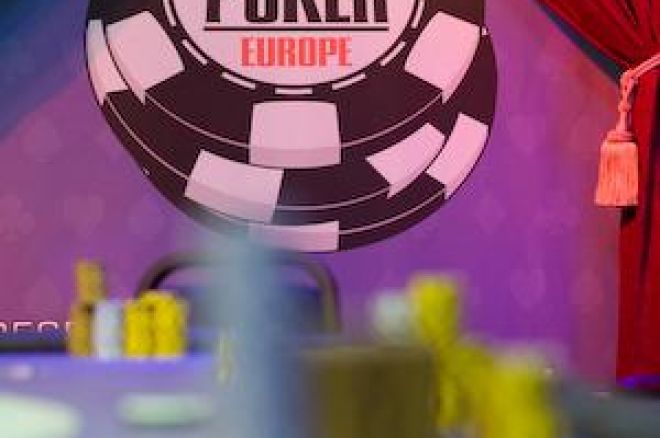 Hope everyone is refreshed after the long weekend. We know we are. If you're looking for the top poker news stories of the day, you've come to the right place. The Nightly Turbo is the best place to get your fill, all in one place.
In Case You Missed It
Did you miss Sunday's episode of 2M2MM? Just so you know, you missed an Erica Schoenberg cameo, Krantz doing the Full Monty and more. On top of bringing you the top news of the day, we also watch the shows you should be watching to bring you a recap.
Congress returns to session today and the next few months will be extremely important for the future of online poker in the United States. There are a few bills that have been introduced and the UIGEA goes into effect in December. Want to know more? Read An Important Few Months for Online Poker.
There's more WSOP Main Event coverage on ESPN tonight. Bet you're curious who's at the featured table. We have your sneak peek.
Day 2 of the WPT Cyprus saw the top four starting stacks of the day disappear by the end of the day. Wondering how it happend? Check out our recap and follow the action live at the Live Reporting page.
World Series of Poker Europe Changes
The World Series of Poker Europe (WSOPE) begins in two weeks. There will be four bracelets up for grabs in this third annual WSOPE presented by Betfair. The Casino at the Empire in Leicester Square will host the WSOPE from September 17 through October 2.
There are some important changes to the schedule, so listen up out there if you're headed to London.
For those fortunate enough to see Day 2 of the WSOPE Main Event, your start time has been adjusted to 5:30 p.m. Players will also play four 90-minute levels instead of the original six that were allocated. The scheduling change was made to accommodate those who are observing the Jewish holiday, Yom Kippur.
Players are encouraged to register early (please do so, so you don't get shut out like Patrik Antonius a la 2009 WSOP). You can now register in person at any London Clubs International UK property or you can register online at WSOP.com up to 2 weeks prior to the event start date.
There is a maximum daily capacity of 252 players for Events 1,2, and 3. The Main Event will have a capacity of 216 players each day. If you wait to register on site, your start date will be assigned to you to balance capacity issues. So basically, register early. No need for deja vu from this summer.
Trying to figure out how to get to London? Register for a Betfair account and win your seat.
Poker Hall of Fame
The 2009 Poker Hall of Fame Finalists have been announced - again. Everyone that was on the list is still on the list - except Tom Dwan. The Governing Council of the Poker Hall of Fame has narrowed their list of nominees for the 2009 Poker Hall of Fame. It's nice to see there are some checks and balances in place.
"With all due respect to Mr. Dwan, one of the games most exciting young players, he does not currently meet the criteria for Hall of Fame selection. We wish him well and expect he will again be considered once he has 'stood the test of time,'" said the Poker Hall of Fame Governing Council.
Now the only thing left is for the 15 remaining living Hall of Famers and the panel of 15 members of the media to cast their votes. They have until October 2 to do so. The Induction Ceremony will take place on November 7 during the WSOP Main Event Final Table.
Sign up for an online poker account and start building your bankroll for next year's WSOP.
888.com Poker Ashes
Shane Warne's Poker Ashes will be the first major poker show that will be broadcast on free-to-air (in American English, that's network television) TV in Australia. The show was filmed in London during the Ashes. For those of you who are not cricket fans, The Ashes is a Test cricket series played between England and Australia and is one of international cricket's biggest rivalries. (Google is your friend, now back to the story.)
The five episode show will debut on September 30 on Nine Network in Australia. The teams (England and Australia) consist of some of the most successful cricket players that played the game. The show will pit these poker playing cricketers against each other with $50,000 at stake for each team's chosen charity (The Shane Warne Foundation for the Aussie team and The Professional Cricketers Association Benevolent Fund for England). England won the 2009 Ashes Series back in July. Will the Australian team be able to take the Poker Ashes title home with them? We'll have to wait and see.
Sign up for an 888.com account for your chance to play against Shane Warne.
Poker After Dark: Top Guns
September 7 marked the beginning of a four week stint of brand new episodes of Poker After Dark. The first two weeks will be the long awaited cash games series that includes Tom "durrrr" Dwan, Ilari "Ziigmund" Sahamies, Phil Ivey, Patrik Antonius, Howard Lederer, and Eli Elezra. The minimum buy-in for the game was $100,000 and the blinds begin at $200/$400 with a $100 ante. The players will draw for their seating assignment at the beginning of play, but will redraw during the second week in hopes that this will create a new dynamic at the table.
Here are a few things to look for: this series is Sahamies' debut on Poker After Dark, the blinds will increase a few times over the course of the game, the players will be triple straddling, as well as, some prop betting, big swings, and even a huge comeback from one of the players.
Check out PokerAfterDark.com for more.
Durrrr a Full Tilt Pro?
Phil Ivey has taken to his Facebook page (this is already sketchy because we're pretty sure Phil Ivey has never logged on to Facebook in his entire life) to break the news of Tom "durrrr" Dwan signing with Full Tilt Poker. "You heard it first from Team Ivey, Full Tilt Poker will soon announce a big sponsorship signing of the best of the best, young online phenom, Tom "durrrr" Dwan. Durrrr will be the latest addition to Team Full Tilt. details to come. Check Twitter for latest updates."
According to High Stakes News, the Facebook page is managed by Joe Sebok and Amanda Leatherman. We're still trying to figure out why, if it's true, they would release the news before Full Tilt. Something seems a little strange to us, but I guess we'll find out soon enough. If it's true, congrats Tom!
Read more at HighStakesNews.com.
Let us know what you think of The Nightly Turbo below and be sure to follow us on Twitter for up to the minute news.