The Nightly Turbo: Liv Boeree Leaves UB, Phil Laak Hospitalized, and More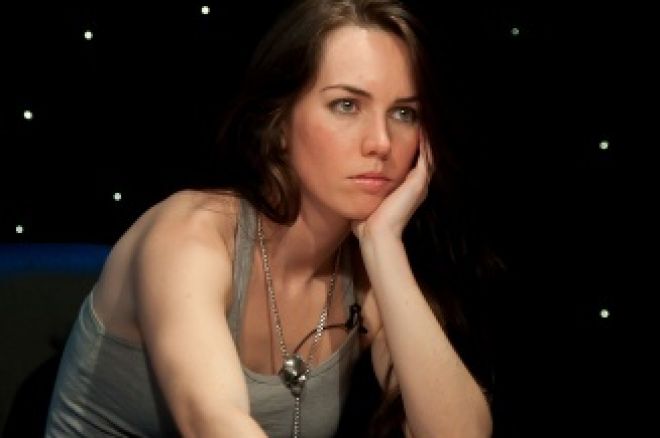 We made it through another week. What are you going to talk about this weekend when you're crushing your local home game? Well, rumor has it, Liv Boeree is no longer sporting the UB logo on her shirts. What's not a rumor is the hospitalization of Phil Laak. Oh yea, and there's a huge fight this weekend and we can tell you where to watch it.
In Case You Missed It
The seventh season of the PokerStars European Poker Tour kicks off next week. There are new stops in the seventh season and some things have been moved around. We take a look at it allhere.
We've brought you videos of the sights in Florianopolis, Brazil, as well as an inside look at the welcome party for second-to-last stop on the third season of the PokerStars Latin American Poker Tour. With all that fun, it's easy to forget there's poker to be played, but there is. Here's a recap of Day 1.
We don't really like bringing you guys down with bad news, but sometimes it's unavoidable. Second quarter numbers for casinos are down and we've got the scoop. There is however, one bright light that shines through, but you'll have to check out Inside Gaming for that.
Liv's Patchless
Though this is not confirmed, it seems that PokerStars European Poker Tour San Remo winner Liv Boeree and her sponsor UB have parted ways. Doing some investigative research (read: going to the Team UB page) we found that Boeree has been removed from the list.
We can confirm that she was wearing a UB patch during the 2010 World Series of Poker (up until the Main Event), but since then she hasn't been seen in one. One can only speculate as to which site will snatch her up at the moment, and we're not much into speculation, so we'll just have to wait and see.
UK.PokerNews.com has more.
Get Well Soon
A one-week outdoorsy boys' trip to Oregon. Sounds harmless right? What about if we added Antonio Esfandiari, Phil Laak, and Alec Torelli, among others? You can imagine things would get a little wild. Right?
Esfandiari tweeted a photo Thursday of a pretty banged up Phil Laak with this caption, "At hospital with poor @RealPhilLaak in oregon. We went a little 2 crazy atv'ing in the doons. Broke 7bones. Ouch."
Laak then proceeded to tweet photos of his injuries. According to one tweet, he has an arm injury and an eye laceration.
Get well soon Phil!
Cake Poker Problems
We first told you about the security vulnerabilities on the Cake Poker Network last month. According to an update from PokerTableRatings, some of the Cake Poker skins haven't added the security patch that was released August 4.
The SSL that was released was for the old Cake client only. What does this mean? Well, the 1.0 Cake client has implemented the SSL and it has resolved the security risk. The Beta client and some skins of Cake Poker, however, are still vulnerable.
PokerTableRatings has more and will tell you how to check your Cake Poker Network skin to see if it's vulnerable or not.
LAPT Florianopolis
The PokerNews Live Reporting Team is in Brazil for the latest stop on the PokerStars.net Latin American Poker Tour. As always, PokerStars throws a welcome party to get the stop started on the right foot and the Florianopolis welcome party brought the heat.
Playing Poker as Punishment?
We don't think we could have scripted this any better, but, this isn't a movie, it's real life, so we didn't have to do anything. Samuel McMaster Junior, a 59-year-old poker player, pled guilty to 26 felony counts of defrauding the elderly. How'd he do it? McMaster asked his clients to invest in promissory notes and CDs that were issued by his company, but instead of actually investing the money, he padded his poker bankroll with it. How much? $440,000.
McMaster faced 84 years in prison for the felonies but struck a plea deal with the court. The state of New Mexico has given him six months to make monthly payments of $7,500. If he does this, the judge will be more lenient when it comes to sentencing. If McMaster falls behind by two months, he gets sentenced immediately. He's allowed to travel out of the state for poker tournaments to earn the money.
"We do have the unusual case here where we are agreeing to delay sentencing for a period of time to allow Mr. McMaster to set a track record as to whether or not he can pay back $400,000 in restitution," state prosecutor Phylis H. Bowman said.
SportsInteraction has more.
UFC 117 Weekend
UFC 117 gets under way on Saturday in Oakland, Calif. We know you're planning on watching it, so we'd like to give you the scoop on one of our favorite places to watch sports. Now, this is only going to work for you if you're in Las Vegas on Saturday night for the fight, because not everywhere is so privileged as to have an awesome venue like Lagasse's Stadium. It's big (24,000 square feet), has a lot of TVs (109 flatscreens), and has stadium-style seating so you don't have to worry about the tall guy in front of you.
It would probably benefit you to check out HeavyMMA's coverage of the fight and then head over to Lagasse's Stadium to catch all the TKOs while eating some amazing food and drinking an ice cold beverage, of course.