The Weekly Turbo: British Poker Awards, ESPN's The Nuts, and More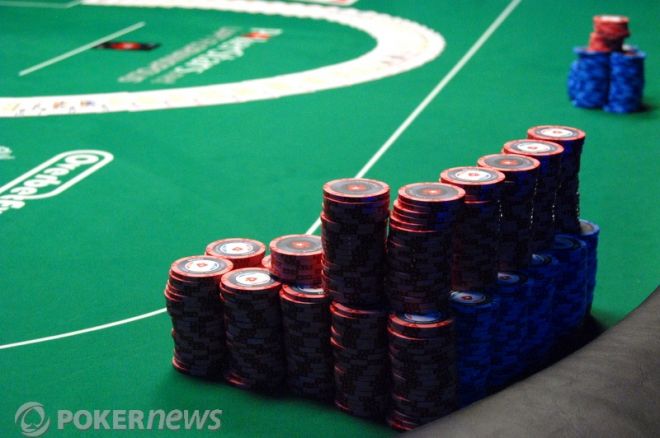 If you've missed any of the top poker news stories this week, don't worry. We've compiled them all in one place for you. Granted, this is no excuse not read to the Nightly Turbo every day, but in case you got caught up sleeping all day after a long grind sesh, this is a good substitute. What did you miss this week? Well, the British Poker Awards were held, and we've got the winners list. Also, ESPN released their monthly top-poker-player-of-the-moment blog, The Nuts, so we'll give you the scoop on that, and more.
Winners List
The inaugural British Poker Awards took place on Monday night at the Kensington Close Hotel in London. The awards were hosted by Antonio Esfandiari and Bluff Europe's Michael Caselli.
"The event has been fantastic and I hope it's the first of many to come. More than 3,000 people voted online for their favorite players, which is a fantastic response. Big thanks to Antonio, my co-host, and to our media partners Poker Europa and PokerNews.com for helping us to organize the event," Caselli said.
We know that those of you who couldn't attend are on the edge of your seats just waiting to find out who won. And the envelope please. (We've always wanted to say that.)
BPA Results
Best Cash Player - Neil Channing
Best Tournament Player - James Akenhead
Best Online Player - Chris Moorman
Best International Player - Phil Ivey
Best Poker League - The Nuts Poker League
Best UK Card Room - Dusk till Dawn
Best Contribution to Poker - Vicky Coren
Best UK Poker Forum - Hendon Mob
Player's choice: Best newcomer - Sam Trickett
Player's choice: Best all round player - Richard Ashby
Editor's choice: Player of the Year - Praz Bansi
"I think the awards are a great thing," winner James Akenhead said. "It's a great night and a really good thing for poker."
UK.PokerNews.com has more.
The Nuts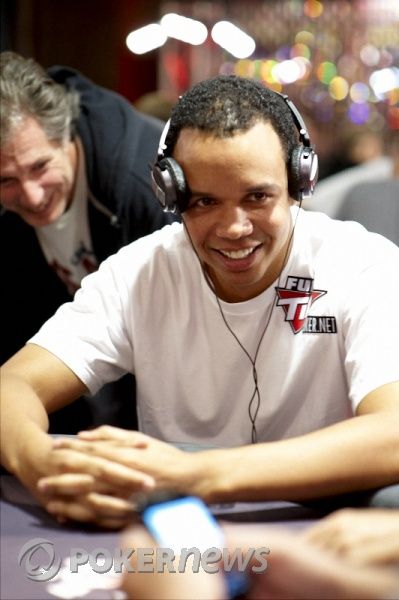 The latest installment of ESPN's The Nuts is back. The monthly blog post ranks the best players in poker at the moment. The Panel includes PokerNews' Editor-in-Chief Matthew Parvis, PokerNews' Tournament Reporting Manager Don Peters, ESPN's Andrew Feldman, Gary Wise, and Bernard Lee, Bluff Magazine's Editor-in-Chief Lance Bradley and Bluff Magazine's senior writer Jessica Welman, PokerRoad's Court Harrington, PokerNewsDaily's Dan Cypra and ESPN Deportes poker editor Nahuel Ponce.
We can't remember the last time Phil Ivey wasn't on this list, and this month is no different. What else isn't different? His spot on the list. Mr. Ivey retains the number one spot this month while Michael Mizrachi is holding strong in second place.
The biggest jump on the list is Alexander Kostritsyn, who jumped from tenth to sixth. "This kid can seriously do anything. Live tournaments, online cash games, online MTTs," Welman said.
You can find the entire list at ESPN.com.
Tzvetkoff Out
Back in April we told you about Daniel Tzvetkoff, a businessman who was arrested as the first person to be accused of UIGEA violations. He faced charges of money laundering and bank fraud for processing payments between online poker sites and U.S. players.
According to News.com.au, Tzvetkoff was released on bail. The Courier-Mail learned that Tzvetkoff entered into a plea for a criminal charge on August 23. "He was released on bail on that date (August 23)," said a spokesman, though the U.S. Department of Justice would not confirm the development.
Read more at News.com.au.
99 Years Times Three
A San Antonio man who was on parole for attempted murder in an armed poker heist last year has been sentenced to three 99-year terms. Edward Donnell Hendricks will need to serve at least 30 years of the sentences, which will run concurrently, before he is eligible for parole.
Jurors convicted Hendricks, who chose to represent himself, in less than an hour. Note to you folks on trial out there, unless you have a law degree, representing yourself probably isn't a good idea no matter what you see on TV shows.
"No one was hurt physically in the crime. Everybody got their property back. I'm not as bad as I am being painted. I have a conscience, and I know it's hard for you to believe it, but I am good," Hendricks said. He faced a minimum of 15 years because of past convictions, but he asked the jury for 25 years. He apologized to the jury, saying he was, "one of the few convicted felons who really do have the desire to become a productive member of society."
Read more about it at MySanAntonio.com.
Let's Be Friends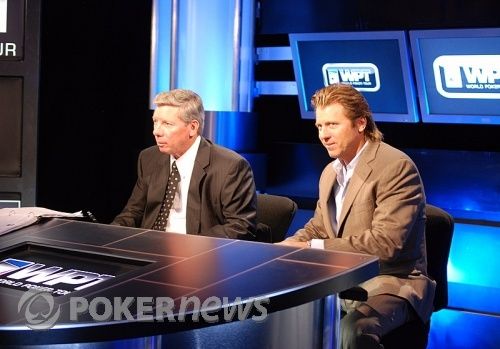 The Foxwoods stop of the World Poker Tour begins on October 28, so it's about time to try to qualify for your seat. WPT qualifiers on PartyPoker begin on Friday September 17. This series of qualifiers has a bit of a twist, they are exclusive to players who are friends with Party Poker on Facebook.
"The WPT Facebook Foxwoods Challenge qualifiers are fantastic value. In a first for PartyPoker.com, we are only offering this exclusive opportunity to customers who are friends with PartyPoker.com on Facebook. There will be five $11 buy-in WPT Facebook Foxwoods Challenge qualifiers, with the first running on Friday 17th at 15:00ET. The top 10 players in each qualifier will go through to the final on October 5th at 15:00ET with the winner picking up a $14,000 package to the WPT World Poker Finals at the world famous Foxwoods Casino," a PartyPoker spokesperson said.
Sign up for a PartyPoker account and take advantage of the exclusive freerolls available only to PokerNews players.
Million Dollar Challenge Season 2
The PokerStars.net Million Dollar Challenge is back this weekend with its second season. Five celebrities will be featured this season: Brooke Burke, John Elway, Barry Sanders, Sara Jean Underwood, and Gary Payton.
So in case you don't remember how the show works or you've never seen it before, Daniel Negreanu coaches the contestant against the celebrity in Round 1. In the second round, the contestant will take on a Team PokerStars Pro with a little help from Negreanu.
If the contestant beats the Pro, he or she gets $25,000 and the option to take it or play Negreanu heads up for a shot at $100,000. Who do the contestants have to beat for that chance? This season, the Team PokerStars Pros are Jason Mercier, David Williams, Barry Greenstein, Chris Moneymaker, and Vanessa Rousso. If the contestant beats Negreanu, he or she will earn the chance to play for $1 million in the tournament of champions.
The show is hosted by FOX's Chris Rose. The seven-episode series debuts on Sunday, September 19 after the NFL on FOX. Check your local listings.
Head on over to PokerStars.com to find out more details on how you could be on the show.
All Around the World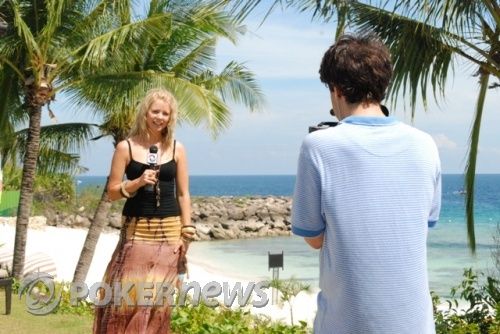 September is busy for Team PokerNews. We have teams scattered across the globe to bring you the best tournament coverage from all your favorite stops.
Our first stop is London for the World Series of Poker Europe. Coverage gets under way September 14.
Our team in the Southern Hemisphere will bring you updates from the Asia Pacific Poker Tour Auckland. You can catch those beginning September 15.
In the Southern Hemisphere but to the west, another team will be taking on the Latin American Poker Tour Rosario, bringing you all the action from the felt down in Argentina beginning September 22.
And closing out September, the London crew will be bringing you the action from the European Poker Tour London. EPT London coverage begins September 29.
So if you're one of the fortunate ones who will travel to one of these amazing events, stop by the PokerNews desk and say hi. If not, be sure to follow all of the coverage all month long.
Follow us on Twitter for up-to-the-minute news and be sure to add us on Facebook.