Inside Gaming: Caesars Interactive Entertainment in Italy, PartyPoker Underperforms, and More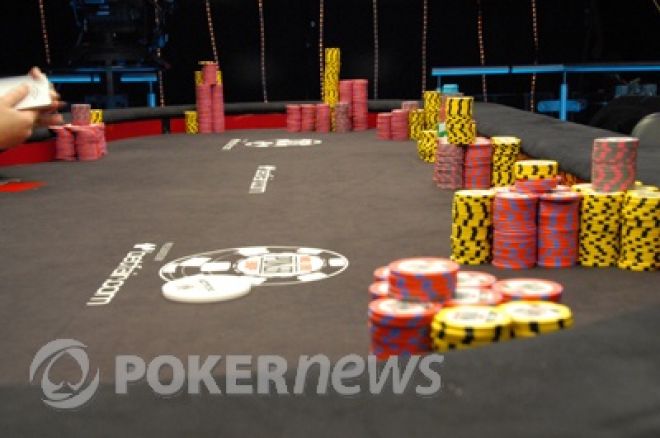 This week Inside Gaming takes a look at Caesars Interactive Entertainment's new alliance in the Italian poker market, PartyPoker's poor performance, and a Foxwoods/Caesars Entertainment loss of a gaming license in Pennsylvania, essentially axing plans for a Philadelphia Horseshoe.
Microgame & WSOP form Exclusive Italian Alliance
Caesars Interactive Entertainment, Inc., (CIE, formerly Harrah's Interactive Entertainment/HIE), is utilizing its World Series of Poker (WSOP) brand to enter the Italian market. In a recent announcement, CIE stated that they've entered a long-term agreement with Microgame to bring the WSOP brand to Italy via online and land-based poker tournaments and promotions.
"This agreement is a logical step in our European and global expansion strategy to partner with leading local companies as we look to expand the WSOP brand," said Caesars Interactive Entertainment CEO Mitch Garber. "Microgame is a clear leader in Italy and we look forward to working hard together to grow the poker market."
Indeed, Microgame operates the largest poker network, the People's Poker, in the newly-regulated Italian online market. The network consists of over 120 online poker sites, which will be co-branded with the WSOP brand. The plan is to use Microgame's online and at retail options, in addition with the WSOP brand, to introduce poker to new players.
"We are honored to have been selected as the exclusive Italian partner for the WSOP," said Microgame CEO Fabrizio D'Aloia. "The People's Poker Network, powered by Microgame, confirms its position of leadership in the Italian Poker Market and we are truly excited to offer our customers something unique. The WSOP has over 40 years of history and heritage and an alliance with Microgame online marks an exciting new chapter for both of us."
As part of this agreement, Microgame will become the exclusive provider of land-based WSOP satellite events in Italy and the only company that can pre-register Italian players for the WSOP Main Event. In addition, both Microgame and the WSOP will utilize their names to create land-based tournaments for the Italian players. One thing is for sure, with the WSOP brand in the mix, Italy is in store for some excellent poker action.
If you want to know more on this alliance and what it means to the game, visit WSOP.com.
PartyPoker Not Meeting Expectations
PartyGaming, the owner of the PartyPoker room, recently announced that its poker revenues for their fourth quarter had not met expectations. The final quarter of the year had traditionally been strong for PartyGaming, but not this year. While the daily gross revenue was up, it was "less pronounced than in previous years due to the strengthening of the euro against the US dollar." Luckily, PartyGaming remained on target due to a string casino performance.
In addition to poker, both PartyGaming's bingo and sports betting performed poorly. Nonetheless, the company's casino business, which had double-digit growth in average daily gross revenue over the third quarter, would ensure that profits would meet expectations.
"Casino has performed particularly strongly with double-digit revenue growth over the third quarter, although currency movements meant that the uplift in poker has been less pronounced than usual," said Jim Ryan, Chief Executive Officer. He also reiterated that a proposed merger with bwin should be completed by March 2011 and would place PartyGaming "in a strong position to take advantage of the changing regulatory landscape in Europe given its leadership positions across all key product verticals."
For more on the PartyGaming's performance, check out insidepokerbusiness.co.uk.
Foxwoods/Caesars Entertainment Lose Pennsylvania License
Pennsylvania state Regulators revoked a $50 million casino license in Philadelphia after it decided a gaming group, headed by Caesars Entertainment and involving Foxwoods, would be unable to complete the waterfront project. Even though authorities threatened to take away the license for the past 12 months, both proponents and opponents were surprised by the decision.
The license was orignally granted to a group that included the Mashantucket Pequot tribe, a Connecticut Indian tribe responsible for Foxwoods, four years ago. More recently, financial problems and quarrels with the Philadelphia city council inspired the group to seek the help of Caesars Entertainment. The project was slated to open under the Horseshoe brand, but their efforts were too little too late.
State regulators will release a written statement outlining their reasons at a later date, but Philadelphia mayor Michael Nutter has stated that regulators determined that "this group can't complete the project that they sent up".
Indeed, the Pennsylvania Gaming Control Board voted 6-1 to take away the license. Whether or not the $50 million licensing fee will be refunded remains unclear. Fred Jacoby, a lawyer for the investor group, believed the regulators acted prematurely. "I was shocked, I really didn't expect to see revocation," he said. "I imagine once I confer with my clients - and they each have their own advisers - then I guess we'll make a reasoned decision [regarding legal action and/or an appeal]."
While the Foxwoods/Caesars Entertainment plans seem to be sunk, it does leave an available license in Philadelphia. Joseph Weinert, senior vice president of New Jersey-based gambling consultancy Spectrum Gaming Group, said: "I do think there will be considerable interest [in the license], especially now that Pennsylvania has (legalized) table games at a very competitive (tax) rate."
For more on this story, and to keep on top of what becomes of this license, visit gamblingcompliance.com.
Have you seen our new $40,000 Freeroll Series from Lock Poker? Lock Pro Supremacy not only has four $7,500 Freerolls but it also has 25 $100 Lock Pro Bounties in each tournament, so you can boost your bankroll even if you don't make the money.