The Weekly Turbo: High Stakes Poker, SuperStar Showdown, and More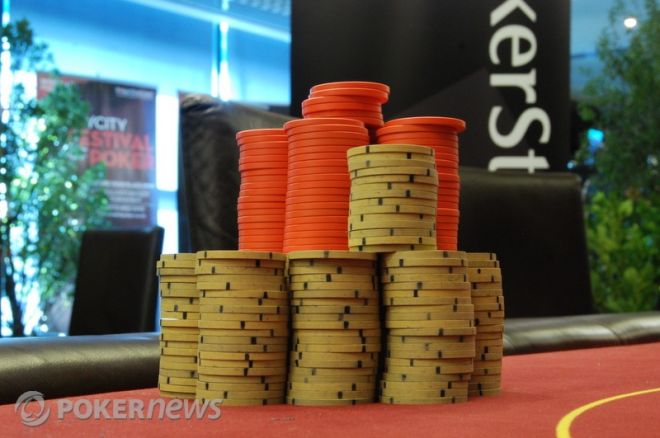 Miss anything this week? We're here to get you up-to-date and back on track so you don't fall too far behind with all the news coming from next week. The new season of High Stakes Poker began filming in Las Vegas last week and some very familiar faces might be missing from the felt, so we'll tell you about that, the new challenge issued by Isildur1, and more.
Full Tilt Players or No Full Tilt Players?
When you think about GSN's High Stakes Poker, you think Tom Dwan, Patrik Antonius, and Phil Ivey, just to name a few. According to speculation, your favorite players might be missing from the show next season. So what brought this up? Well, PokerStars bought the rights to the show and this has Full Tilt Poker a little up in arms. There were reports that your favorite Full Tilters would not be on the show at all, but Barry Greenstein has taken to TwoPlusTwo to clear things up.
"I talked to Howard Lederer and Mori. The title of this thread is incorrect and there is also no issue about superimposed logos on players as the OP said. However, Full Tilt has two major concerns. First is they don't like their players playing when PokerStars is the sponsor of the show. (I assume Full Tilt can buy ad time but I didn't check this out with GSN or PokerStars.) Secondly, they were unhappy that PokerStars bought the HSP archives. In the early seasons of HSP, the players didn't wear logos, so FTP is concerned that viewers will be able to go to pokerstars.tv and see the FTP players without logos and be confused by their affiliation."
You're going to have to head on over to TwoPlusTwo for the entire statement.
SuperStar Showdown Challenger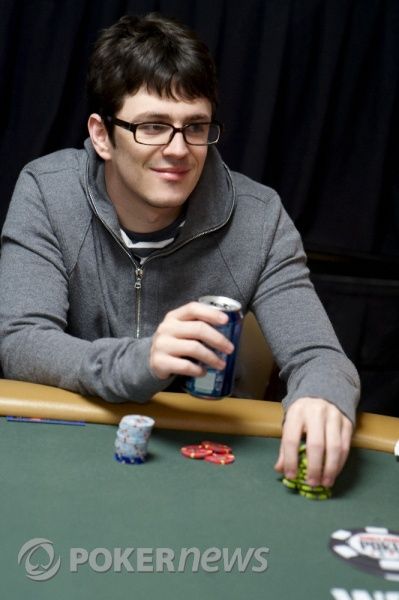 Last week, PokerStars announced that Isildur1 had signed on as a member of Team PokerStars Pro. Along with announcing his signing, the online poker giant announced the SuperStar Showdown — a series of heads-up matches on PokerStars.
There was no challenger named when the Showdown was announced, but someone has stepped up to the plate to take on the mysterious Swede. Who is it? PhilIvey....2694 or Issac Haxton. The two will face off at four $50/$100 no-limit hold'em tables over 2,500 hands and there's $150,000 on the line from their own bankrolls. It all goes down December 19 at 6 p.m. EST. For all of our sakes, let's hope this doesn't take as long as either of the "durrrr" Challenges.
You're going to need a PokerStars account to watch the match, so why don't you go ahead and sign up for one.
PCA to Air on ESPN
2011 PokerStars Caribbean Adventure Main Event final table in HD on a one-hour delay, meaning all the players who bust will be able to regain their composure and relive the gut-wrenching agony 60 minutes later.
"For the first time viewers at home will see a poker telecast from start to finish, with all the strategy of world-class poker players playing in real time and completely unedited," Matt Volk, ESPN manager of programming and acquisitions said.
Coverage will start at 5 p.m. EST on ESPN3, then at 10 p.m. EST, ESPN2 HD will join in to simulcast the show and run until a winner is crowned.
"This is one of the most exciting announcements ever in televised poker. This is the first time people watching online or on TV will be able to see everything that happens at a poker table. So much happens in poker that never makes it to the final TV edit, but this will show exactly how top-level players go about winning a massive tournament. There's so much money on the line – it's going to be gripping," Joe Versaci, PokerStars.net North American Poker Tour marketing director said.
Read the entire press release on ESPN.com.
Winner Winner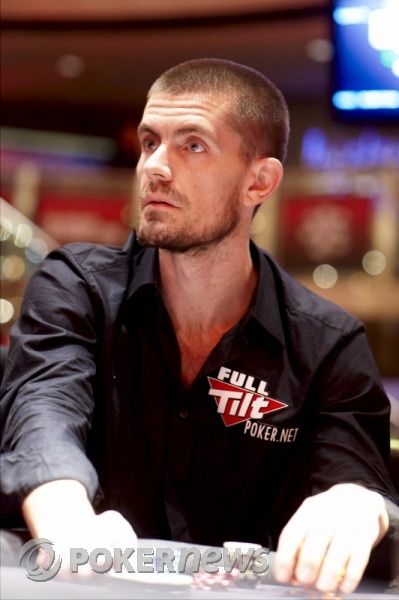 Last week we told you about the final table of the Full Tilt Poker Million IX. It was being shown live for those of you in the U.K., and there were "live updates" for those of you who weren't. Patrik Antonius, Howard Lederer, and Gus Hansen were among the final eight players. Hansen was the one who took home a cool $1 million.
"I do have a very aggressive image and I got reraised a couple of times when I shouldn't have played, so I slowed down a bit and got my reward with some luck," Hansen said. "But I got put in some tough spots and I made the right decisions so I'm pleased with how I played.
Next year will mark the tenth installment of the Full Tilt Poker Million and organizers have promised to hold nothing back.
"Poker Million is one of the few remaining poker majors that has truly stood the test of time," said managing director of Matchroom Sport Eddie Hearn. "It has remained Europe's most prestigious title and 2011 will see the event reach its tenth year. We plan something very special for Poker Million X and want to give the poker playing public a real shot at the million."
If you want to find out more about the event, check out UK.PokerNews.com.
Ole! Latin American Poker Tour Season 4 Announced
Put your sombreros on and get ready to head south, because season four of the PokerStars.net Latin American Poker Tour has just been announced. It all begins February 16 in the largest city in the southern hemisphere, Sao Paolo, Brazil. The Main Event will be a R$5,000 (or $3,000 USD) buy-in and there will be numerous side events going on, as well.
There are five stops on the Tour so far including Peru, Argentina, Chile, Colombia and Brazil.
"During Season 4 of the LAPT we will introduce new venues, such as Sao Paulo and Bogota, create two new National Poker Championship events, in Chile and Colombia, and start searching for the best player in the region through our new Player of the Year awards," LAPT President David Carrion said. "These changes have been made as a result of extensive feedback during Season 3, and we are proud to be making many player-friendly improvements that will take the LAPT to new heights, with larger fields and richer prize pools."
As if the prize pools weren't enough incentive to play well, the LAPT is introducing the LAPT awards, which are very similar to the EPT's awards.
"I am looking forward to the new season; bigger events, with more players and bigger prize pools is what all players look for," Team PokerStars Pro Argentina's Nacho Barbero said. "I am sure that next season will be a success, like the past one, and I am looking forward to competing for the Player of the Year award."
Head on over to LAPT.com for the entire season four schedule and book your flights today!
Young Guns
The trailer for a new poker reality show was leaked recently, featuring the lives of four 20-something poker players. Young Guns follows Chris "Sparks" Sparks, Chris "The Capitan" Jackson, Jarran "The Kid" Joshu, and Seth "Seth" Otterstad as they live their dreams in the Hollywood Hills. The four aren't the only stars of the show, though. Their overbearing landlord Chris "Murph" Murphy, makes his presence well known by crashing their pad the morning after a party.
There's no word yet on when and where the show will actually air. We're not going to make any assumptions about the show, we'll let you do it.
Green Lit?
We can see it now, Worm and Mikey building up an online bankroll and rattling off some poker clichés (that just won't fly like they did back in '98), before getting hunted down and beat up by a gang of TwoPlusTwo members or running some sort of superuser trick that Worm learned in the clink. Yep, the "new" Miramax has announced an agreement with The Weinstein Company to create sequels to some of Miramax's best-known films. The first films to be produced under this new agreement include Bad Santa, Shakespeare in Love, and Rounders.
"We are very close to these films and the new management of Miramax also feels that we are in the best position to create sequels that are at once worthy and compelling in their own right," TWC's Harvey & Bob Weinstein said.
Firstshowing.net has more.
WSOP and Microgame Announce Alliance
Caesars Interactive Entertainment has announced a long-term agreement with Microgame S.p.A. for the Italian poker market. This means that Microgame and CIE will exclusively market the WSOP brand in Italy with both online and offline poker tournaments and promotions.
"This agreement is a logical step in our European and global expansion strategy to partner with leading local companies as we look to expand the WSOP brand," Caesars Interactive Entertainment CEO Mitch Garber said. "Microgame is a clear leader in Italy and we look forward to working hard together to grow the poker market."
Microgame is the largest poker network in Italy. People's Poker will be co-branded with both the WSOP brand and the People's Poker brand and serve as a hub for poker playing in the Italian market.
"We are honored to have been selected as the exclusive Italian partner for the WSOP," Microgame CEO Fabrizio D'Aloia said. "The People's Poker Network, powered by Microgame, confirms its position of leadership in the Italian Poker Market and we are truly excited to offer our customers something unique. The WSOP has over 40 years of history and heritage and an alliance with Microgame online marks an exciting new chapter for both of us."
Check out WSOP.com for more.
What Do You Think of the G?
Usually, when we come to you with Tony G news, he's giving his opinion about an unsuspecting poker player — maybe not so unsuspecting, but anyway. This time, however, some of poker's most well-known players are voicing their thoughts on the G. Check out the video from the PartyPoker Blog to see what Daniel Negrenau, Phil Hellmuth, Mike Matusow, and others have to say.
Follow us on Twitter and like us on Facebook for up-to-the-minute news.
Have you seen our new $40,000 Freeroll Series from Lock Poker? Lock Pro Supremacy not only has four $7,500 Freerolls but it also has 25 $100 Lock Pro Bounties in each tournament, so you can boost your bankroll even if you don't make the money.