Inside Gaming: Genting Gets Aggressive in Miami and MGM Moves into Louisiana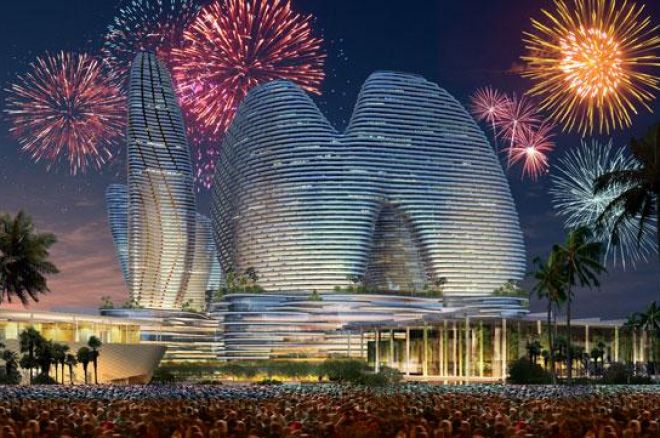 This week, Inside Gaming takes another look at Genting's game-changing plans for Miami and Colin Au's mission to get Florida's legislature on board. MGM is looking for new U.S. markets, too, and going through Louisiana to capture Texas.
Genting Projects $4 to $6 Billion Gaming Market for Miami, Could Be Very Expensive for Las Vegas
Genting is determined to break into the U.S. market with a jaw-dropping mega-resort in Miami, and Colin Au, President of Genting Americas, is turning up the heat on Florida legislators to make it happen. He first has to convince the state legislature to pass a bill legalizing Vegas-style resort-casinos, then to grant the Miami-Dade license to Genting instead of the Las Vegas Sands.
Au says he's on a mission to meet with all 180 of the state's legislatures and will lobby as long as it takes to get what it wants. "I'm stationed here," he said last week. Rep. Erik Fresen and Sen. Ellyn Bogdanoff were expected to introduce a bill on Monday providing for the creation of the Florida Gaming Commission and empowering the commission to award three casino licenses in Southern Florida. But the bill was delayed again. Fresen said the bill drafters were "dotting every 'i,' and crossing every 't,' and making sure all statutory references are correct."
Au is confident that he will win over the legislature. He believes in the power, and the impressive scale, of his argument and doesn't bother sugar coating what he's selling. "At the end of the day we are a sin industry," he said. "The most important thing is to make the economic development benefits far outweigh anything else."
Au says Genting's proposed project will provide $400 to $600 million in annual tax revenue and will create 100,000 permanent jobs. Under the bill expected any day now, Florida casinos would face a 10 percent tax rate, higher that the 6.75 percent rate paid by Las Vegas properties but significantly lower than the 35 percent currently paid by Florida's racinos. Au is telling legislators that he thinks a $4 to $6 billion gaming market is achievable for the region, drawing largely from international tourists and stealing $1 to $2 billion of Las Vegas' annual revenue. He even says Genting is "prepared to bankroll and subsidize some of the flights" if necessary in order to get nonstop flights from Asia to Miami.
Genting paid $236 million in cash for the Miami Herald building last year and has since acquired the surrounding property to use as the site for its $3.8 billion development. While Genting originally unveiled plans to build 5,000 hotel rooms and a retail and entertainment behemoth with 50 restaurants, the company is backing away from those numbers and trying to calm down existing area restaurants and hotels worried that Genting will put them out of business.
It is an uphill battle to convince Florida to see things his way, but Au isn't going anywhere until it does, or until Sheldon Adelson and the Sands' lobbying team prove they can be even more intractable.
Check out The Miami Herald for much more from their conversation with Au.
MGM Joins Forces with Owner of Louisiana's Final Gaming License
MGM Resorts International formed a partnership with Creative Casinos to develop a 400-room gaming hotel-casino in Lake Charles, Louisiana. Creative Casinos secured the state's 15th and final gaming license for the Mojito Pointe Casino, which they will design and MGM will operate.
Analysts suggest that MGM was looking for a way to target wealthy gaming patrons from Texas. "The relationship provides MGM the opportunity to expand the reach of MGM's brands into an important regional market," said MGM CEO Jim Murren.
Creative Casinos found in MGM the partner it needed with a big bankroll and an equally large Rolodex of customers. Financial terms of the deal were not disclosed. Creative Casinos will retain majority ownership of the project, but MGM will inject much needed funding. "The amount of money is not very material to MGM, but it's very much material for us," said Creative Casinos owner Dan Lee.
The companies hope to break ground on the development by the end of the year and have a target opening day in mid-2013. The casino is expected to host 1,500 slot machines and 50 tables games, and the resort will include 400 hotel rooms and an 18-hole golf course.
Mojito Pointe is located next to Pinnacle Entertainment's L'Auberge du Lac resort. Lee developed that property as Pinnacle's CEO before leaving to run Creative Casinos. Pinnacle and Lee settled a legal dispute over the neighboring locations, but we're not sure they'll be sharing a cup of sugar anytime soon.
The Casino City Times has several analysts' takes on the deal.
Follow PokerNews on Twitter for up-to-the-minute news.
*Photo courtesy of blogs.MiamiNewTimes.com.