The Lederer Files: The Backlog and Black Friday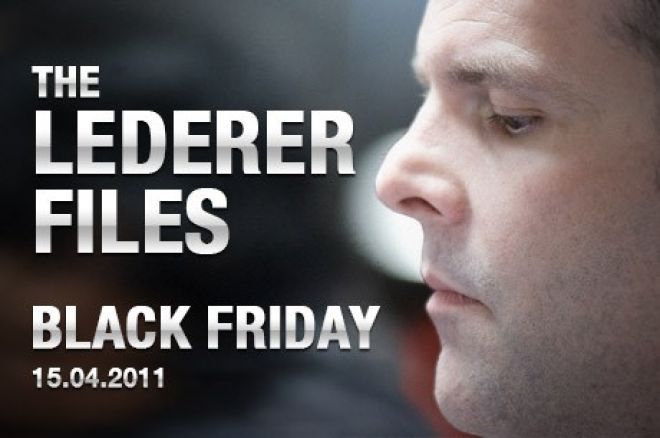 Since April 15, 2011, the poker world has waited anxiously to hear from Howard Lederer about the downfall of Full Tilt Poker. That wait is officially over.
In Part 3 of this exclusive interview series with PokerNews.com, Lederer discusses his initial discovery of a nine-figure backlog resulting from transaction issues with payment processors. Lederer claims he and the board members were left in the dark about the backlog by CEO Ray Bitar.
"Clearly, things got out of hand and people in Dublin were trying to clean up the mess and not tell the board or the members," Lederer said.
According to Lederer, Bitar told him about the backlog on April 7, just eight days before the Department of Justice shut down the three major poker sites, including Full Tilt Poker, in the U.S. Lederer was in Dublin, preparing to board a flight to Dubai, when Bitar broke the news to him and Chris Ferguson. Lederer said he was shocked and upset upon learning the news but still boarded his flight.
"I had no time to wrap my head around it," Lederer said. "I had to fly to the Middle East in the morning. I just couldn't cancel that trip, but I knew that the news Ray had given me was important."
The interview timeline then takes us to April 15, 2011. Lederer explains where he was when he found out about the indictments and seizures issued by the Department of Justice and describes his initial thoughts and concerns about the company's future.
Here is Part 3 of The Lederer Files:
Stay tuned to PokerNews.com for the remainder of the exclusive interview series with Lederer. For news, updates, and more follow PokerNews on Twitter and Facebook
Disclaimer: The thoughts and opinions expressed in this interview are those of the interviewee and do not necessarily reflect those of PokerNews.