Impressions from 2015 NIGA Conference Part II: Are Tribal Casinos Ready for iGaming?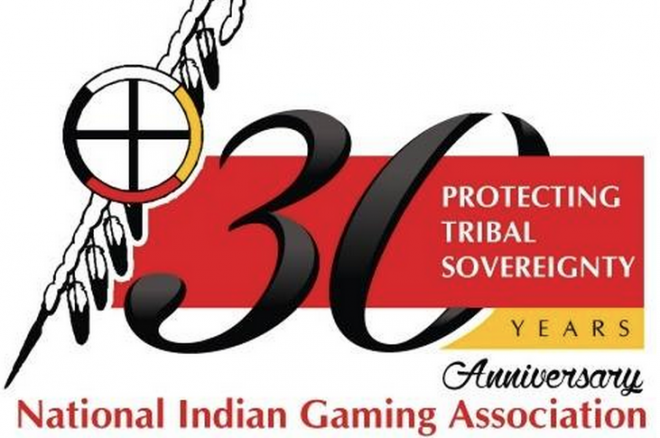 From March 31 to April 2, I had the chance to travel to San Diego for the 30th Annual National Indian Gaming Association (NIGA) Indian Gaming Tradeshow & Convention. The conference attracted more than 5,000 tribal government officials, Native-owned business leaders, and gaming executives and showed just why it's the "largest gathering of tribal leaders and casino industry executives in the country."
While there were panels and booths dedicated to all facets of Indian gaming, one of the major talking points was Internet gaming (iGaming), a hot-button issue in California as tribes continue to debate various online poker bills. I had the opportunity to attend many of the iGaming panels, and I thought it'd be worthwhile to share my thoughts and takeaways from each.
To check out Part I with topics of daily fantasy sports, PokerStars, and iGaming expansion, click here.
Is Your Casino Prepared for iGaming? What Should You Be Doing Today to Get Ready for Online Gaming?
This sessions appealed to casino operators and addressed the questions whether or not a casino should enter the iGaming space, and if they do, what sort of things should they expect. To help answer those questions were Rob Gallo, President Peak Gaming Group; TJ Sharkey, VP of Operations and Business Development Vantiv Gaming Solutions; and Rory Shanahan, Head of Marketing & B2B Social Products Scientific Games.
When it comes to iGaming and tribes, the panelist said there are common concerns such as:
Should they focus on real-money as opposed to social?
Believe the market it too competitive/not enough revenue potential.
Negative results with early social free-to-play sites.
Regulatory concerns.
"The first move is discovery," Gallo stated, encouraging tribal operators to do their due diligence when considering an iGaming operation. The panel then cautioned tribes against potential pitfalls, such as trying to launch by passing the project on to employees with no skills. Knowledgeable professionals were needed for success.
After the session, I caught up with Shanahan, who started his career interning for the World Series of Poker from 2005-06, for a quick Q&A.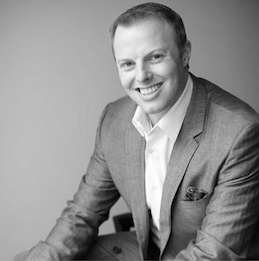 PokerNews: Can you tell us a little bit about your time with the WSOP?
Shanahan: It was quite interesting. That was back when online poker wasn't kyboshed. It was a much more interesting time. I actually started as an intern, so I did a little bit of everything. What I learned quickly was that everybody at the WSOP kind of does a little bit of everything.
Did that experience help lead to what you do today?
Well, that was my first real gaming job. I was an intern and they asked me to come back and run the internship program the following year. At that point I had just graduated college, it was the only industry that I liked and worked in, so I got the bug and never really left the industry after that. I've talked to people in other industries, and ours is by far the most exciting.
Is Scientific Games in the poker space?
We're not currently. I'm trying to remember is any of our acquires are, but currently we're not really operating in that space from a real-money perspective. We do have a social poker product, Dragonplay Poker and Live Hold'em Pro, and they're really popular.
In a previous panel, it was said it may not be worth going into poker because PokerStars controls the market. Do you think that's the case?
There's always room for innovation and creating something that's unique and compelling. In social poker there are a number of operators who didn't exist a few years ago who are very popular, so I think the whole social casino industry, and of course the rapid rise of the mobile gaming industry has shown there are things out there people haven't considered before. There is room for innovation and growth. PokerStars has a great product, it's well known and a very good brand, but that's not to say someone can't come out with something that can exist in the same world as theirs and be successful.
Takeaway: While tribes may be interested in iGaming, many don't even know where to begin. It's not as simple as establishing a website, offering Wi-Fi, and assigning some employees to manage it. On the contrary, it's a complex process that requires research and a sizable budget. Fortunately, there are companies out there able to point tribes in the right direction.
Leveraging Identity Management Tools for Regulatory Compliance and Fraud Prevention in Online Gaming
This panel was all about online companies — be it those in iGaming or other selling age-restricted products like tobacco, firearms, liquors, etc. — getting to "Know Your Customer" (KYC), which is the duel process of player identification and age verification.
The panel feature Frank Pracukowski of Foxwoods Interactive; Kim McCabe, Vice President, AML Services Spectrum Gaming Group; and Kimberly Little Sutherland, Senior Director of Market Planning Identity Management for Lexis Nexis.
"Make it more user friendly, that's the key," Little Sutherland said of the KYC process, which people experience everyday when doing things online such as shopping or banking.
As it applies to iGaming, KYC companies get their data from different sources in order to verify identification. For instance, a security question may ask what model car is registered under your address. Of course keeping that data fresh is imperative – people do switch addresses – which is one of the biggest challenges of KYC companies.
"Not all KYC companies are the same," Pracukowski said while also revealing that Foxwoods Interactive spent a great deal of time researching KYC companies before launching their free-to-play site.
Little Sutherland revealed that Lexis Nexis, which most people may know for their legal database, is heavily involved in the KYC business through their Lexis Nexis Risk division. They even passed certification to monitor iGaming in New Jersey, though they're not working with any gaming companies as of yet.
Little Sutherland went on to say that KYC companies tend to partner with geolocation companies to round out the verification process, which in the future could become much easier. At least on the KYC front, Little Sutherland envisions customers being able to take a picture of their driver's license and have it automatically fill in their profile.
"Make it more user friendly, that's the key," she reiterated.
Pracukowski, who stated the Foxwoods platform hasn't had any instances of underage players getting past safeguards, even believed online KYC was a more secure process than those instituted in land-based casinos.
"It's more secure online, it's less secure in brick-and-mortar. No one thinks about that," Pracukowski concluded.
Takeaway: KYC companies, which are imperative for adhering to regulations, are an often-overlooked part of iGaming, and other everyday companies for that matter. It's a highly details process, and those involved in the business are confident in the technology. They are also confident that Sheldon Adelson's claim that such technology can't stop underage gambling is pure nonsense.
Service Provider's Perspective on Internet Gaming
Is there still a market for iGaming in the U.S.?
That's the question addressed by Jennifer Carleton of Brownstein Hyatt Farber Schreck; Mackenzie Haugh of GLI; and Marcus Yoder of Gamblit Gaming. They shared their thoughts in the future of a state-by-state approach to iGaming, and examined why, in the face of stagnant revenues, iGaming providers are departing Nevada and New Jersey.
Again, the panelist echoed the sentiment that poker-only offering did not yield a lot of potential, but rather full-casino games was the route to go, or to at least prepare for. The panelists stated that the tribes are in a unique position to do this as iGaming is currently unclassified when it comes to most state compacts.
Some tribes are even taking the stance that they can offer iGaming because of when and where a wager occurs. The popular view is a wager is made when a customer clicks their mouse, but a select few tribes believe a wager isn't accepted until it hits their servers on tribal land, therefore making it legal under their current compacts. Controversial for sure, and the panelists seemed interested on how that would pan out in the future.
In the meantime, they cautioned tribes not to enter the iGaming realm without proper preparation. An underestimation of revenue versus cost can be severely damaging, and indeed it's been a mistake many tribes have made in the past. Most properties don't pay proper attention to specifics such as servers, storage, and infrastructure. As the panel pointed out, it's not as simple as establishing a server in the corner of the room.
Rather than offer iGaming off reservation, many tribes are looking into iGaming options on property via on-premise mobile. Basically that means players can either check out mobile devices or use their own to gamble while at the casino. The Oneida Tribe of Wisconsin was one tribe in attendance exploring that very option.
The panelists agreed this was a potential revenue maker, but that the same hurdles exist. It's not as simple as setting up a Wi-Fi connection. For example, tribes may have to establish fenced-off iGaming zones to ensure they adhere to state laws (i.e. in many states gaming can only occur on the casino floor, so you wouldn't want patrons playing up in their hotel room).
Takeaway: When it comes to iGaming, there's more to it than catering to state markets. In fact, many tribes only want to get into iGaming to cater to their patrons within their casino. The infrastructure for such wouldn't be as great as a statewide undertaking, but there are still significant challenges in successfully executing. As the panelist pointed out, it comes down to one simple argument: theoretical versus practical. Right now, most tribes find themselves dabbling in the former.
In the coming months, PokerNews will be speaking with many of the NIGA Conference presenters, so be sure to keep an eye out for future pieces focusing on tribal iGaming.
Get all the latest PokerNews updates on your social media outlets. Follow us on Twitter and find us on both Facebook and Google+!