The Weekly Turbo Special Edition: The Top 10 Stories of 2016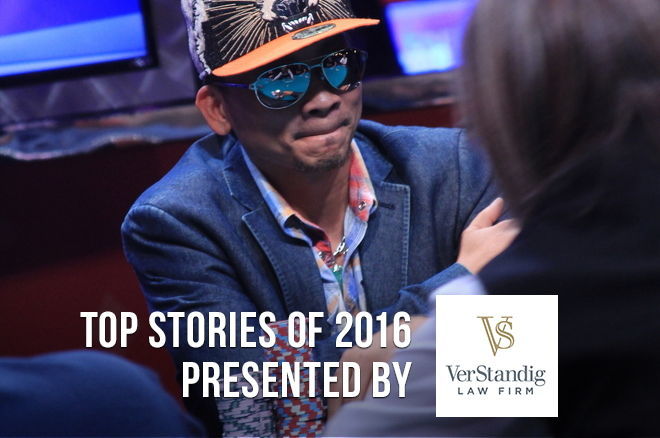 Happy New Year!
Starting Dec. 23, PokerNews started its Top Stories of 2016 segment. Here's how we rated the most interesting, controversial and exciting moments of 2016.
This year's Top Stories are brought to you by the VerStandig Law Firm, LLC. Combining a keen understanding of the gaming world and an equally keen understanding of the law, Mac VerStandig and his colleagues are devoted to fighting on behalf of the poker community and its members.
Top Stories of 2016
1. Qui Nguyen Wins the 2016 World Series of Poker Main Event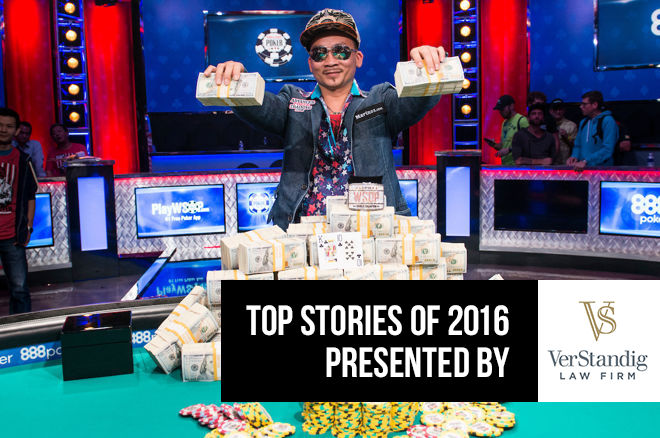 Whatever the future may be for Qui Nguyen, 2016 was his year and he's over $8 million richer for it.
Nguyen made a show out of it, sometimes doing the exact opposite of what the expert commentators predicted. He never backed down or shied away from big bluffs. He did whatever it took and his opponents didn't seem to have an answer. While variance plays a major part in every victory, it's undeniable that Nguyen made things work in his favor. Facing tough competition, he came up with a game plan and it worked.
2. Once-In-a-Lifetime Heater for Fedor Holz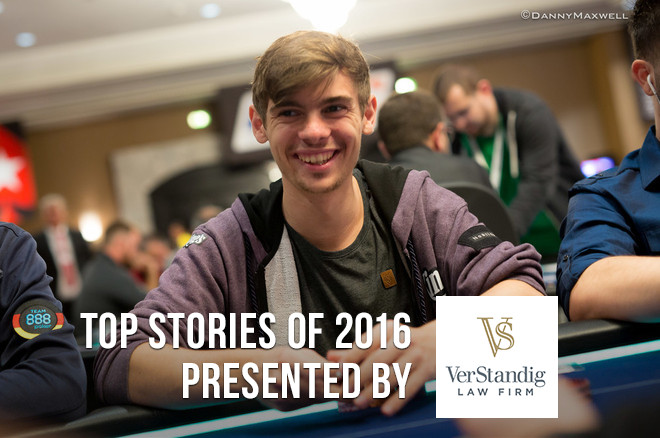 Fedor Holz's heater catapulted him to the top of the Global Poker Index overall rankings where he's been ranked No. 1 since early June, currently riding the longest streak at the top of anyone since the GPI began in 2011.
Holz described the run to PokerNews as 'just insane,' calling it 'a once-in-a-lifetime heater.' But if the heater was only going to happen once, well, it was going to continue for a while longer.
3. The Mercier Bracelet Bets That Shook the Poker World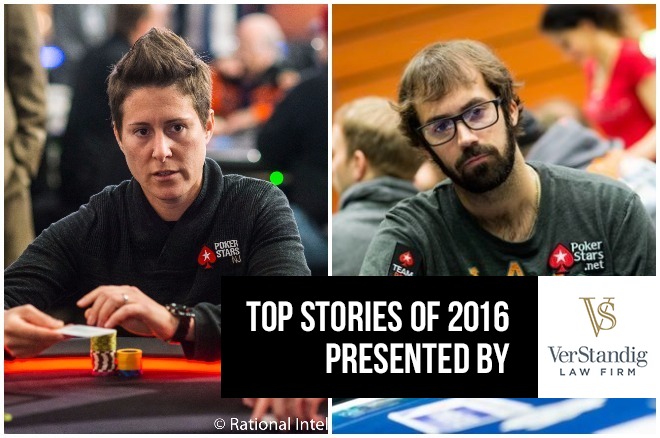 Jason Mercier[/PLAYER] was the talk of the WSOP this summer after creating a stir with Vanessa Selbst in a supposedly drunken bracelet bet.
Mercier's first win, the 2-7 draw lowball, brought him to four WSOP bracelets. He stood at the top of Florida state's all-time money list with $16.7 million in career live tournament earnings, not to mention untold hundreds of thousands in bracelet-bet wins.
4. Big Changes at PokerStars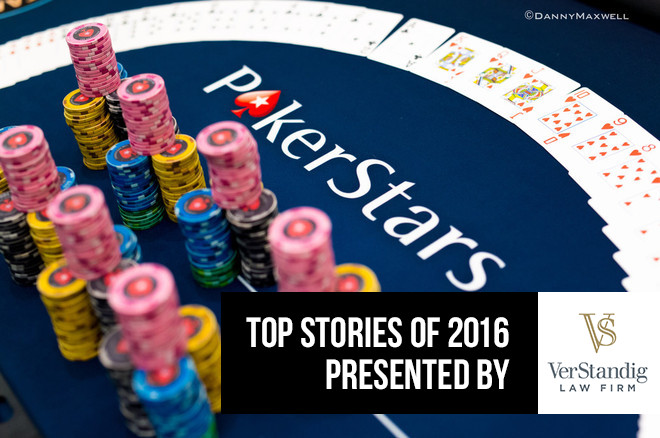 Major changes continue to happen at PokerStars during 2016.
Over the past 12 months, PokerStars has been in the headlines seemingly every week, from its liquidity merge with Full Tilt, the scrapping of the popular European Poker Tour, its entrance into the U.S. market and the spotlight being placed on former director of parent company David Baazov for all the wrong reasons.
5. William Kassouf Dominates ESPN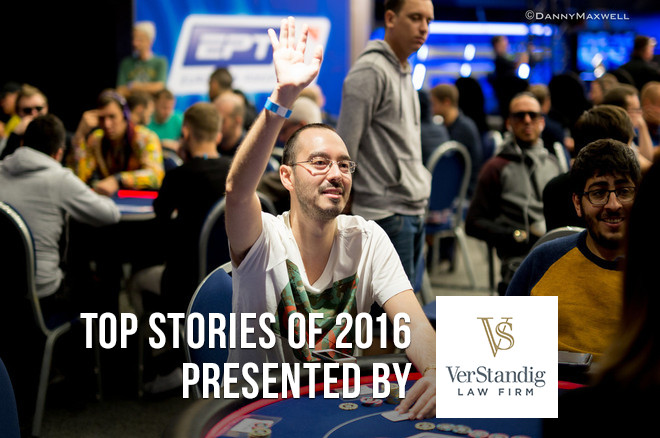 William Kassouf dominated ESPN back in July during the World Series of Poker. He was most recognized for his speech play and called out by many, but the most biting scenes involved Stacy Matuson and Griffin Benger.
Whatever the strategy Kassouf believed himself to be employing, he took his 15 minutes of fame in stride, all the way to his last hand in the World Series of Poker Main Event.
6. Prop Bets Grab Headlines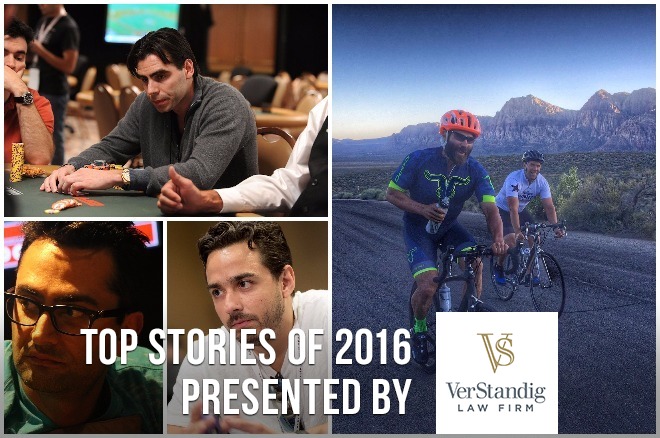 Prop bets are always a source of entertainment for poker players and fans and 2016 saw some serious challenges laid forth in the poker world.
Action on the fight abounded between fellow poker players to the point where it may have surpassed the actual dollars on the line between the two combatants. What actually happened when the two stepped into the cage was a mauling, courtesy of the meaty fists of the larger man.
7. Chris Ferguson and Howard Lederer Return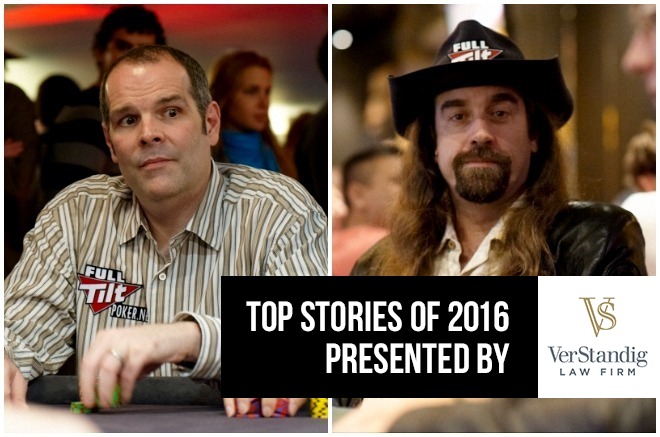 Every year at the World Series of Poker, you can bet your bottom dollar that there will be a notable absentee from the star-studded fields. This year, 2016, Phil Ivey was arguably the biggest star missing from the action, but Ivey's decision to skip the WSOP was overshadowed by the return of two of poker's most hated players Howard Lederer and Chris "Jesus" Ferguson.
Until this summer, sightings of Ferguson in the poker world were nonexistent. There were only a few occasions where Lederer has been seen playing high stakes cash games in Las Vegas.
8. Online Gaming Marketplace Consolidates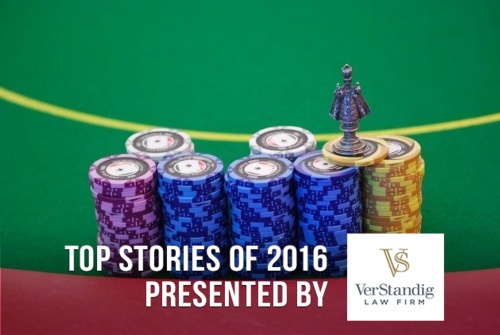 With the merger of many companies and the closing of others, the online gaming marketplace consolidated in 2016.
Just following the completion of the merger, news circulated that GVC Holdings was discussing a £3.2 billion ($3.9 billion) reverse takeover of Ladbrokes Coral, which amounted to a 30 percent premium on the stock. While talks fell apart in the middle of December 2016, this may lead the industry to believe that further consolidation of the gaming industry is possible in 2017.
9. GPL Holds Season 1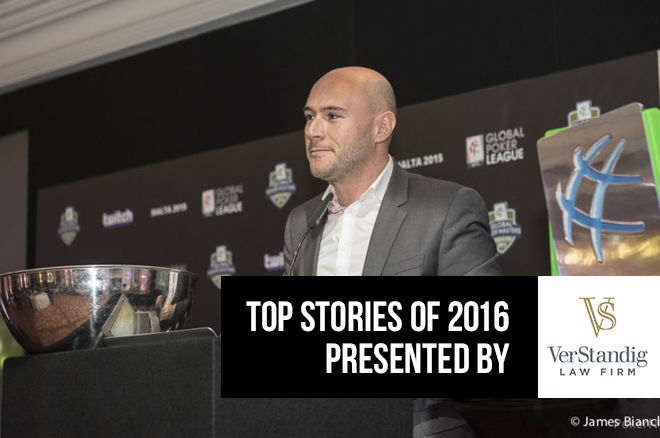 Alex Dreyfus and his brainchild, the Global Poker League, held its first season in 2016. There were some hits and misses along the way.
When the GPL was initially announced, many were understandably skeptical. After all, team-based poker has been tried before and has never really caught on. That makes sense; after all, poker is an inherently individualistic game. Furthermore, poker players and industry experts have seen countless "unconventional" ideas come and go as people try to innovate in an industry that's often resistant to change.
10. Big One For One Drop Open to Recs Only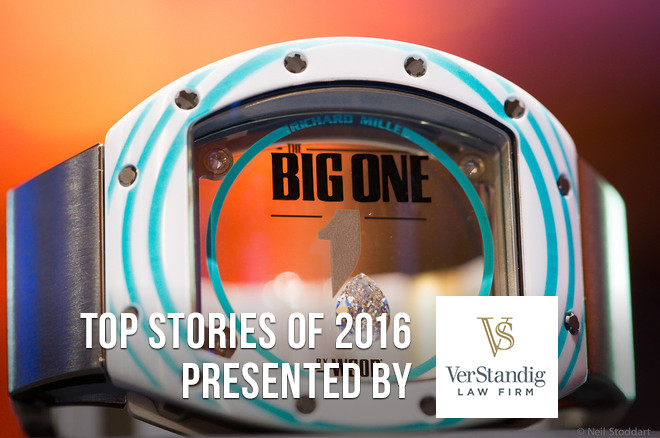 This year, The Monte-Carlo One Drop Extravaganza came back with a €1,000,000-buy-in and a new rule, recreational players only, creating a stir in the professional poker community.
We're very happy about [the turnout for $111,111 High Roller] and that a lot of pros have shown support for One Drop. We don't think anyone is really upset or feeling disrespected. Clearly not since they are still supporting One Drop and this event. The professional poker playing community has always been a great community. I know a lot of the pros personally and I know they understand our charitable objective and they support that.
The VerStandig Law Firm, LLC represents poker professionals, sports bettors and advantage players across the United States. The firm assists clients in connection with legal issues including personal LLC formation and operation, tax planning that focuses on gaming deductions and exemptions, casino disputes, and personal matters spanning from divorce to criminal dust-ups.
Finding a trustworthy room to play online poker can be a monumental burden. That's all the more true if you're just looking for a place to play poker for free. We've listed five of the best play-money poker sites to enjoy and help hone your skills.