Players on the Move: The Adjuster, The Action Man and The Gamer
Success on the felt comes from late nights, well-timed moves and steely determination. PokerNews looks at some of the players who have commanded the spotlight in recent months – from a breakthrough win or an upward swing to a major accomplishment or a nice comeback. These are some players who are on the move…and hoping to keep it that way.
THE ADJUSTER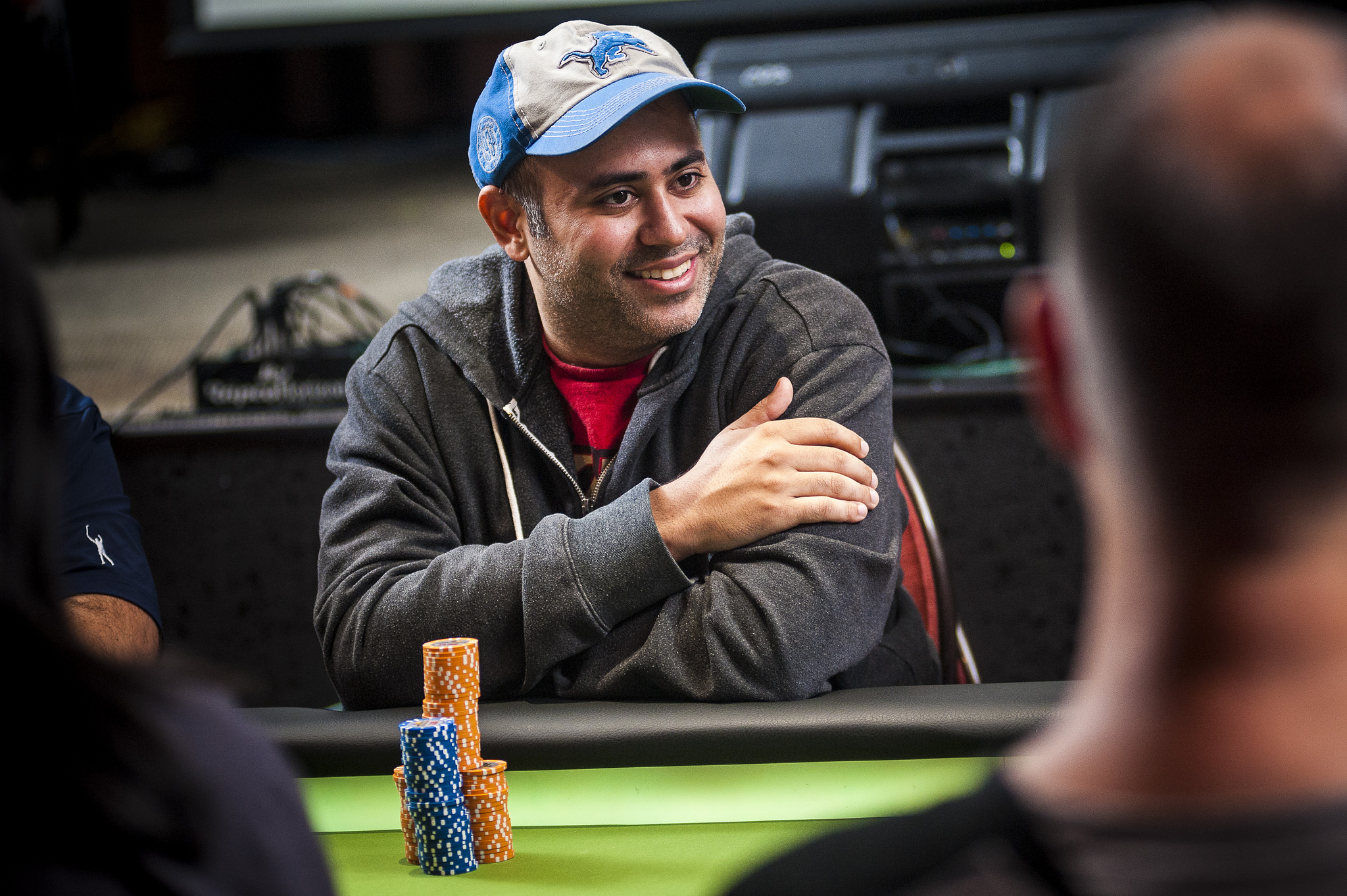 Name: Balram Bhandari
Age: 36
Occupation: Day trader and hospital staffing business
Hometown: Sarnia, Ontario/Grosse Ile, Michigan
Current location: Scottsdale, Arizona
Twitter: @BaliBalramGHS
Balram Bhandari knows big adjustments – in life and at the poker table. The WPTDeepstacks Player of the Year, with two runner-up finishes on the tour and more than $189,000 in winnings since September, has seen a lifetime of big changes and making adjustments to further his tournament progress has become a critical skill.
From poker player to stocks trader to business owner, Bhandari is a busy man. Born in Ontario, Canada, his family moved to Michigan when he was 8 years old where they lived on an island of 11,000 on the Detroit River. At 16, the Bhandaris underwent another upheaval, moving to Malaysia.
"My dad's an engineer and he got a promotion and next thing you know I come home one day from playing golf and my dad's like, 'We're going to Malaysia,'" he said. "And I'm like, 'Where's that at? In Ohio?' I didn't know where in the hell that was."
"I had so much money I didn't know what to do with it."
The family was off to the other side of the world, and along with a major cultural shift, there were no English-speaking schools where he lived. Bhandari faced another adjustment; he and his younger brother had to commute an hour and a half to Singapore for school each morning and afternoon.
"It was pretty cool, a different experience," he said.
At 18, Bhandari returned to Canada to study biology and statistics at the University of Western Ontario and was admitted to dental school three years later. Well on his way to becoming a dentist, Bhandari discovered online poker.
"Unfortunately I never finished dental school, but I made a bunch of money playing online poker," he said. "I had so much money I didn't know what to do with it."
By 24, Bhandari had made about a quarter of a million dollars at the virtual tables. Not one to focus solely on one thing, he discovered day trading and began heavily studying the stock market, a new source of revenue. He paid off two years of dental school and ditched school for cards.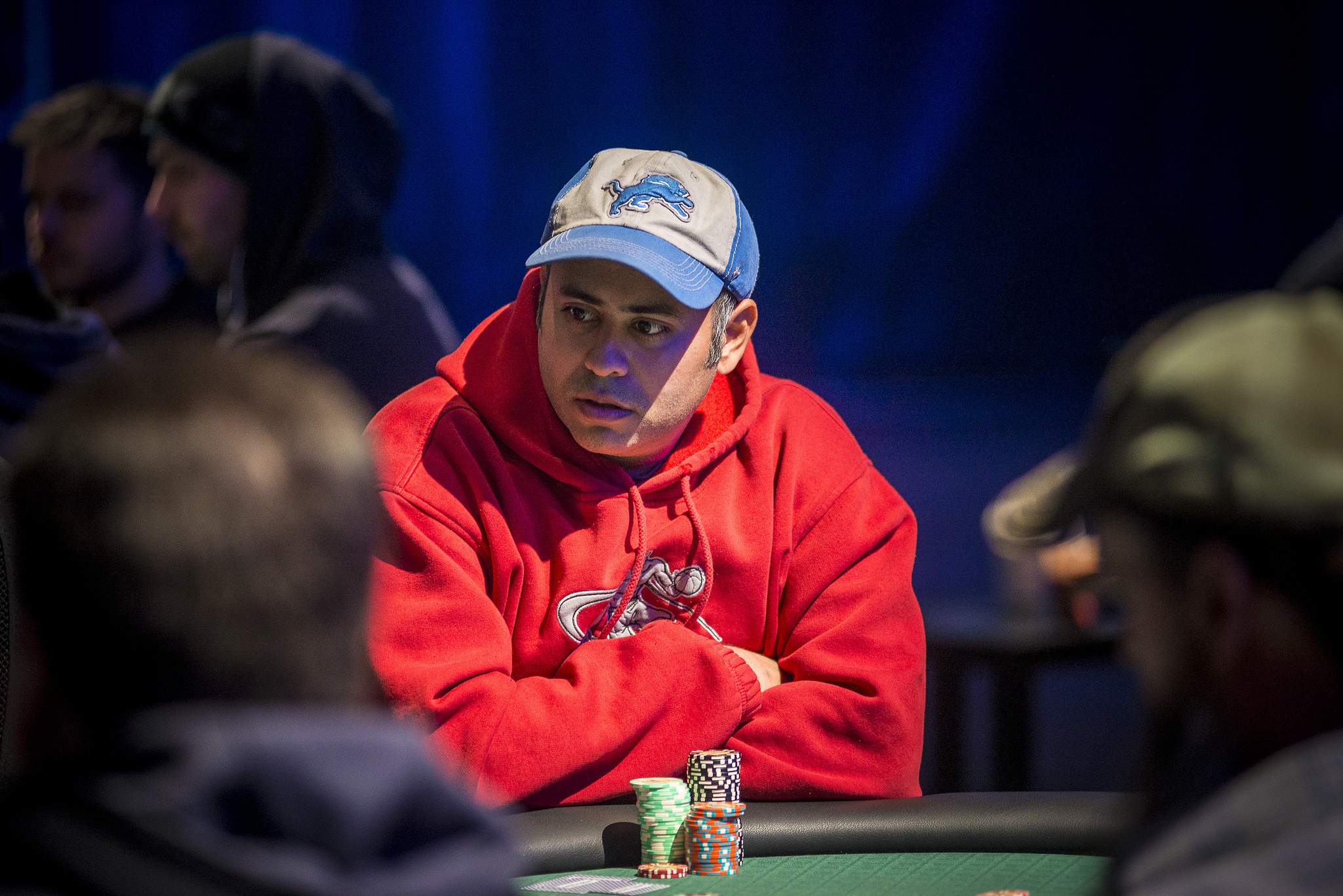 Bhandari's parents weren't big on the news. As a family of East Indian culture, education is important and he comes from a family of doctors and engineers. The idea of a dental school dropout heading off to make money playing poker did not sit well. But Bhandari was undeterred. He headed to Vegas and jumped in online and live cash games. His day trading also picked up and he's continued that for the last 10 years.
About two years ago, he added business owner to his growing resume. When his brother, a physician, commented that he felt he wasn't getting paid enough for his experience, Bhandari began researching the field and discovered how much overhead hospitals were charging for traveling doctors. He felt he could do better.
"We've been at it for two years and are profitable. We have about 36 doctors working for us."
"We started a company up, Global Hospitalist Solutions," he said. "We've been at it for two years and are profitable. We have about 36 doctors working for us. Mainly we look for understaffed areas and we find doctors that want to work there and pay them accordingly and then get contracts from the hospitals and they pay us."
Poker has become a part-time occupation. He runs the company by day and trades stocks.
Early in his career, Bhandari saw some success on the tournament scene, but took a hiatus because of his love for cash games. He got back into tournaments in 2015 and quickly scored several cashes including an eighth-place finish in August at the $1,100 Arizona State Poker Championship at the Talking Stick Casino for $41,525.
He followed that up in September with a runner-up finish at the WPTDeepstacks $1,100 Main Event at the Casino Del Sol in Tucson, Arizona, for $35,346.
As part of a chop, he gave the winner $1,000 extra for the $3,000 tour package. He believes he found an edge in smaller buy in tournaments, and in November again finished runner-up at the WPTD Tour Championship at Grey Eagle Casino in Calgary, Canada, for $147,611. In February, he added a 20th-place cash at the WPTD Big Stax 1500 at the Parx Casino.
"Poker is something that I'll always enjoy," Bhandari said. "In cash games, I've played so long, I know how to play a full ring game. I know what's going on. In tournaments, there are so many different variables, it's almost like learning a new trade. I've always been good at learning stuff, but this is something that I'm more excited and hungry to learn about. I've been fortunate to have the success that I've had."
"This is something that I'm more excited and hungry to learn about. I've been fortunate to have the success that I've had."
Away from the tables, Bhandari enjoys playing golf and basketball. He's working on fitness so he has more stamina at the tables.
Bhandari plans to play even more tournaments this year with the $20,000 he was awarded to play in Deepstacks events. He loves the deep tournament structure of the WPTD, and is looking for that first big win now rather than another runner-up. He's also planning to play a few WSOP events this summer.
"I feel confident," he said. "And confidence is a big thing poker. I definitely have some confidence with the success that I've had and it's growing. With every tournament, I feel like I just get better and better."
THE ACTION MAN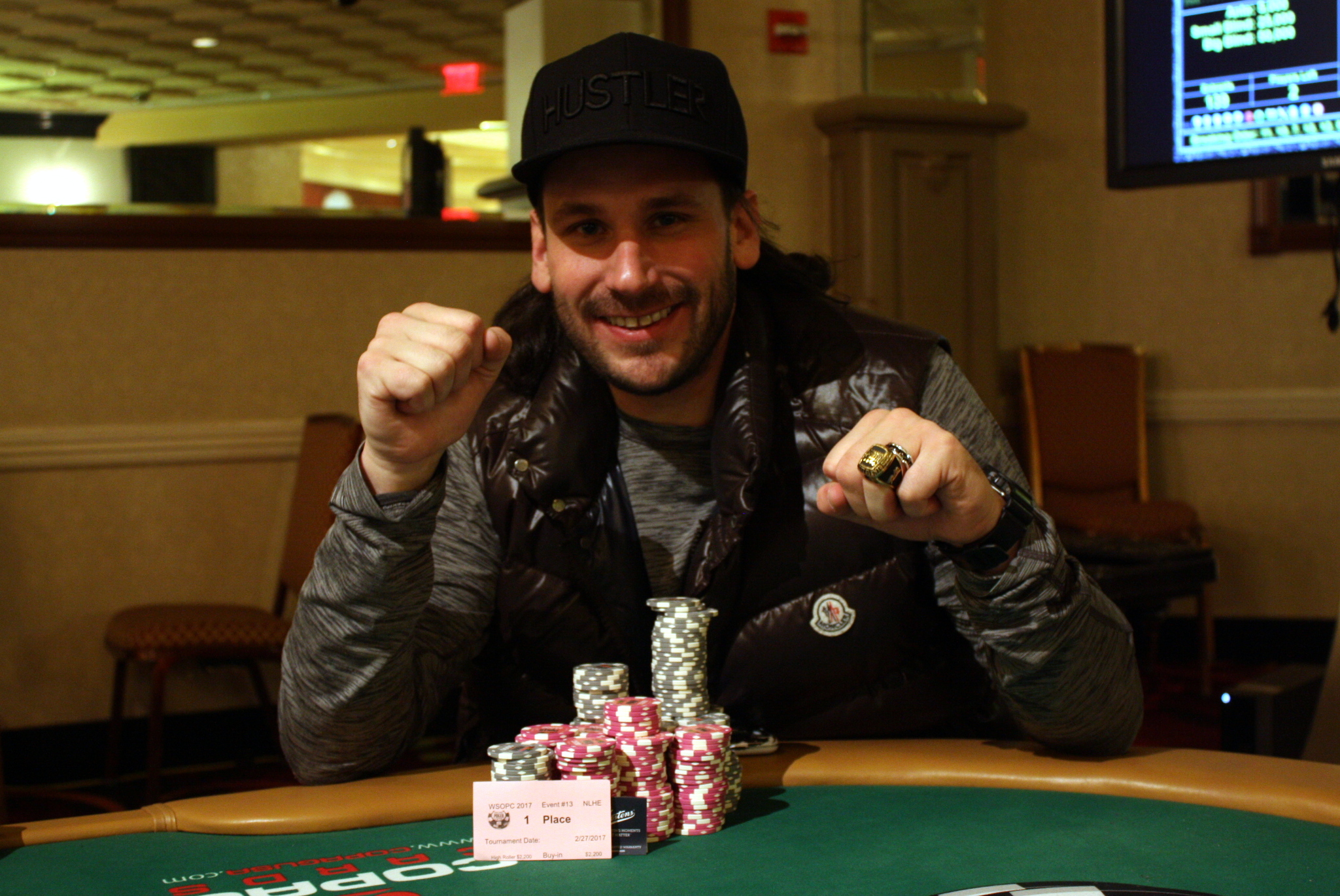 Name: Brandon Wittmeyer
Age: 32
Occupation: Professional gambler
Hometown: Chicago, Illinois
Current location: Las Vegas, Nevada
Twitter: @brandonrichard1
Brandon Wittmeyer has always craved action, whether organizing fantasy football leagues in junior high or playing poker in the garage with friends during high school. And as the lunch ladies served up sloppy Joes and french fries, he dealt poker right in the school cafeteria.
"Since we couldn't stay up too late on school nights, I decided to just bring a deck of cards to school," he said. "We then started playing in between classes in the hall. This led me to missing class because I would stay in the lunchroom for all three lunch periods dealing cards. My teachers weren't so happy, but the players who played with me sure were."
"Since we couldn't stay up too late on school nights, I decided to just bring a deck of cards to school."
Growing up, Wittmeyer was more interested in poker and socializing than schoolwork. He enjoyed playing sports and interacting with friends, which he believes helped him understand people better.
"I wasn't the smartest guy when it came to books," Wittmeyer said.
Unless they were poker books, of course. Wittmeyer spent hours at the table working on strategies and philosophies he absorbed from reading, discussing and watching the game on TV. Since hitting the tournament trail in the late 2000s, Wittmeyer had several nice five-figure cashes after a nice win in a $550 event at Minnesota's Canterbury Card Club in 2007 for $17,483.
The last two years, however, have been a real breakthrough for this all-around gambler, capped with a February win in the $2,200 High Roller event at the WSOP Circuit stop at the Las Vegas Rio for $77,840. In March 2016, Wittmeyer took ninth at the WSOP-C Bally's $1,675 Main Event for $31,904 after crushing the 2015 WSOP in Vegas, winning a bracelet in the $1,500 No Limit Hold'em DraftKings 50/50 for $200,618 and third in a $2,500 No Limit Hold'em event for $215,964.
The scores have come as Wittmeyer has focused on a more healthy lifestyle. Being conscious of choices is a major part of his everyday life, he said, which for poker players is not always easy. For Wittmeyer, improving his gameplay itself goes hand in hand with the mental aspects of poker.
"I like putting an idea in my head and seeing if it can come to fruition," he said. "Goal setting in anything you do is helpful and then using your mind and wanting power to achieve that thing. It's so easy to burn out in the business. Being active outside of gambling helps maintain balance. That's helped me along the way."
Wittmeyer moved to Sin City, not because of poker, but to legally bet on sports. He spends about 80 percent of his time on sports wagering and 20 percent on poker – but not always with the same level of success.
"Let's just say poker has been much kinder to me the last few years than sports."
"Let's just say poker has been much kinder to me the last few years than sports," Wittmeyer said. "I've lost quite a bit betting it seems the last few years. In general, I love the Vegas atmosphere and Steve Wynn's casinos are my favorite place to frequent."
The sportsbook may not have been a positive over the last few years, but the poker room certainly has. With plans to play more tournaments, Wittmeyer set a goal to win a WPT title after winning his WSOP bracelet and also wants to notch a seven-figure score, maybe even a triple crown with an EPT title one day.
He is taking it one event at a time. With the huge run this old-school style gambler is on, don't count it out.
"I just love the gambler in us all," he said. "In Las Vegas, you meet many interesting people. I've tried to infer many strategies, mostly in poker and sports betting, off the people I've met along the way. Some things worked well and some went terribly wrong. Find out what you're good at and, most importantly, what may be destructive and bad for you and stay away from those things. Try to know a little about yourself. Good luck!"
THE GAMER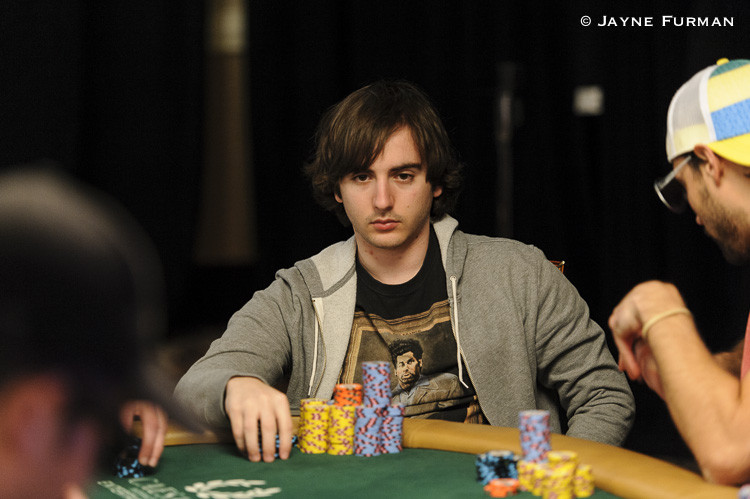 Name: Daniel Strelitz
Age: 27
Occupation: Poker player
Hometown: Torrance, California
Current location: Orange, California
Twitter: @dDeoxyribo
Daniel Strelitz accomplished a few things in late February of which many poker players can only dream. A World Poker Tour title? Check. Name added to the WPT Champions Trophy? Check. A $1 million score? Check. Oh, and it was the first major career win for this young rounder. Strelitz had been seeking a breakthrough after numerous deep runs and final tables. Mission accomplished.
The $10,000 Los Angeles Poker Classic was a sweet run for this pro with $2.66 million in tournament winnings. In the end, Strelitz would take home the Remington Trophy from the Commerce Casino and just over $1 million.
"I basically had the chip lead or was near the chip lead since the middle of Day 1."
"There weren't really any big moments that stood out through the tournament," he said. "I basically had the chip lead or was near the chip lead since the middle of Day 1."
Strelitz hopes the win is a turning point with more to follow. While this may be his first major victory, he's no stranger to tournament success. In August, he took fifth in the Seminole Hard Rock Poker Open $25,000 High Roller event for $147,000.
In June, a dream of a bracelet was almost realized when he finished runner-up in the $5,000 No Limit Hold'em event for $338,774 and also took ninth in a $1,500 No Limit Hold'em Six-Handed event for $29,905. His numerous five-and-six-figure cashes date back to 2011.
Some of his favorite places to play are Playground Poker near Montreal and the Seminole Hard Rock in Hollywood, Florida. His favorite thing about poker is that anyone can win, but at the same time, you can always study and improve.
"Plus, going pro lets you be your own boss which gives me the freedom I love," he added.
That freedom and self-reliance is perfect for Strelitz, who describes himself as a natural introvert growing up. He started playing poker in $5 and $10 sit & go tournaments with friends in high school. Strelitz and his friend Brian Yoon became deeply involved in the game and both became poker pros. Combined, the friends have more than almost $6 million in tournament winnings.
This year, Strelitz plans to hit many of the big stops including the WPT event at the Hard Rock, the PokerStars SCOOP in Vancouver, then a full WSOP schedule, and some traveling and grinding cash games at home later in the year. The young poker phenom is constantly trying to improve, but believes he could do even more.
"I definitely think I don't study as much as I should," he said. "To study I talk to friends, watch videos and run simulations. As for my success, I've been on the better side of variance for the longest time. I also think maintaining friendships with some excellent poker players has been critical in my success. I've never gone broke and never been backed, which I'm proud of."
As a youngster, Strelitz spent hours and hours playing video games and still plays a lot. Gaming has lent itself to the grind of online poker.
"I've been on the better side of variance for the longest time."
"I play a ton of different games, mainly on the computer as opposed to consoles," he said. "They don't really help with strategy, but they make me comfortable being competitive and sitting and paying attention to one thing for hours at a time."
Married for almost a year, Strelitz doesn't see married life as a big challenge for a professional poker player. His wife loves to travel and sometimes hits the road with him, even visiting a few times during the WSOP.
"I feel like we found a good balance in terms of travel," Strelitz said. "She doesn't know much about poker which I also like. It keeps our worlds separate enough and lowers my stress."
As for his recent winnings, Strelitz's only plans are to fix up his backyard grill and barbecue area. With those winnings, no doubt he'll be grilling some very nice steaks. Filet mignon, anyone?
Everybody needs an account at one of these online poker rooms! They're the biggest, the best, and we get you the best poker bonuses. Check out our online poker section for details on all the online poker rooms around.