Players on the Move: The Cajun Cardsharp, The Crusher, and The Aggressor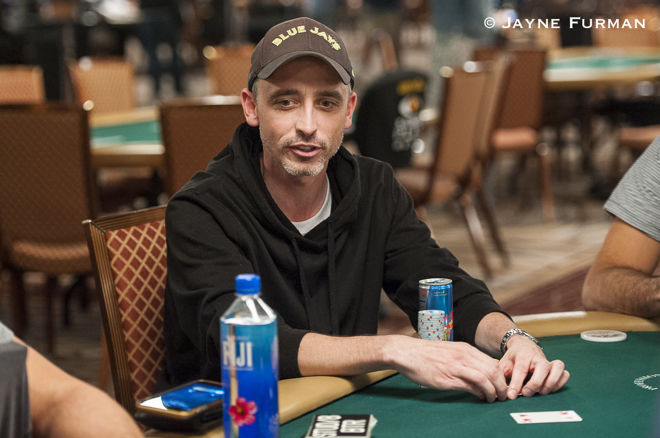 The World Series of Poker is underway and thousands of players have converged on the Rio to take a shot at poker glory – and hopefully take home a little cash. With the swings that come with poker, playing consistently sharp is not easy. Here are a few players who have been on a recent upswing or scored a few nice finishes – and have plans to make a mark at the biggest event in poker. It's the latest in PokerNews' Players on the Move series – WSOP edition.
The Crusher
Name: Thomas Taylor
Age: 35
Occupation: Poker professional
Hometown/living now: Medicine Hat, Alberta, Canada
Away from the poker table, Thomas Taylor (pictured above) excels on the golf course. He's no duffer like you might see on Twitter – an average poker player out on the fairway just out for a good time. Taylor grew up playing the game and currently has a 2-handicap.
"I've actually lost it a bit over the last couple years," he adds.
In 2012, Taylor advanced to the second day of a PokerStars SCOOP event. The next morning, he headed out to the golf course to relax a bit and shot even par – pretty impressive. He then capped it off by chopping the SCOOP final table with a few other players – crushing at both his passions.
"It was a good day," he says. "I think we chopped it up for $60,000 or $70,000 each."
Poker has been good to Taylor and his game has definitely been on the rise. In the last several months, he put together a string of nice wins and final tables he hopes continues into this summer.
In tournaments in Canada alone since February, Taylor has five final table appearances including a win in a $500 No Limit Hold'em event at the Station Poker Classic in Regina, Saskatchewan, for $16,923. He added a runner-up finish in the $1,100 Spring Super Stack in Calgary for $15,828. In January, he scored a couple wins and a fourth place at the PokerStars Championship Bahamas for a total of more than $16,000.
At last year's WSOP, he cashed 10 times and then closed out the summer with a win in the Summer Super Stack in Calgary for $61,648. He now has live tournament winnings of $626,337 and already started out this summer with a cash in Colossus III, finishing 596th for $3,516.
Taylor got into poker with friends growing up as just as a hobby. Now his regular game is at Calgary's Grey Eagle Casino. What's his schedule like? At the WSOP and other major events, he plays almost everyday and then heads to his usual cash games in between events with a couple weeks off in the summer. Dividing his time 50/50 between tournaments and cash games, Taylor travels the poker road to tournament stops with fellow Canadian pro Mike Leah. Taylor works on his games by bouncing ideas off of Leah and other friends.
"We've been friends since before I started playing, we used to work together," he says. "He's one of the better players … and that's good for me basically."
When not on the road, Taylor's regular cash game in Calgary is $1//$2/$5 pot limit Omaha. For the WSOP, he plans to play a full slate of tournaments and is looking for that first bracelet.
"I'm probably not going to play too many of the bigger buy-ins unless I hit something big, then I will," he says. "I'm probably going to end up playing like 40 events."
And if he takes a day off to hit the links, Taylor might not to be the guy you to bet on that next hole.
The Cajun Cardsharp
Name: Caufman Talley
Age: 27
Occupation: Self-employed
Hometown: Lafayette La., New Orleans
Twitter: @coldcutcauf
New Orleans – home to Cajun culture, great food, and the sights and sounds of Bourbon Street. And it's also home to a thriving poker scene according Caufman Talley, who's had a nice few months playing in his hometown, pocketing a WSOP-Circuit ring and more than $157,000 in winnings. Winning in the Big Easy is especially important to this young rounder.
"The poker scene is really fun in New Orleans with a lot of cool, down to earth people and tourists there to have fun," he says. "I used to play a lot of home games in Lafayette. Louisiana has a huge home game scene, everybody loves poker in Louisiana."
In May, Talley had a big week at the WSOP-C event at Harrahs. He earned his fifth championship ring in a $365 No Limit Hold'em event for $53,928 and a week later finished third in the $1,675 Main Event for $103,353. In September, he notched a fourth-place finish in the WSOP-C Biloxi Main Event for $42,264, followed by a third-place finish in a $1,125 No Limit Hold'em event for $18,613.
While Talley has had some nice scores in recent months, he doesn't play full-time and is a partner in several businesses.
"I don't play much poker throughout the year," he says. "I really like to enjoy life and hate sitting in a chair all day. I love traveling and pretty much hanging out with my people in New Orleans and I love New Orleans culture in general. I also love food, wine, business and sports."
However, heading to Vegas each summer for the WSOP has become routine. He's played every year since turning 21 and has $215,235 in series cashes. His best came last year when he took 62nd in the Main Event for $116,963. So far this summer, he's had two cashes, finishing 72nd in Colossus III for $10,687 and 79th in the $333 online tournament for $1,280.
Talley learned to play at a young age from his father, then moving into playing with friends growing up. As he got older, he began winning online with the help of his friend Blake Barousse's guidance. With more than $454,000 in tournament winnings, he's proven to be a good mentor.
"My friend Blake was crushing at the time and he took me from being really bad to beating poker," Talley says. "I definitely credit a lot of my success to him."
Growing up, Talley was an only child and his parents divorced when he was young. He split time between his mother and father, and admits he rolled with a crew that wasn't always the best, adding: "But we had a lot of fun!" By the time, he reached high school Talley didn't participate much in school activities and had no plans of going to college. Poker seemed like a nice fit for a young man looking for something at which he could excel. Despite gaining some success, it wasn't easy. Talley is dyslexic and playing cards proved to be a challenge.
"It's harder for me to text, write, and use proper grammar and spelling," he says. "Also, it makes me a really slow reader. The big effect it has on me in poker is trying to count other people's chip stacks live."
In poker, he's been able to overcome some of those struggles and says the game "definitely saved me from the mediocrity of taking over a family business or working a 9-to-5." This Louisianan is closing in on $900,000 in tournament winnings. The fun-loving card shark works on improving his game by talking with friends and is adamant in noting the impact his friends' in his beloved hometown had on his achievements.
"I credit my recent success to a good mindset and all of my amazing friends back home in New Orleans."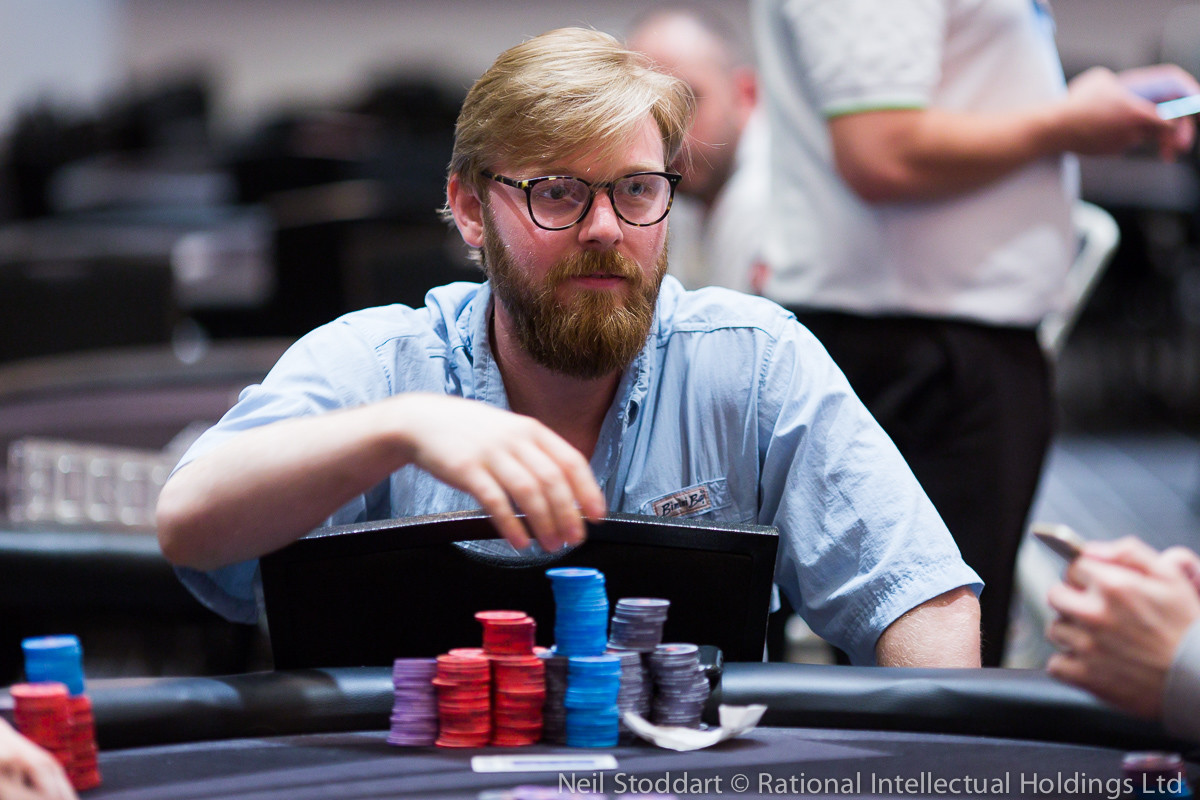 The Aggressor
Name: Jason Ramos
Age: 36
Occupation: Sales collections, now poker
Hometown: Glen Ellyn, Ill.
Living Now: Carol Stream, Ill.
For a married father of three, taking the leap to poker full-time is not an easy decision. Jason Ramos began playing poker as a hobby, cashing in smaller tournaments here and there. But in recent years, Ramos steadily worked his way up from smaller buy-in tournaments to major wins.
In January, he won the $1,100 Mid-States Poker Tour Main Event for $108,120. Prior to that, he notched his first major win in October and a WSOP-C ring in Hammond, Ill., for $97,016. When not in tournaments, Ramos was a regular $5/$10 cash game player. But leaving work for playing full-time was still not in the cards.
Then his wife became sick and everything changed.
After 10 years of working in the sales collections business, in January he was forced to take a leave of absence when his wife was diagnosed with a serious gall bladder issue. It was a stressful time. They have three kids at home (he has two others as well) and Ramos looked after them while his wife recovered.
After the recovery, he decided to spend more time at the felt.
"It kind of worked out because I was actually thinking of taking a leave, but I didn't have the balls to do it, so to speak, because we have three little girls at home," he says. "When she got better, I decided it was a perfect opportunity, and I started playing more and that's when I got my second big score in March. I didn't return back to work work."
"Poker's gotten me to where I'm at today."
Growing up, Ramos was into soccer, basketball, and baseball. On the soccer pitch, he excelled, playing on clubs and varsity in high school. Away from the table, his family is No. 1 in his life. Ramos has a total of five children ranging in ages from 1 to 17. In his late teens, Ramos lived a bit of a party lifestyle, he admits, complete with fake ID and lots of clubbing. He credits poker with helping stabilize his life to focus on what's important.
"Around age 17, I kind of went down a dark path for a little while, made some poor choices," he says. "But I got out of that. Now it's all about family and we're buying a house right now. Poker's gotten me to where I'm at today."
About a decade ago, Ramos's brother invited him to a house game and showed him the basic rules and structure of poker.
"I always played card games with friends growing up, but I never got into poker," he says. "I'm a late bloomer, but from the moment I sat down I was hooked. I loved it so much I started venturing to the casinos to play. I've only really been playing more aggressively the past five years."
Small tournaments and charity games followed and he slowly began raising his stakes. In 2013, Ramos had his first big payday by winning the Hollywood Poker Open in Aurora, Ill., for $50,000 and began playing more the last three years.
This summer he takes his shot at the WSOP.
"The past year, my game's really taken off," he says. "This is my first time in Vegas for the WSOP. I'm really excited about. It's a dream come true."
It's been a long poker journey for Ramos and so far things have gone well. He's in Vegas until June 24 to play the Millionaire Maker (June 10), the Marathon (June 12), a $1,500 event, and also has several events in mind at the Venetian, the Wynn, and Planet Hollywood. He has plans to play about 20 events and returns in July for the Main Event.
As Ramos plays more tournaments, mentally analyzes his overall play and how he could have played differently. Back at home, he writes down hands and how they played out to look at alternate courses of action. At the table, he's aggressive and one of his earlier weaknesses was not knowing when "to take my foot off the gas pedal."
Battling and bluffing at the WSOP is a big opportunity for this Illinois rounder, something he's relished for a long time. He recalls a distinct moment: "I remember literally sitting at work watching the live updates and what's going on at the WSOP and thought, 'I don't even want to be here. I'm here at an 8-to-5 job. It's summertime and it's hot outside, and everyone's out in Vegas playing poker.' I'm finally here and I'm at a loss for words. I'm so excited."
Everybody needs an account at one of these online poker rooms! They're the biggest, the best, and we get you the best poker bonuses. Check out our online poker section for details on all the online poker rooms around.