Players on the Move: The Gamer, The Cook, & The Traveler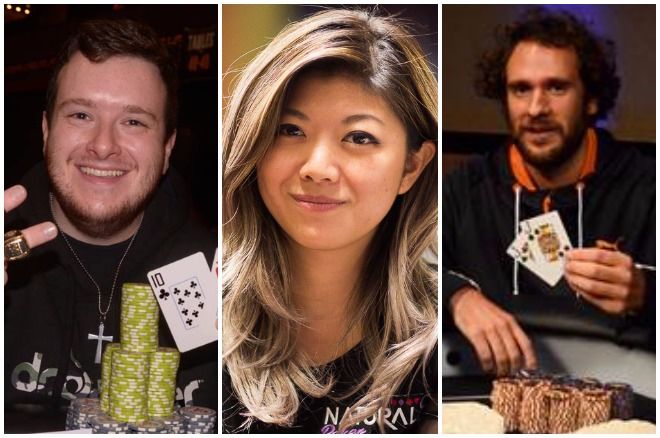 Ups and downs are part of life in poker. A final table here, a second-level bust out there – everyone is just looking to stay consistent and play a top-notch game. PokerNews looks at some players whose A-game has shined in recent months – from a breakthrough win or an upward swing to a major accomplishment or a nice comeback. These are some players who are on the move – and stacking plenty of cash.
THE GAMER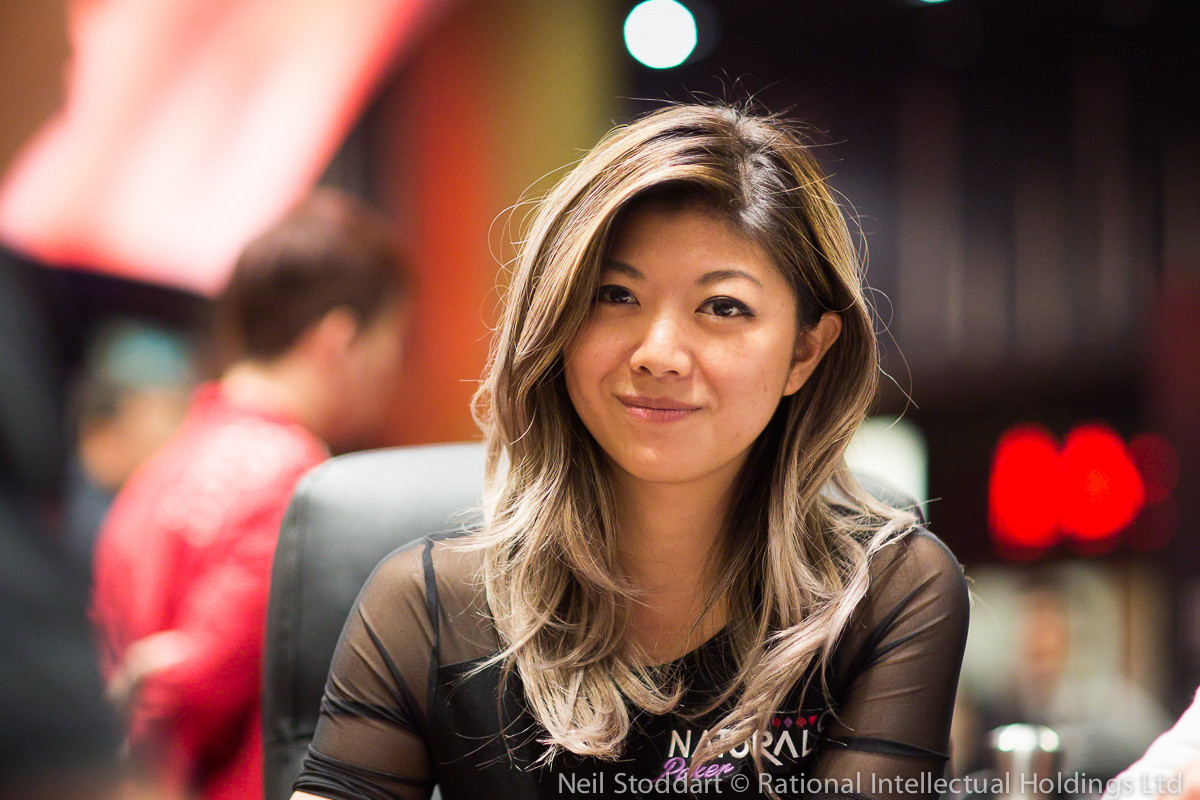 Name: Xuan Liu
Age: 30
Occupation: Professional poker player
Hometown: Toronto, Canada/Tianjin, China
Current Location: Toronto, Canada
Twitter: @xxl23
A big win and a new puppy – life is good for Xuan Liu. Her new furry bundle of joy may even bring a bigger smile to this poker shark's face than her shiny new poker hardware. Along with her new pooch, Liu is fresh off a nice win – and looking for more.
At the WPT Fallsview Poker Classic in Niagara Falls in February, Liu took home the $2,500 event for $232,114. It marked the first major win of her career and biggest cash since 2012 when she finished fourth in the PokerStars Caribbean Adventure Main Event for $600,000. That finish was preceded by a third-place finish in 2011 at the EPT San Remo Grand Final for $524,705.
"I'm quite proud of myself to take this win because I know I played great and was incredibly focused and driven."
"It felt really great after playing tournament poker for so many years to bring home a trophy of this size," she said. "It was an incredible experience being able to close out at what is essentially my home casino, where I used to play $5/$5 no limit. I have fond memories of many of the poker staff at Fallsview and enjoyed the entire experience. I'm quite proud of myself to take this win because I know I played great and was incredibly focused and driven."
This win renewed Liu's dedication to strengthening her game. Not too long ago, Liu was distracted and lacking motivation. She lost interest in playing at a high level consistently – a bit of a surprise admission from a sponsored pro (Natural 8, an Asia-based site) with career live tournament winnings of more than $1.9 million and $600,000 online.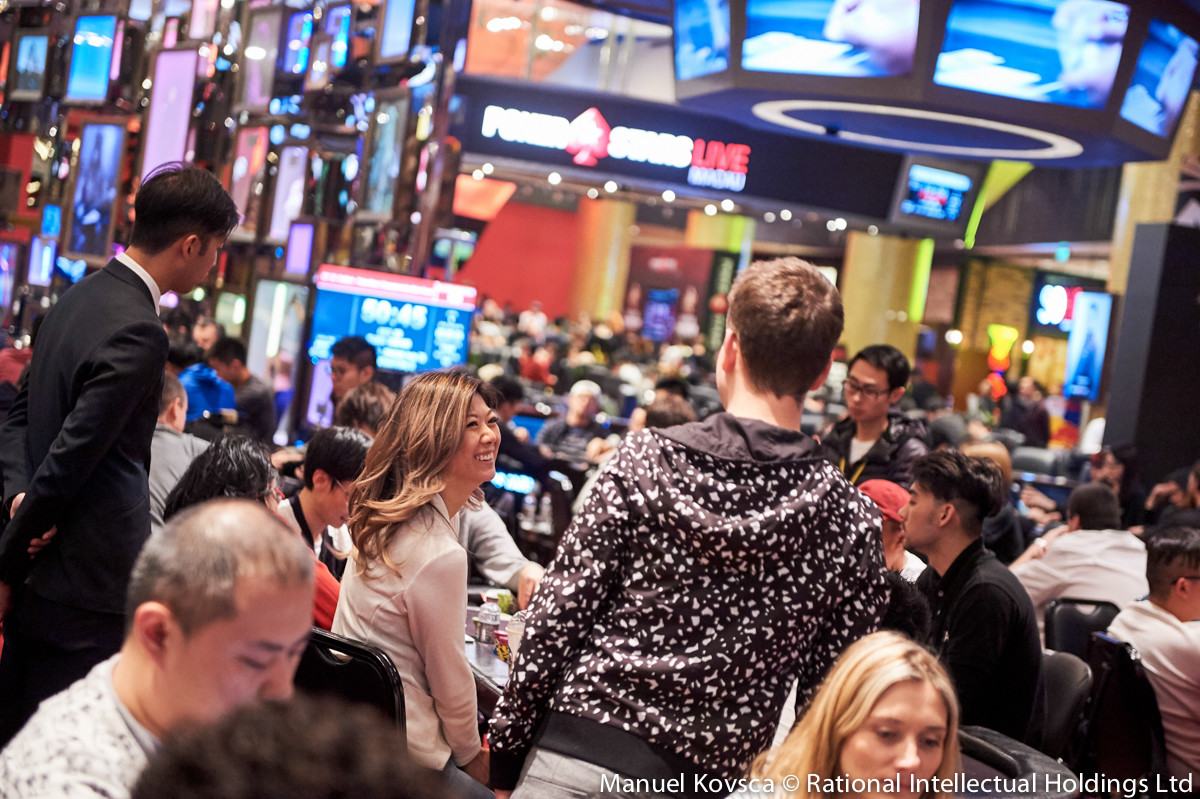 In recent years, she had some nice cashes, but lacked really deep runs and that major win she craved. That changed recently.
"It's a nice feeling to have rediscovered my competitive drive," she said. "In order to win a tournament with a field size of 700 players, you definitely need an auspicious mix of skill and running well. I find it quite helpful to just stay in the moment every step of the way. Focus on the player and table situations in front of you and don't be discouraged by your stack size or overeager by how many players are left."
At age 5, Liu's family immigrated to Toronto from China and she attended eight different schools before college. Her parents separated after arriving in Canada and her grandmother raised her for many years; she credits her for her independent nature. She quickly transitioned from English as a Second Language classes to gifted programs, even though her English was still basic. She became valedictorian in grade school and earned Athlete of the Year in junior high. A shy student who didn't always meet deadlines, she became rebellious in high school and developed "an issue with authority."
"Focus on the player and table situations in front of you and don't be discouraged by your stack size or overeager by how many players are left."
After high school, she volunteered and worked a year before college, earning a scholarship to the University of Waterloo. Always a games player, Liu loved challenges including volleyball, basketball, soccer and baseball growing up. In college, she spent more time playing poker or World of Warcraft than hitting the books.
"My dad's side of the family enjoys card games and Mah Jong regularly, so part of me was predestined to play this game," she said. "The main thing I enjoy about poker is the fact that it generally doesn't feel like work to me. Even when my game stagnates or I feel outmatched, I feel like I have all the qualities necessary to succeed. I enjoy making correct decisions when there are so many variables involved."
As a player of Chinese descent, Liu loves making it back to East Asia as well as the Aussie Millions each summer. In recent years, she's found some nice success in China including a win in Hong Kong last May in an APPT event for $27,476.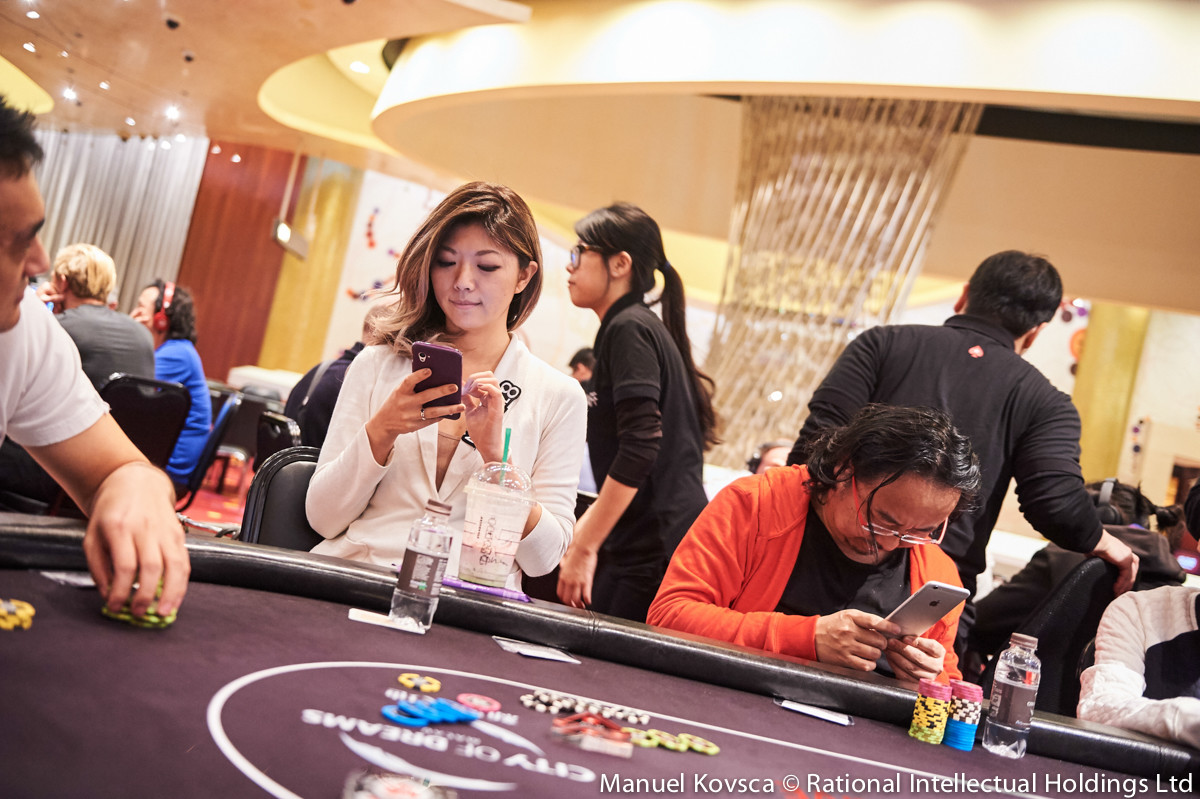 When it comes to working on her game, Liu is not one to relive hands with friends; instead, she goes it alone.
"I'm a visual learner so it's always been less natural for me to talk about hands verbally," she said. "It's important for me to park myself in front of software to review graphical representations of concepts on my own. I also absorb everything I hear and am a good critical thinker when I'm not emotionally attached, so I still manage to have relative success."
Away from the tables, Liu love to read, and of course play games – video games, board games, and team sports. In recent years, she played on Twitch, coached and studied real estate. While her passion for tournament poker has been renewed, this player on the rise plans to take it easy a bit with more life changes on the horizon.
"As much as my passion for the game has been reinvigorated after this win, I have to say I have a packed schedule and won't be traveling a ton," she said. "I just moved, got engaged and adopted a puppy, so there's definitely a lot of life decisions that will take priority. I'll be at the WSOP for a bit and a few other major stops for the rest of the year, so it'd be grand if I manage to get some more bling with a WSOP bracelet this year too."
THE COOK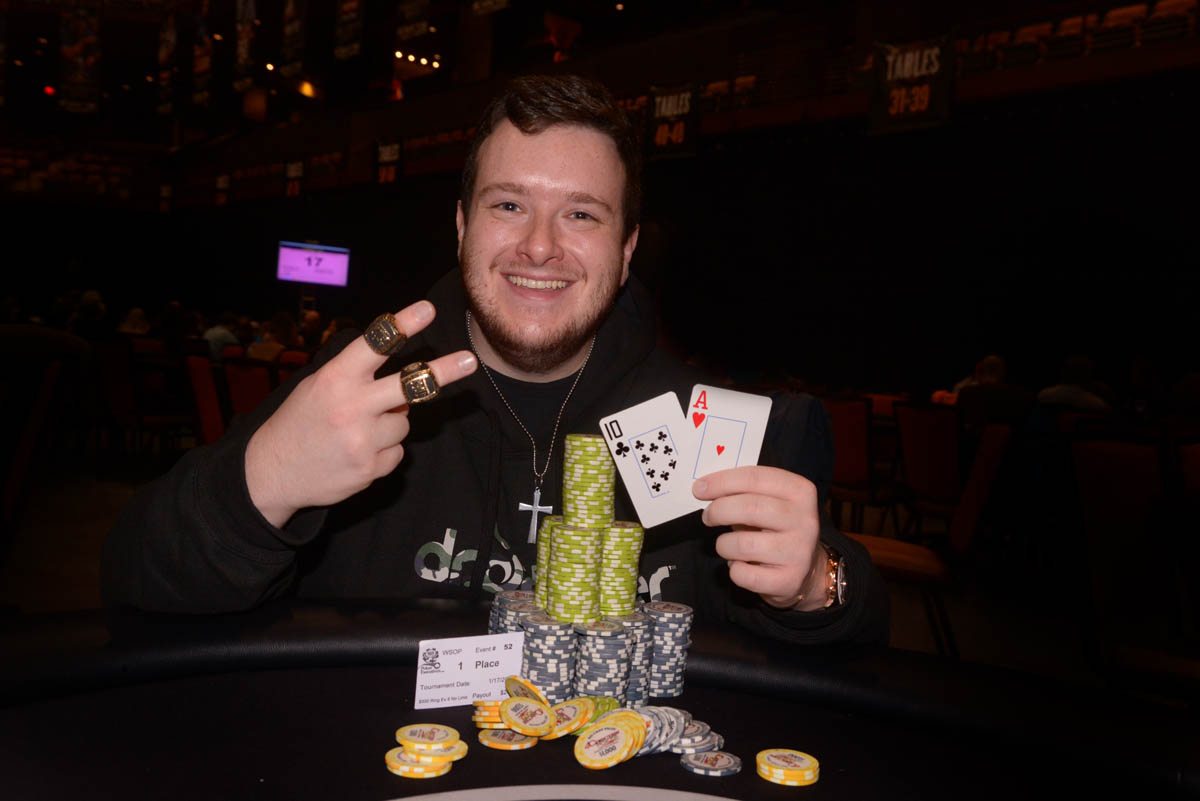 Name: Nathan Kogel
Age: 27
Occupation: Professional poker player
Hometown: Pflugerville/Lewisville, Texas
Current Location: Austin, Texas
Nathan Kogel knows his way around a poker table – and the kitchen. His Italian grandfather gave him tips at the stove and Kogel also attended culinary school, working on another passion besides card playing. Classic, authentic Italian dishes are his favorite.
"I love, love, love to cook," he said. "My grandfather always said ingredients are so important. I never really understood how much love goes into cooking until I started cooking on my own. So I appreciate a lot of dishes that people prepare. My mom and dad were always proud of me when I would cook things on my own at a young age. So I've always had a passion to be in the kitchen."
As he's grown as a cook over the years, this Texan says his palate has become more diverse. That cuisine exploration has added to his confidence in his skills. Salmon has become another favorite and he enjoys trying new recipes to add flavor.
"I love, love, love to cook."
"My girlfriend loves this pasta carbonara dish I make," he said. "She actually loves everything I make, who am I kidding? She tests all my creations and critiques me on whether it needs something. My goals are to have something like a food truck or a small restaurant in Austin. But for now I'd say I'll stick to cooking in my own kitchen."
Along with a love for the kitchen, Kogel found a recipe for success at the poker table. The last two years have been nice, winning his first WSOP-Circuit ring at the Choctaw Casino event in Durant, Oklahoma. Kogel termed the win "a dream come true" and took home $26,334 in the $365 No Limit Hold'em event. A few days later he added his second ring in another $365 No Limit Hold'em event for $24,841 for a real back-to-back feat.
Despite his recent successes, the pro — who's been playing poker for eight years — realizes the game is impossible to master. He constantly works at improving his play and credits a friend with helping him become a better player.
"It is very important to be constantly getting better," said Kogel, whose career tournament winnings top $308,000. "Poker is always changing and the game is always progressing. People out there are hungry; you need to be just as hungry or even more because everyone is coming for the top spot. It's hard to be a champion, and to hold that champion seat, you must perform well and learn the game. I've learned so much from so many people, one of them being Ben Reasons. He has been my mentor/coach for many years and a pretty big impact on my career."
"It is very important to be constantly getting better."
As a Texan, the Winstar and Choctaw have become his home casinos and "loves Oklahoma poker because it's been very good to me." Koegel also has some other nice finishes in recent years including a sixth-place finish in July 2016 at the WPT-Choctaw for $63,587 in a $350 Monster Stack event and two wins at the 2013 Winstar Veterans Day Mini River Poker Series for $16,012 and $40,005.
That same year, Koegel notched another win at the Winstar Memorial Day series for $44,929. With several other nice five-figure finishes, it has been a nice run for this rounder, progressing much farther than he may have thought as a teenager playing small $5 tournaments and micro-stakes cash games with loose change.
"Growing up I was more into video games and a challenge so I really enjoyed poker," he said. "Sports were fun for me, but I wasn't really into it like I was poker when I was in high school. I was a class clown, but still a very respectful kid to my peers and elders."
Away from the table or cutting board, Kogel dabbles in yoga and is working on adding more workouts to his schedule. In the coming year, he plans on studying poker a lot, playing cash games, getting ready for the WSOP National Championship and picking some nice events at the WSOP.
He also adds: "I'm getting my first bracelet this year."
THE TRAVELER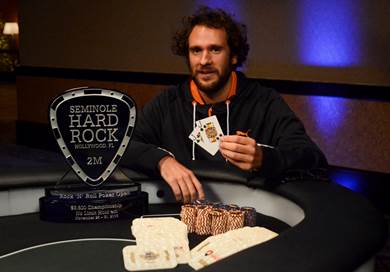 Name: Patrick Mahoney
Age: 32
Occupation: Professional poker player
Hometown: Winona, Minn.
Current Location: Around the world
Twitter: @pmahoney22
For Patrick Mahoney, traveling is a key part of his poker game. For many, traveling the poker road can become a bit of a chore, but for this pro it's part of the fun.
"I usually travel to places where I can play both online and it also has a good live scene," he said.
After hitting it big at the Seminole Hard Rock Poker Open in November for $546,227, Mahoney has continued his globetrotting and will have plenty of cash for upcoming travels. In recent months, his itinerary included a trip to Sydney, Australia, Macau for the Pokerstars Festival, Beijing for the WPT, and then the partypoker MILLIONS in Nottingham, England. After that, his plans include Montreal, Niagara Falls for the PokerStars SCOOP and Las Vegas for the WSOP.
"After that I want to spend some time in Minnesota with my parents," he said. "I still haven't seen them since I won the SHPO. Then I'll go to Florida for [more poker] and not too sure after that."
Mahoney's poker resume has passport stamps from all over the world. Along with his nice win in Florida, Mahoney has numerous top finishes including a win in 2015 on the Latin American Poker Tour for $65,098, a win on the Australia New Zealand Poker Tour for $108,307 in 2014, and at the DeepStack Extravaganza in 2013 for $55,824. His career poker winnings include more than $1.36 million. He also plays live cash games and online regularly.
"I usually travel to places where I can play both online and it also has a good live scene."
In the U.S., Mahoney loves playing at the Seminole Hard Rock in Hollywood, Florida, and other card rooms and casinos that genuinely care about poker and cater to players. He also loves Sydney and the atmosphere of the games and lifestyle in Australia.
Growing up, card and other strategic games were a major part of his routine. He played cribbage with his father as soon as he had learned to count and still plays when home with family. He remembers seeing poker on television at age 12 and grew mesmerized by the action, especially Stu Ungar's run to his third WSOP Main Event championship in 1997.
"From there I had an interest in the game and bought some books including David Sklansky's 'Theory of Poker' and started playing with some friends once we were old enough to be working part-time jobs," he said. "I went to the University of North Dakota and only played occasionally while in school. It wasn't until after school I started playing and winning in small-stakes tournaments online."
An active kid growing up, he played a lot of ice hockey and enjoyed the outdoors. In school, math and social sciences were big interests, perfect for his later pursuit of poker as a way of life. Away from the card room, he enjoys reading, running, cycling, music, and, of course, traveling.
Mahoney enjoys poker because it's a microcosm of capitalism: the elements of risk, competition, and rewards for hard work. And his hard work has certainly paid off in recent years. He credits his family for always being supportive and encouraging him. In the coming years, he hopes to better his skills.
"I just want to continue to improve and enjoy traveling," he said. "I'd gotten a bit complacent for some stretch and the curve kind of caught up to me. I had to put in some time off the tables and make some adjustments but now realize I still have room for improvement, which is good."
Everybody needs an account at one of these online poker rooms! They're the biggest, the best, and we get you the best poker bonuses. Check out our online poker section for details on all the online poker rooms around.