World Series of Poker Faces in the Crowd Part II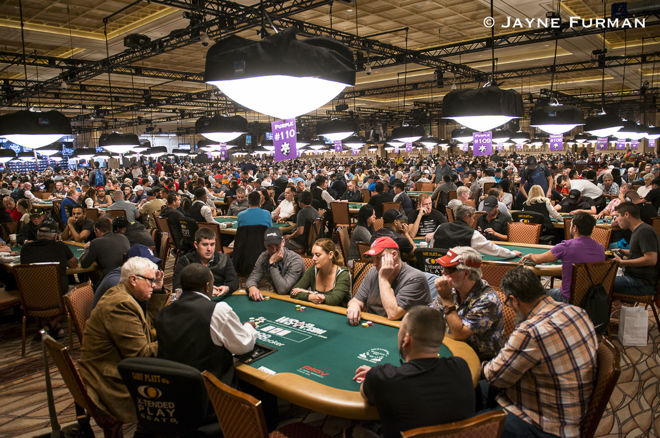 A colossal event brings in a colossal number of people and personalities. Players from all walks of life continue to deluge the Rio, hoping for a chance at a bracelet and big payday in The Colossus III at the 2017 World Series of Poker. Here are just a few players and their unique stories and how they made it to the Rio this summer – from an IT pro who moved to Vegas after Black Friday to a card-playing tax accountant to a real estate investor who has a pretty serious poker resumé.
SHOWWW TIME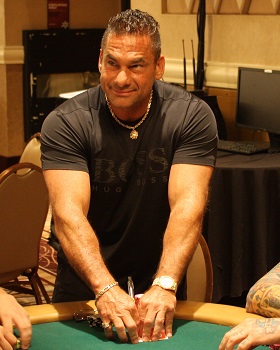 James "The Big Showww Caldo" Calderaro
Age: 51
Occupation: Real estate investor
Hometown: New York City
Living now: Venice Beach, Fla.
Twitter: @bigshowwwcaldo
Favorite poker player: "Me of course," he says with a laugh.
James Calderaro brings a big personality to the tables with plenty of brashness and conversation. Never quiet at the table, he grew up playing cards at a young age at family reunions. That experience paid off when after retiring from the nightclub business (he owned a restaurant and Top 40 dance club in Florida) in 1994. Hehe started taking the game more seriously and tells PokerNews: "I have plenty of fun and unique stories in my background, but none of them can be printed."
Over the last decade, Calderaro has $2.29 million in tournament winnings and notched a win at the WPT Lucky Hearts Poker Open in 2014 for $271,103. He has several other close calls in major tournaments with four runner-up or third-place finishes and a few more final table appearances. In 2009, he finished 13th in the WSOP Main Event for $633,022. His summer WSOP goal seems simple enough – three bracelets. With some promises he's made to his children, Calderaro needs to add the hardware.
"I have one WPT trophy, and that I gave to my first-born son," he says. "I promised my second son one next, then my daughter. Now I have a granddaughter, so I need one for her."
Along with winning some bracelets for his kids, Calderaro says dollar signs are nice too. He plans on playing most of the higher buy-in events, but decided to jump into the Colossus too, adding: "I'm going to play a lot more of these little ones – big score, little investment."
TRAVELING MAN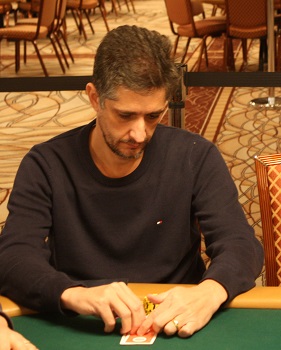 Cairo Maciel
Age: 41
Occupation: Travel agency owner
Hometown/living now: Near Sao Paulo, Brazil
Favorite poker player: Felipe "Mojave" Ramos
This is the second time to play in the Colossus for Cairo Maciel (he cashed in his first for $8,155), and his fifth time at the WSOP. He plays in a regular home game with friends in Brazil and enjoys traveling, as you would expect from the owner of a travel agency, and often plays poker on his trips abroad. His agency caters to corporate clients for international travel and is the biggest company in his city near Sao Paulo.
Maciel began playing poker with some friends in 2000 while living in Australia. His trip down under, was part of an exchange program where one young person is sent to Brazil to learn Portuguese and one Brazilian student was sent to Australia to learn English. He said his English has improved, but is still "not so good."
However, he adds with a laugh: "It's good enough to play poker."
BLACK FRIDAY REFUGEE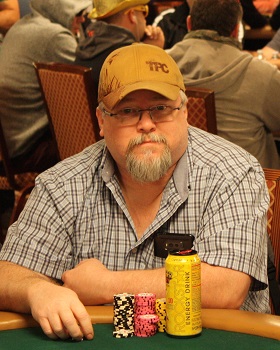 Paul Brenton
Age: 46
Occupation: Information technology professional
Hometown: Grand Junction, Colo.
Living now: Las Vegas, Nev.
Black Friday, April 15, 2011, was a tough day for many poker players. Paul Brenton remembers it distinctly. Like many players, he began playing online after Chris Moneymaker's historic 2003 Main Event victory and was actually playing cards in the Rio poker room when online poker was shut down by the federal government. Brenton decided his pastime was too important to leave behind.
"I was like, 'Okay, so now I have to move here,'" he says. And he did just that, soon relocating to Sin City, finding a job, and continuing to play plenty of poker.
Brenton now plays in a few casinos around town pretty regularly and also plays legally online at WSOP.com. He has played all three Colossus tournaments and finished 1,726th in the first for $1,655. His job as an IT professional helps at the table, allowing him to see lines of thought and play.
"The math I took in college for my master's degree really helps out," he says. "And the ability to see systems in IT helps you see the tree in how a hand can go."
Brenton hopes those math skills add up to a nice Colossus score.
BIRTHDAY GIRL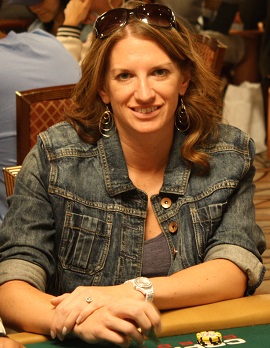 Rachel Moszer
Age: 35 (on Monday)
Occupation: Insurance agent
Hometown: Denver, Colo.
Living now: Lacrosse, Wis.
What better way to celebrate your 35th birthday than with a trip to the WSOP for the Colossus III?
"This is my first World Series event ever. It's going okay," she says laughing about her small stack. "I have not been doing great. I'm grinding away."
Moszer learned the game from her fiance, who was also playing in the Amazon Room. They visit Vegas three or four times a year to play poker, and she enjoys playing some of the smaller daily events around town. Her fiance also plays in Colorado casinos. Moszer likes one of the side benefits about playing poker when on a Vegas trip, rather than hitting the craps tables or slot machines.
"To me, honestly, it's a way to lose money more slowly," she says. "It's fun, it's a way to have a good time – and you win sometimes."
Living in Colorado is perfect for this big fan of the outdoors who loves to ski. She's not too shabby on the slopes and even worked as a ski instructor for six years in Minnesota and in Winter Park, Colo. While working as an instructor, Moszer had one of those moments in time where one wonders: "What if things had been just been slightly different?" The day following one of her ski lessons, an avalanche hit the exact slope she had been teaching on and two people were tragically killed.
"We were very fortunate," she says. "That was a scary incident."
After her break, the birthday girl was back nursing a short stack hoping to win her uphill battle.
MONEY MAN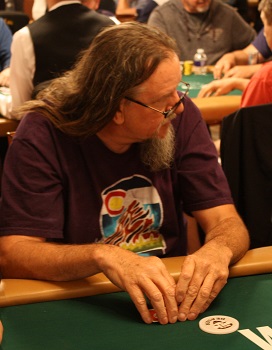 Stephen Tanner
Age: 58
Occupation: Tax accounant
Hometown/living now: Denver, Colo.
Making the trip to the WSOP has become a bit of a routine for Stephen Tanner. The timing is perfect for this longtime tax accountant. He finishes up his clients' filings by April 15, and then plans a little trip to put in some long hours at the poker tables after putting in long hours on IRS forms throughout tax season.
"The timing is good," says Tanner, who enjoys fly fishing in his free time when not playing poker. "I'm done with tax season and I have all the money I'm going to make for the whole year and I come out here and play."
Tanner began playing in 1992 after gambling was legalized in Colorado. He's been playing at the WSOP since 1998 and has had several nice finishes through the years for career tournament winnings of over $75,000. He played a lot online before Black Friday and also has a group he plays with monthly.
While Tanner is not too talkative at the tables, he does field the occasional tax question. When other people find out his occupation, they almost always have a question. He's hoping for another score during the Colossus – and no doubt every cent will be reported to the Internal Revenue Service.
Stay tuned for more stories from The Colossus! If you missed Part I of Faces in the Crowd, you can find it here.
Everybody needs an account at one of these online poker rooms! They're the biggest, the best, and we get you the best poker bonuses. Check out our online poker section for details on all the online poker rooms around.