This Week in Poker Live Streams: Poker Masters, Online Poker Series Hype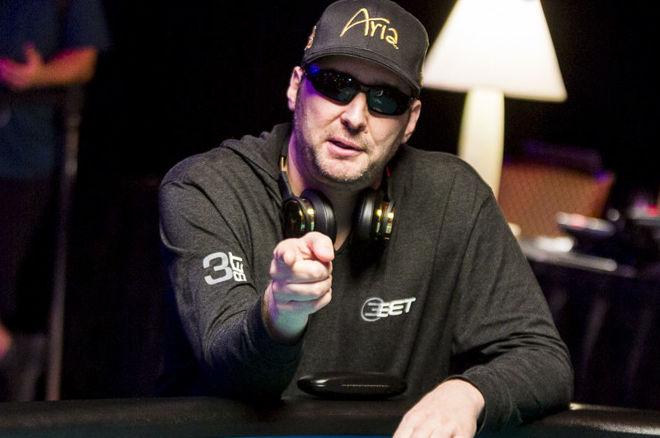 After an eventful week of streamed poker action last week that included "Rumble with Jungle" on Poker After Dark and plenty of WCOOP streaming, the poker streaming frenzy continues this week, with some big events on the horizon.
Poker Masters
Poker's first Purple Jacket will be awarded soon, and it will go to the player who wins the most money across five high buy-in tournaments to take place at ARIA Resort and Casino in Las Vegas from Sept. 13-20.
The first-ever Poker Masters will feature four $50,000 buy-in tournaments with two-day structures (one re-entry allowed in each), followed by a $100,000 buy-in "freezeout" with no re-buys allowed. Sure to attract some of the biggest names in the game, including Phil Hellmuth and Daniel Negreanu, all of the Poker Masters action will be streamed exclusively on PokerGO beginning on Wednesday according to the following schedule.
| Date | Event | Duration |
| --- | --- | --- |
| Sept. 13 | Event #1: $50,000 buy-in Single Re-entry | Two days |
| Sept. 14 | Event #2: $50,000 buy-in Single Re-entry | Two days |
| Sept. 15 | Event #3: $50,000 buy-in Single Re-entry | Two days |
| Sept. 16 | Event #4: $50,000 buy-in Single Re-entry | Two days |
| Sept. 18 | Event #5: $100,000 buy-in Freezeout | Three days |
The four $50,000 buy-in events will all be taking place this week, while the final $100,000 buy-in freezeout will be streamed the following week, Monday through Wednesday, culminating with the presentation of the soon-to-be-coveted Poker Masters Purple JacketTM on Wednesday, Sept. 20. With the inaugural jacket, big prize pools, and apparently some massive side bets all on the line, it is sure to be a must-watch spectacle.
Poker Night in America
Poker Night in America will be streaming the $2,200 buy-in Canadian Poker Championships, the third major tournament in the World Cup of Cards, from Playground Poker Club in Montreal this week. The event boasts a hefty $2,000,000 guaranteed prize pool, and PNIA will be livestreaming the action on a 30-minute delay on their Twitch channel from the tournament floor from Day 2 until the conclusion of the event on Day 4.
| Date | Tournament Day | Stream Time |
| --- | --- | --- |
| Sept. 11 | Day 2 | 4:30 p.m. ET |
| Sept. 12 | Day 3 | 1:30 p.m. ET |
| Sept. 13 | Day 4 | 1:30 p.m. ET |
Weekly Live Poker Streams
StonesLivePoker streams two live cash games with hole cards weekly from Stones Gambling Hall in Citrus Heights, California on Mondays and Wednesday from 7-10 p.m. PT in addition to occasional tournament final tables. This week, their regular Monday and Wednesday streams will feature $5/5 No-Limit Hold'em and $5/$5 Pot-Limit Omaha games, respectively.
Live at the Bike, another California-based live game stream, will be conducting their regular streaming activity this week as well, Monday through Friday beginning at 6 p.m. PT daily. Joey Ingram will be hosting his new show on the channel on Monday, followed by $5/$10 No-Limit Hold'em Tuesday, $20/$40 Limit Hold'em Wednesday, $5/$5 No-Limit Hold'em with $5 antes Thursday, and $25/$50 No-Limit Hold'em on Friday.
A recent addition to the weekly live poker Twitch stream lineup comes from the Bellagio Resort and Casino in Las Vegas. BellagioPOTS (Poker On The Strip) began streaming cash games on their Twitch channel in April.
Their fall schedule features two streams on back-to-back evenings, Sunday and Monday, every two weeks. The Sunday and Monday streams will be of the same game, but each pair of streams will vary from $5/5/10 to $25/50 NLH with one pair of $5/5 PLO streams mixed in. Tonight will be a $5/5/10 NLH at their regular time of 7 p.m. PT.
Poker on the Strip Schedule
| Dates | Game | Buy-in |
| --- | --- | --- |
| Sept. 10 & 11 | $5/5/10 NLH | $500-$2,000 |
| Sept. 24 & 25 | $10/20/40 NLH | $1,500 min buy-in |
| Oct. 8 & 9 | $5/5/10 | $500-$2,000 |
| Oct. 22 & 23 | $5/5 PLO | $500-$3,000 |
| Nov. 5 & 6 | $5/5/10 | $500-$2,000 |
| Nov. 19 & 20 | $25/50 | $2,000 min buy-in |
Twitch Streamers to Check Out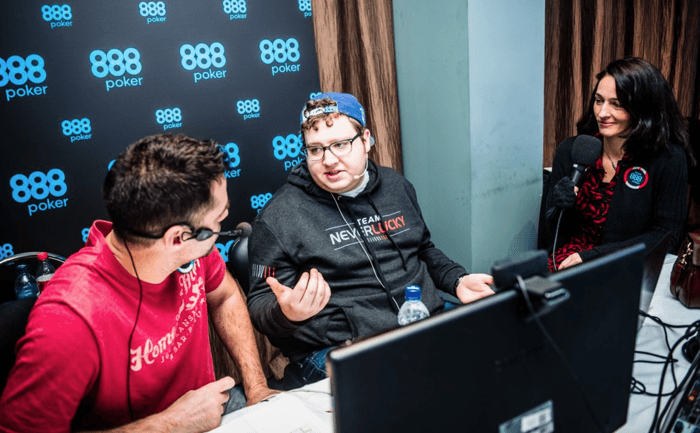 In addition to streaming the final day of 888Live São Paulo Main Event on the 888Poker Twitch channel today, 888Poker's XL Eclipse event is running now and several streamers will be participating in front of a livestream audience.
One of those streamers is Parker Talbot, also known as Tonkaaaa, of Team NeverLucky. Talbot will continue to stream tournaments this week beginning Tuesday or Wednesday after a successful previous streaming week that included a win in 888poker XL Eclipse Event #12.
Insane stream today. 13.5 hours streamed. 2 final tables. 1 win in at @888poker in Eclipse #12! Roughly break even day. Back tues or wed!

— tonkaaaap (@tonkaaaap)
partypoker will also be hosting different streamers on their channel during Powerfest which began Sept. 3 and goes until Sept. 24.
With WCOOP in full swing on PokerStars, the PokerStars Twitch channel has been hosting two of its newest Team PokerStars Online members, Fintan "EasyWithAces" Hand and Ben "Spraggy" Spragg, and also hosts a variety of other team pros streaming their WCOOP endeavors.
The following PokerStars Team Pros will most likely be streaming once again throughout the week. If they're not streaming, they are often hosting the channel of a fellow Team Pro who is.
Randy Lew mentioned on Twitter that he will be back on the stream train Thursday or Friday.
The face of bustonoko…on my way to New Zealand now to get on that online poker grind! See you guys on twitch around… https://t.co/V1CTYw1ItH

— Randy Lew (@nanonoko)
Team GrindNation members Bryan Paris and Courtney Gee will also be streaming this week.
With the half-off first month of new subscriptions currently being offered by Twitch, this could be a good month to sub to your favorite streams.
Be sure to let us know which poker streams you enjoy the most so we can be sure to feature them in the next edition of This Week in Poker Live Streams.