Rafe Furst Latest Poker Player to Back Cryptocurrency Project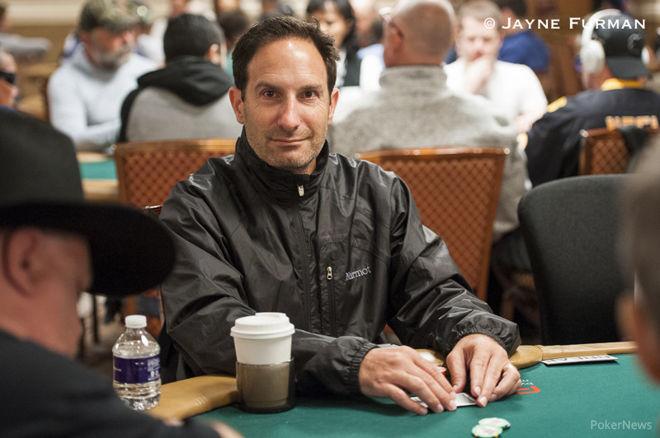 The worlds of poker and cryptocurrency continue to intersect, with former Full Tilt Poker executive Rafe Furst the latest to make headlines with his project.
While huge poker names like Antanas "Tony G" Guoga and Phil Ivey — with CoinPoker and VirtuePoker, respectively — have sought to marry cryptocurrency and poker directly through backing cryptocurrency-funded online poker rooms, Furst's foray has nothing to do with poker. Instead, Furst has rolled out a venture called The Crypto Company, a sort of cryptocurrency investment firm, according to an interview he did with Entrepreneur.
The Crypto Company is Born
Cryptocurrencies, digital currency assets centered around blockchain technology, are very volatile. The best known of the bunch, Bitcoin, commonly gains or loses several hundred dollars in value on a given day. Similarly, lesser-known coins with smaller market caps routinely fluctuate 10 percent or more in a day. All of that volatility creates opportunities to profit by buying and selling coins as they jump up and down in value.
However, this sort of "day trading" involves keeping track of dozens, perhaps even hundreds of coins, and involves serious time that many who are interested in the crypto world can't commit. Furst's solution, The Crypto Company, attempts to bridge that gap by allowing investors to get indirect exposure to a variety of coins as The Crypto Company buys and sells daily.
"With The Crypto Company, you don't have to worry about the technicalities and risks of buying and selling individual cryptos," Furst told Entrepreneur. "We are a holding company for a basket of cryptos and providing a basket of consulting services to other holders of similar assets."
Furst believes cryptocurrencies are still in their infancy as an overall market, just scratching the surface of an industry that's going to be moving trillions of dollars in the near future.
"I think it's the most important technology since in the internet itself," he said.
Furst's Poker Involvement
The whole article from Entrepreneur is worth a read, and it delves a bit into Furst's history in the poker world. For those unfamiliar, Furst held a prominent position on the board of FTP and was one of the company's investors and founders.
While enjoying the smashing success of his business, Furst also made his mark on the felt as a player. He racked up over $500K in live winnings on just 13 total cashes, highlighted by winning a World Series of Poker bracelet in $1,500 Pot-Limit Hold'em for $345,984 in 2006.
His success in the poker world came to a crashing halt with the collapse of the online poker world on Black Friday in 2011 and the subsequent finding that FTP wasn't liquid. As a prominent board member, Furst found himself squarely in the crosshairs of the Department of Justice. Eventually, he settled up with the U.S. attorney's office, paying $150,000 in fines and forfeiting funds in a trust account where he received payments from FTP — $250,000 per month, according to a posting by Furst.
Furst admitted no wrongdoing and maintains that he was unaware of the fraudulent activities at Full Tilt, placing blame at the feet of other execs with more say in day-to-day operations. Furst has largely been a scarce presence in poker ever since, recording nary a cash since 2010, although he did make an appearance in Las Vegas for the WSOP Main Event this year.
From Poker to Crypto
Given Furst's fruitful, if controversial, history with tech start-ups and the continued overlap of poker and cryptocurrency, it's little surprise to find him at the forefront of a crypto start-up in a burgeoning industry that's growing by leaps and bounds. It's not unlike the massive boom the poker industry experienced, although on a far, far larger scale.
The Crypto Project merely represents the latest high-profile entry of a big poker name into the world of crypto start-ups. The highly secure, decentralized nature of the blockchain technology makes it a natural fit for online poker.
Virtue Poker counts heavy hitters Ivey, Dan Colman and Brian Rast among its backers as it aims for a fall 2018 launch. CoinPoker can point to Matt Kirk and Tony G, as well as key company figures with heavy poker backgrounds, with a pre-ICO — initial coin offering — sale that proved to be a hot commodity. Both rooms are centered around the Ethereum coin.
While Furst is just the latest notable poker name to make a splash in crypto, he surely won't be the last.