2019 WSOP Player of the Year: Daniel Negreanu Still First, One Event to Go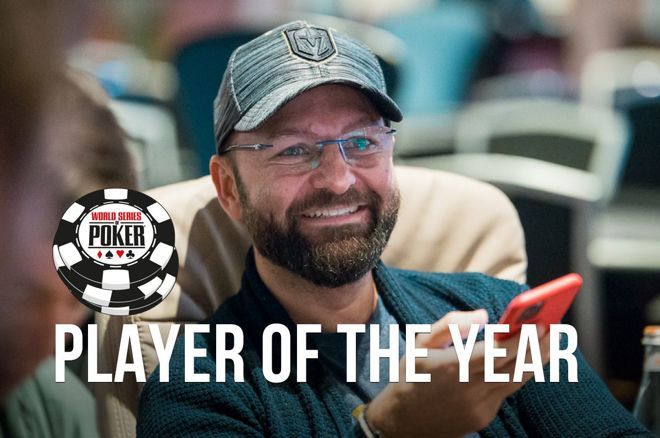 We're looking in upon the 2019 WSOP Player of the Year race one last time before the end to update you on where things stand with just one 2019 World Series of Poker Europe event left to be completed.
On the one hand, nothing too significant has changed since Daniel Negreanu took over the POY lead late last week. Then again, there remains considerable intrigue as players and fans contemplate the chance that anyone might overtake Negreanu at the finish to deny him a third career WSOP POY title after winning in 2004 and 2013.
2019 WSOP POY Top 10
Here's how the current standings appear as of the morning of Friday, November 1, according to the WSOP:
| Place | Player | 2019 WSOP POY Points |
| --- | --- | --- |
| 1 | Daniel Negreanu | 3,971.54 |
| 2 | Robert Campbell | 3,857.97 |
| 3 | Shaun Deeb | 3,710.64 |
| 4 | Anthony Zinno | 3,270.33 |
| 5 | Phillip Hui | 3,186.17 |
| 6 | Dan Zack | 3,126.13 |
| 7 | Dario Sammartino | 3,091.03 |
| 8 | Kahle Burns | 2,983.37 |
| 9 | Dash Dudley | 2,860.79 |
| 10 | David "ODB" Baker | 2,808.51 |
As we noted last week, Negreanu pulled in front of Robert Campbell and Shaun Deeb after having finished sixth in Event #10: €25,500 Mixed Games Championship won by Besim Hot, then added further to his lead thanks to his 20th-place finish and cash in Event #11: €2,200 Pot-Limit Omaha won by Tomas Ribeiro.
Negreanu, Campbell, and Deeb are all three right where they were a week ago in the standings and in terms of POY points earned. Meanwhile Anthony Zinno has now moved up several places into the No. 4 spot after his third-place finish in the €10,350 buy-in WSOP Main Event (Event #14) won last night by Alexandros Kolonias, Zinno's third cash of the WSOPE.
Phillip Hui remains high on the leaderboard at No. 5 as does Dan Zack at No. 6. They both were in the Top 10 a week ago, but the next couple of spots are occupied by players who have moved up over recent days.
Dario Sammartino incredibly followed up his runner-up finish (out of 8,569 players) to Hossein Ensan in the WSOP Main Event in July with another final table at the WSOP Europe Main Event where he finished fourth (out of 541), pushing him up to No. 7 in the POY standings.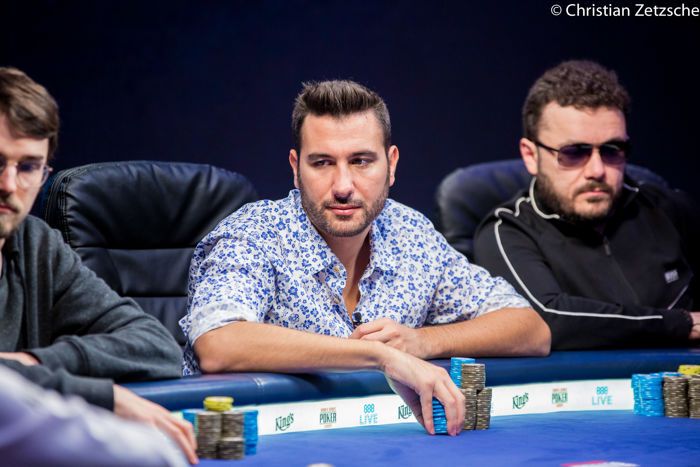 Kahle Burns also muscled his way onto the Top 10 list this week after winning his first two WSOP bracelets in the space of just a few days, first taking down Event #8: €25,500 Platinum High Roller No-Limit Hold'em, then also winning Event #13: €2,500 Short Deck No-Limit Hold'em.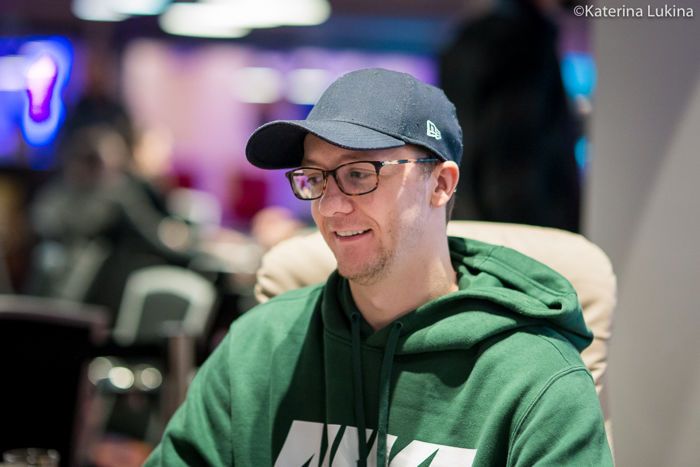 Dash Dudley, who won Event #2: €550 Pot-Limit Omaha after winning a bracelet as well during the summer WSOP, is now at No. 9, while David "ODB" Baker moved up to No. 10 after a couple of WSOPE cashes including a 12th-place showing in the Main Event.
Looking just outside the Top 10 reveals Chris Ferguson (No. 11), Phil Hellmuth (No. 12), Asi Moshe (No. 13), Ismael Bojang (No. 14), and Jason Gooch (No. 15) occupying the next five spots at present.
All that's left now is the final event, Event #15: €550 Colossus No-Limit Hold'em, which features no less than nine starting flights. The first Day 1 was back on Monday while the final flights fire on Saturday, with a winner scheduled to be determined on Monday, November 4.
Since the number of entries in Event #15 isn't yet known, it isn't known either exactly how many POY points the tournament will yield for those who cash. That said, approximations can be made, and in fact the POY leader himself provided a quick summary earlier this morning of how others can still catch him.
It's still possible as well for others in contention to re-enter remaining Colossus flights, which could add further variables affecting potential outcomes. Be sure to stay tuned, then, this weekend to see how Event #15 plays out, and especially take note of who among the leaders makes it to Sunday's Day 2 (when all the starting flights merge) or Monday's Day 3 (when the final table takes place).
About the 2019 WSOP Player of the Year
After changing the way POY points were calculated prior to last year, the WSOP has kept the same formula to determine this year's winner. The formula is "loosely based" on the one employed to calculate WSOP Circuit rankings, with modifiers based on buy-ins and field sizes.
At the time, the WSOP explained the changes had been made "to better reward bracelet winners and players who run deep, while still rewarding consistency." A couple of differences from the pre-2018 system include a bigger gap between points earned from first- and second-place finishes, and min-cashes being worth relatively less than was the case before.
Here's an information sheet provided by the WSOP that provides further details regarding the 2019 WSOP Player of the Year.
During the 2019 WSOP players earned points in 84 of the "open" bracelet events. The WSOP Europe schedule was expanded to 15 bracelet events, with all of them counting toward the Player of the Year except Event #4: €250,000 Super High Roller No-Limit Hold'em.
You can see the entire Top 100 over the WSOP Player of the Year page that gets updated daily.