Inside Gaming: Online Revenue Record for New Jersey in November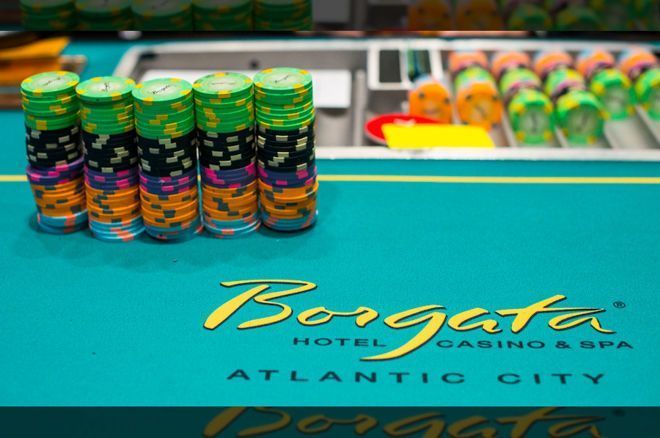 Record Internet Gaming Win in November for New Jersey
Revenue from both online gambling and sports betting continued to climb in New Jersey in November. In fact, just as happened in October, the revenue from online gambling established yet another record.
Yesterday the New Jersey Division of Gaming Enforcement released its monthly report on gambling revenue in the state, showing Total Gaming Revenue in the state having added up to $306 million, an 18.9% increase year-over-year and also an 18th-straight monthly increase. The Casino Win of $224 million was 7.1% better than November 2018.
However the performance from online gambling was more eye-popping, with the Internet Gaming Win totaling $49.1 million, nearly $4 million more than the previous high from a month before and a huge 82.4% increase over a year ago.
Sports Wagering Gross Revenue was $32.9 million for November, down from October's record total of just over $45.2 million but still up a healthy 54.8% over the $21.2 million in November 2018.
The ability to place sports betting wagers online was again key for New Jersey. The $562.7 million handle (i.e., the amount bet) in November was a record amount, with $468.8 million of that total — more than 86% — coming from bets placed online.
Eight of the nine Atlantic City casinos enjoyed Total Gaming Revenue increases in November, with only Bally's Atlantic City reporting a decrease of 2.9%. The Borgata's $69.3M (up 12.5%) led the field, ahead of nearest challenger Golden Nugget's $36.2M (up 41%).
Looking at the racetracks' sportsbooks, Monmouth Park's sports wagering revenue of $2.5 million was a down slightly from a year ago (5.7%), though Meadowlands Racing and Entertainment more than doubled its total from November 2018, jumping from just over $7M to more than $14.8M.
Michigan Lawmakers Pass Online Gambling Bills, Governor to Sign
Updating what's been happening in Michigan this week, as anticipated the state Senate passed legislation on Wednesday providing for multiple types of online gambling. The House had already voted to approve the package of bills and quickly concurred with the Senate's slightly-altered bills, and now only Governor Gretchen Whitmer needs to sign for the bills to become law.
The governor has already expressed her support for the legislation. "As I understand the bills, I plan to sign them," said Whitmer, per FOX2 Detroit.
In other words, Michigan does not appear headed for a repeat of December 2018 when after both chambers also passed bills to permit online gambling in Michigan, Whitmer's predecessor Rick Snyder vetoed the legislation as one of his last acts as governor.
The House went along with all but one of the Senate's bills, one having to do not with legalization but an issue related to penalties. That bill is expected to be sent to the governor in January.
What's covered? As the Detroit Free Press outlines, the bills provide for four types of online gambling.
Existing Michigan casinos will be able to apply for licenses to begin offering casino-style online such as blackjack and slots, as well as online poker. Currently four states have legalized online poker — Delaware, Nevada, New Jersey, and Pennsylvania — with West Virginia having also legalized it earlier this year though still awaits launching a first site.
Sports betting, both live and online, can also now be offered by existing casinos in the state. In addition, the bills include one allowing for daily fantasy sports, in this case permitting entities other than casino operators to apply for licenses. Finally other bills will provide for "third-party facilitators" to obtain licenses to take bets on horse racing electronically.
Once signed into law, the sorting out of regulations will follow. Some believe sports betting, at least, will be up and running in time for the NCAA Men's Basketball Tournament. "My hope is that by March Madness, it will be live," said state Senator Curtis Hertel.
"The Boat" Moves Inland, Becomes Caesars Southern Indiana
"The Boat" has now finally moved ashore.
Back in April 2018, Caesars Entertainment received approval from the Indiana Gaming Commission to move its riverboat casino the Horseshoe Southern Indiana inland.
The goal had been to have a new $90 million facility with a 110,000-square-foot elevated casino, restaurants, an entertainment venue, and retail outlets completed and ready to go by the second half of 2019. And they made it, with the doors opening on the new Caesars Southern Indiana property at noon yesterday.
According to WLKY, the new property also features a sportsbook — called "The Book" — with 30 large television screens, wagering windows, and kiosks. Sports betting was legalized in Indiana earlier this year and first went live in early September.
"Crews have been working the past few days to relocate equipment from the riverboat to the new facility," reports WLKY, adding that "the boat set sail just days ago and is in the process of being sold."
Photo: "Branding & Chips Stacks," World Poker Tour, CC BY-ND 2.0.