Poker Community Rallies for Australian Bushfire Appeal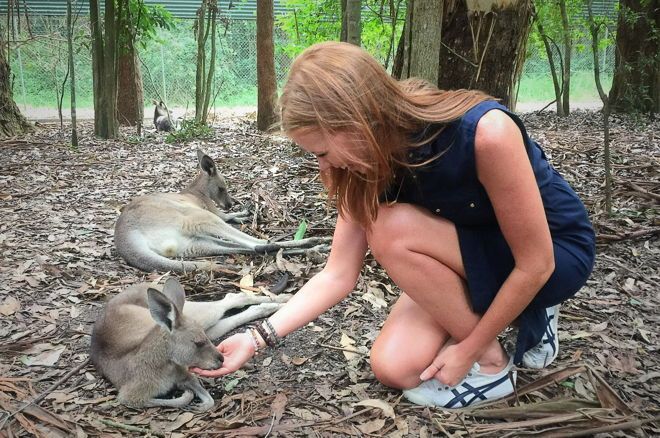 The fire engulfing parts of Australia over the last months are some of the worst in history, and with the fires still ongoing in some areas, the consequences for the country and the unique wildlife have been absolutely devastating. Thousands of homes have been lost, at least 26 people have died and an estimated one billion animals killed.
To put things into perspective: Most sports fields are about one hectare in size. Imagine a football field on fire. What is happening in Australia is in fact the size of 10 million football fields on fire. The fires have been raging across the nation for months and continue to worsen and the headlines have been mortifying.
Crown Resorts, hosts of the annual Aussie Millions poker festival in Melbourne, have pledged A$5 Million to Support Australian Bushfire Relief, and the rest of the poker community is coming together to pledge their support in this time of crisis.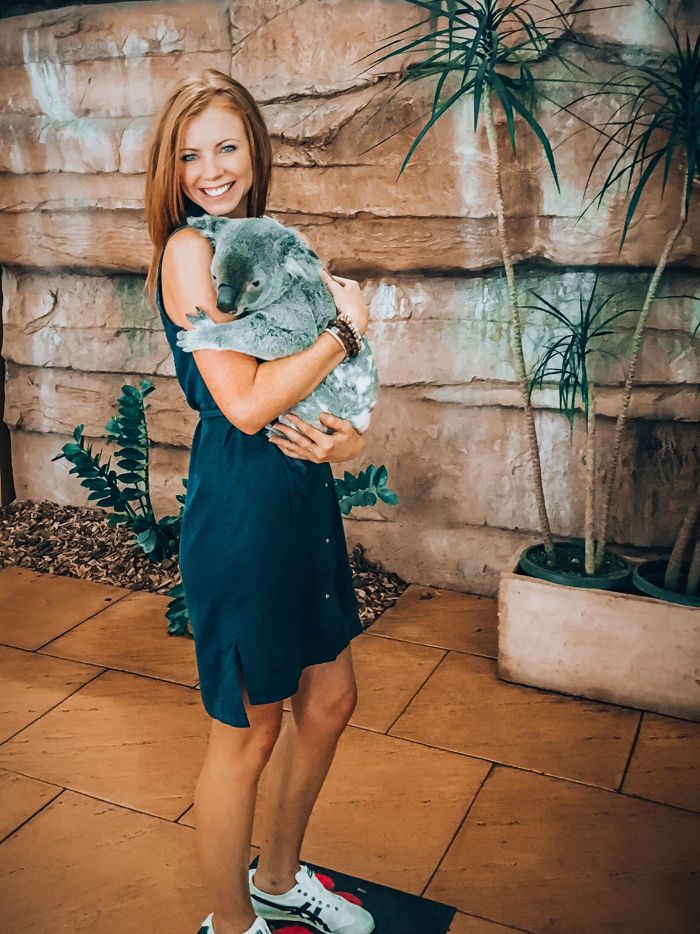 Poker Players for Australian Wildlife
Lynn Gilmartin, well-known as a presenter in the world of poker for many years and anchor for the World Poker Tour, was equally stunned as all Australians and thought about ways how she could support the cause.
"I have supported the Australia Zoo Wildlife Warriors for many years and I am an ambassador for them," she told PokerNews. "They recently treated their 90,000th patient in the Australia Zoo Wildlife Hospital since Steve and Terri Irwin opened its doors in 2002. Continuing Steve Irwin's legacy in animal conservation, the Irwin family, along with a team of amazing veterinarians and wildlife warriors, their work year-round to help our most vulnerable creatures is priceless.
"They have loads of victims from the fires in treatment right now and have been able to offer support to other wildlife centers in the state of New South Wales where the fires have been the heaviest. "
Not only the "cute and cuddly" Koalas and Kangaroos that everybody knows but also snakes, reptiles, bats, turtles and all animals that are impacted by the human influence are being treated in these hospitals. The next months and years will remain very busy and every little help is appreciated.
Gilmartin already hosted a fundraiser on social media for the earthquakes in Mexico City in 2017 previously, in which she was supported by Angel Guillen, JC Alvarado, and other poker players. She was able to share pictures of what the money was used for. And it seemed logical to try something again.
The fundraiser "Poker Players for Australian Wildlife" was created on January 6th, 2020 on Facebook.
Generous Poker Community Digs Deep
"When I first set it up, I was thinking I gotta do something. The poker community is very generous in times of need and already showed that back in 2017, the outpour of love was amazing.
"When I first set it up, I was thinking I gotta do something!"
Even though I am not there in the thick of the fires, I just gonna put it out there and share what I can. So I put the goal at A$10,000 and I thought that was a little adventurous but I thought I'd give it a shot."
It took one hour to raise A$1,000 and the initial goal of the fundraiser was reached within half a day. Gilmartin bumped up the goal to five times of that, and by the fifth day, again, the goal was reached. The goal was increased for the second time to A$100,000 and is already reached by more than 60%.
Gilmartin also pointed out how vital it is to put in the initial effort and spread the word, as very often it is all that's needed to get the ball rolling.
"I think when you have an audience that pays attention to you in any way through entertainment or sports, it's a responsibility to share what is important to you and give back in any way you can. We are influenced by those around us and when you see someone is doing that, you think I can do that, too."
Kuo, Papazian, Burns All Help Fundraising Push
And that's exactly what other poker players did. Fellow Australian Kahle Burns was among the most vocal ones to push the fundraiser and offered coaching to other players that would donate at least $500. Kitty Kuo pledged 5% of her Aussie Millions Main Event cash, Alexandru Papazian offered a share of his Sunday session whether he wins or loses, and many others joined in to offer their support:
Plenty of poker players replied to the tweet of Kahle Burns and Rob Yong in particular went out of his way and offered to donate $10,000 while suggesting that the coaching should go to Phil Hellmuth instead.
Great effort by our friend Kahle. To support this great cause we've decided to give away 1 month of HR to anyone w… https://t.co/KnWAv5nUDa

— DTO Poker Trainer (@DTOPoker)
@LynnGilmartin @ROFLshove @RealKidPoker @phil_hellmuth @philivey @TonyGuoga @DougPolkPoker @partypokerlive OK. Sorr… https://t.co/P01dyVtk3k

— Rob Yong (@rob_yong_)
Gilmartin admitted that she thought the pace of donations would slow somewhat, but that hasn't been the case.
"Reaching the $A50k was such an accomplishment and I did feel it would all calm down a bit and me too, as it was so intense for the first five days. But it hasn't slowed down and there's still many donations coming in. I actually have two phones, a laptop and a spare battery with me, because the notifications haven't stopped."
Glaser Pledges Support to "Very Good Cause"
Hundreds of poker players went on to donate through the Facebook page, one of them was UK's Benny Glaser who PokerNews spoke with briefly during the Aussie Millions.
"It is obviously a very good cause," said Glaser. "Poker can be a quite selfish and self-serving thing, it is a good thing for the community to try and help out others in need, to try and give back in a way and encourage others."
Other high profile players such as Orpen Kisacikoglu and Patrick Leonard were equally vocal on Twitter, the former promising a share of his live poker exploits during the ongoing Aussie Millions while Leonard will pledge a portion of his online sessions.
While it may be on the other side of the planet for many people, it is just one planet and this is such a disaster that will have an impact on the whole planet. It has brought out important conversations that needed to be had from the government perspective and hopefully some very positive changes will come out of it.
How to Donate
Click here if you wish to donate to the Poker Players for Australian Wildfire fundraiser.
Here are the details of the causes Crown's A$5 million is heading to as well as links for players to donate if they wish.
| Cause | Amount Pledged (AUD) | Link |
| --- | --- | --- |
| NSW Rural Fire Service | $1,000,000 | Donate |
| Victorian Country Fire Authority (CFA) | $1,000,000 | Donate |
| Western Australia Bush Fire Brigade (BFB) | $500,000 | Donate |
| Australian Red Cross | $500,000 | Donate |
| Victorian Government fund in conjunction with Bendigo Bank and the Salvation Army | $1,000,000 | Donate |
| Wildlife Information, Rescue and Education Service (WIRES), Zoos Victoria | $1,000,000 | Donate |