RunGood to Team With Faded Spade for July 28 Online Freeroll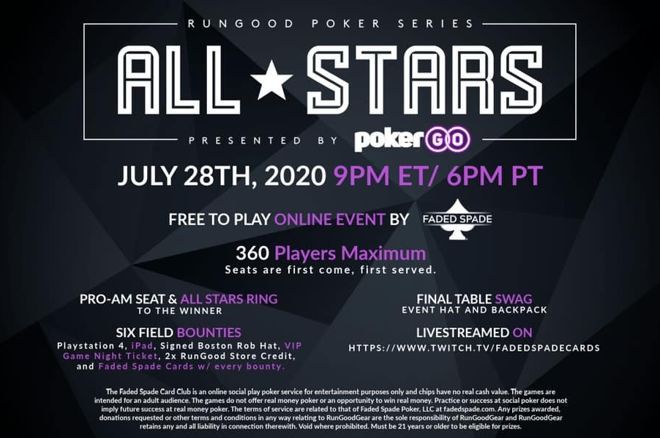 Table Of Contents
Freeroll poker players have a unique opportunity coming up on Tuesday with RunGood Poker Series All-Stars.
An online event held on the Faded Spade platform, a browser-based client built for card clubs, RunGood Poker Series All-Stars will give 360 players a chance to play for some pretty juicy prizes. The winner will get a seat in a livestreamed "pro-am" event on PokerGO. Various other prizes will go to players who eliminate designated bounties, in the time-honored tradition of opening tournaments at live RunGood events.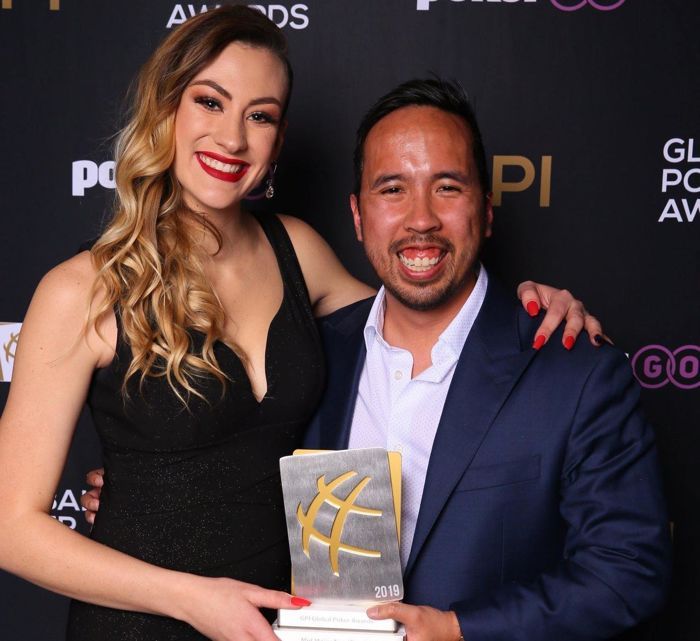 "We just wanted to bring fans during this tough time something special and fun," said RunGood founder Tana Karn. "Especially for those that can't travel to Vegas for online events. Had to go with our opening night bounty that everyone loves."
Also, Karn said, it's a way for the company to celebrate its back-to-back Global Poker Award wins — they repeated as Mid-Major Tour of the Year in 2020 after also winning in 2019.
"Might as well celebrate with 360 of our friends," he said with a laugh.
Event Details
That number spoken by Karn references the cap of 360 entries. The tournament takes place Tuesday at 9 p.m. EDT, with registration opening Monday at 12 p.m. Only the first 360 entries will be accepted, and seats are awarded on a first-come, first-served basis. Interested players should keep an eye on RunGood's social media platforms to find the link at the appropriate time.
The grand-prize winner will head to the PokerGO studio in Las Vegas for a special tournament filmed for a livestreaming audience. The winner will also earn a RunGood series ring as a trophy.
Meanwhile, six other other special bounty prizes are available by knocking out targeted players: Karn himself, Jamie Kerstetter, Joe Ingram, PokerNews' own Sarah Herring, "Boston" Rob Mariano of "Survivor" fame and Faded Spade founder Tom Wheaton. Upon each of these players' elimination, an envelope will be opened and one of the following prizes revealed:
RunGood store credit (2x)
Hat signed by Boston Rob
iPad
PlayStation 4
Additionally, each bounty snatcher will earn a crispy deck of Faded Spade cards.
Finally, players throughout the event will get some media exposure on two fronts. For one, it will be covered via live reporting right here on PokerNews. For another, various streamers will be participating and airing their play, including Alexander "AlexOptional" Green, Tyler "tsb253" Burke, Amir Nouhaus and Oliver Biles.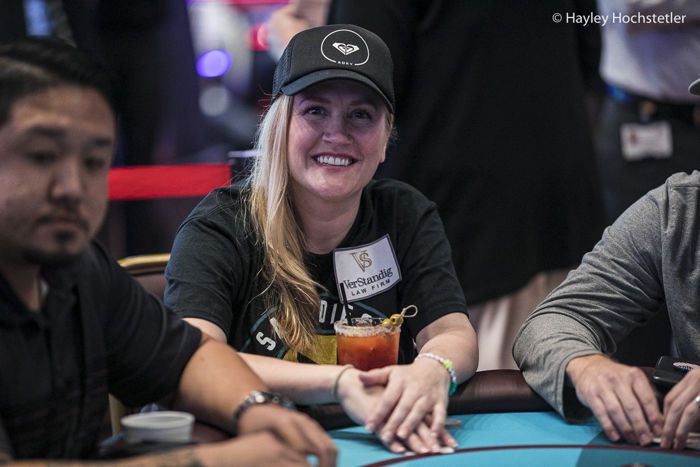 RunGood's Fall Plans?
As for the grand-prize winner, the fact that live poker remains in a state of flux in the U.S. leaves details of the pro-am event up in the air.
Originally, the pro-am was set to be 64 players, half qualified from RunGood's spring and fall events and half invited celebrities and special guests. However, COVID-19 threw those plans for a loop and RunGood events were among those affected, with several postponed that were to award seats.
Karn said he hopes to still be able to fill those seats but didn't indicate any plans set in stone at this stage. Meanwhile, the pro-am is tentatively scheduled for December, he said, though that's obviously subject to change.