Patrik Antonius on Durrrr Challenge Loss: "I Was Cocky and Arrogant"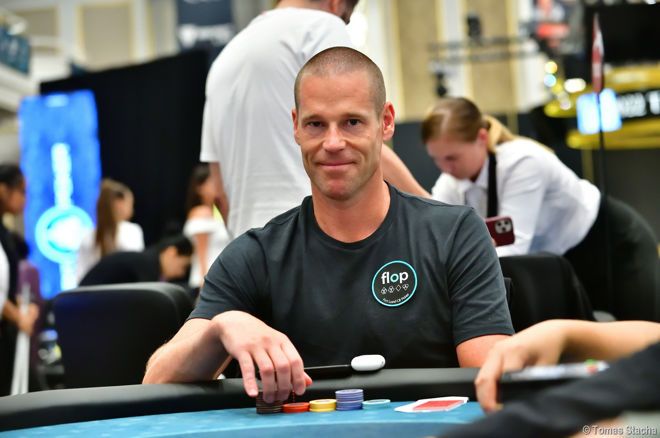 Table Of Contents
On the Brandon Adams Podcast, poker legend Patrik Antonius shared some insight into the old High Stakes Poker and Full Tilt Poker days, and gave his excuse for why he lost the infamous 2009 Durrrr Challenge against Tom Dwan.
During the 90-minute conversation, the Finnish high-stakes poker pro also discussed some golf and boxing prop bets for unthinkable amounts of money that he played. The 2021 Poker Hall of Fame candidate was one of the most popular players during the poker boom era in the 2000s.
The Durrrr Challenge
In 2009, Dwan (aka "durrrr"), arguably the top online poker player at the time, offered up a challenge to just about anyone — 50,000 hands of $200/$400 heads-up pot-limit Omaha played on Full Tilt Poker. At the end of the competition, if durrrr were to lose, he'd pay the challenger an additional $1.5 million.
Antonius was the first to accept the challenge, and was up about $500,000 around the 13,000-hand mark. But the tides quickly turned around in Dwan's favor and he dominated much of the match going forward. With about 40,000 hands played, Antonius decided to call it quits down more than $2 million. He explained what went wrong, by his account, on the Brandon Adams Podcast.
"I made one mistake on that challenge," Antonius claimed. "I agreed to play four tables at once, which I'd never done in my life, and I didn't even practice that. So, the most I'd ever played heads-up was two tables at once before. And I could play four tables at once if I could play ring games."
The losing player in the first Durrrr Challenge said he "really should have practiced to play four tables" before competing. He admitted that he was "pretty cocky and arrogant" regarding his confidence in being able to defeat a tough opponent such as Dwan.
"I would say that (Dwan) was the worst matchup for me. He would just let me bluff too much to him. He had a completely different style than others, and I had a tough time adjusting to his play," Antonius said, although he also claimed that Phil Ivey and Viktor "Isildur1" Blom were the top online players he's ever faced.
During the Durrrr Challenge, there were more six-figure pots than we can count. In one of the biggest pots of the entire competition, a $471,000 pot, Antonius took it down with queens full of sixes, beating out sixes full of nines.
Antonius and Dwan have also faced each other many times during televised live cash game shows such as Poker After Dark and High Stakes Poker.
The lengthy online competition was really the first major heads-up high-stakes online poker challenge. Dwan would go on to also face Dan "Jungleman" Cates, but has since refused to complete it and was down a significant amount of money to Cates, although he's sought additional money from durrrr for backing out without completion and still hopes to this day that the challenge will eventually resume.
Watch the Full Interview
Adams and Antonius discussed far more than just the Durrrr Challenge during the 90-minute interview. Antonius also talked about six-figure prop bets and playing in lower stakes games.
"I personally don't think I'm playing great poker when I'm playing smaller stakes," he explained. "I'm just lacking that intensity in the game. I've been trying to motivate myself to play with intensity, but it's just not the same as when you're playing really high stakes. Even billionaires, they feel the money because they feel the value of money when you're dealing with bet sizes that are $100k or $50k or $200k."
To hear the full interview, including Antonius' explanation for why he struggled in the nosebleed games in Macau, see below: