HCL Commentator on Poker Controversy: I Haven't Seen Evidence of Cheating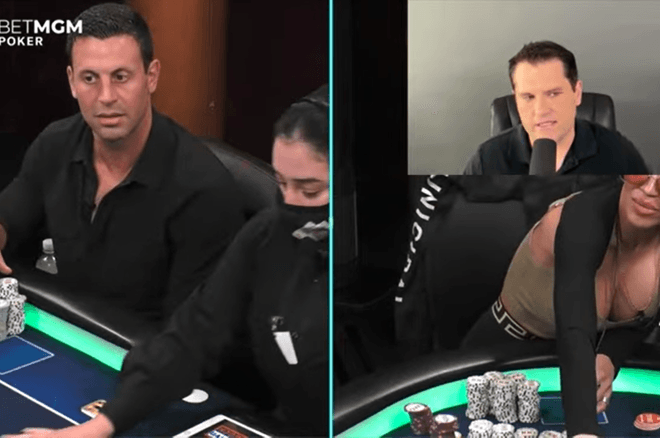 Bart Hanson, the commentator during the infamous controversial Hustler Casino Live hand, isn't convinced Robbi Jade Lew cheated, and he laid out his reasoning in a 27-minute YouTube video.
The Crush Live Poker founder has been commentating on live-streamed poker games for as long as anyone. He, along with David Tuchman, was the original host of Live at the Bike in 2005, and was a commentator on Stones Live where Mike Postle allegedly cheated. He's now a regular announcer on Hustler Casino Live.
Bart Hanson isn't Convinced of Poker Cheating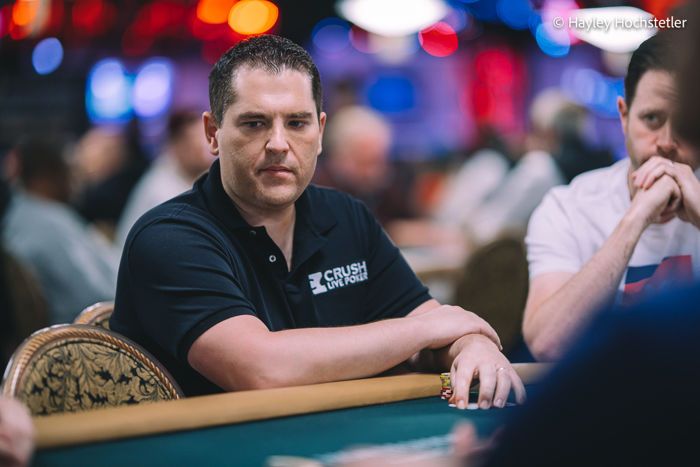 Hanson was outspoken in his accusations against Postle, who was found guilty in the court of public opinion, but never in a legal courtroom. But in the case of Robbi vs. Garrett, the commentator who recently relocated from Austin to Boston hasn't seen any evidence to lead him to believe cheating took place.
"Maybe there is a 20 to 30-percent chance of cheating," Hanson said in a video on the Crush Live Poker YouTube channel, indicating he isn't ruling out the potential that cheating occurred, but believes it is unlikely.
"(Doug Polk) sort of feels there is cheating going on. I don't really agree with him. I haven't really seen a ton of evidence to really support that I think there was some sort of cheating going on," he continued.
If you've ever watched Hanson's videos, namely strategy videos, you know he provides in-depth analysis of the topic at-hand. In the below video, he explained why he isn't convinced of cheating, at least to this point.
Hustler Casino Live is on a two-hour delay, so Hanson had known an incident took place before he commentated on the controversial hand. He told PokerNews he didn't know full details before the hand aired, but as an experienced live-stream announcer, he knows how to make it appear natural when a controversy he's been briefed on beforehand arises.
One of the main reasons many poker fans have come to the conclusion that Lew cheated is due to her refunding Adelstein the money he lost in the hand. They argue that an innocent person wouldn't refund the money when they won it fair and square. But Hanson sees it differently.
"The fact that she gave the money back convinces me even more that she wasn't cheating," Hanson said in the video. "If you have anybody who knows any poker cheats or is trying to scam money, are they gonna give the money back? I just don't think so."
Hanson gave another reason for why he doesn't think she cheated — after reviewing the other hands she played that session, in his expert opinion, she wasn't playing in a manner in which it seemed like she could see the cards. The full 27-minute video is below:
Phil Ivey's Take on Controversy
The wild hand involving Adelstein and Lew overshadowed Phil Ivey Week on Hustler Casino Live. But the 10-time WSOP bracelet winner did participate in the game, and he even shared his thoughts on the alleged cheating incident.
Phil Ivey shares what he thinks happened during the Robbi vs GMAN infamous poker hand - do you agree??

— Joey Ingram 🐉 (@Joeingram1)
"Here's what I think — I think if you notice in the middle of the hand she asks, 'can you beat a three?' So, what I think is that she thought she had jack-three, she misread her hand, and then she didn't want to say she misread her hand cause she's at a poker table. That is the best, most reasonable explanation for it," Ivey said when interviewed during Thursday's infamous stream.
Ivey's explanation for why Lew called a $109,000 wager with just jack-high and no draw was similar to what many have argued on social media — she simply misread her hand as jack-three for a small pair instead of jack-four (no pair). But there is also plenty of evidence that may contradict that claim.
First off, before making the $109,000 call on the turn, she glanced at her hole cards for more than five seconds. When asked by another player at the table, "do you have a three?" after making the call, she said "no." And then upon turning over her cards after seeing Adelstein had eight-high, she didn't so much as flinch or express surprise that she had jack-four instead of jack-three.
All of these pieces of questionable evidence have been excused by those who are in the "didn't cheat" camp, while the poker players who are convinced she cheated often bring them up in arguments. Lew has said multiple times she read Adelstein for weak and misread her own hand as jack-three, the same argument made by Ivey.
Hustler Casino Live is investigating the allegations but has yet to find any evidence one way or the other.