Visiting a New Poker Room? You Better Ask These 7 Questions Before You Play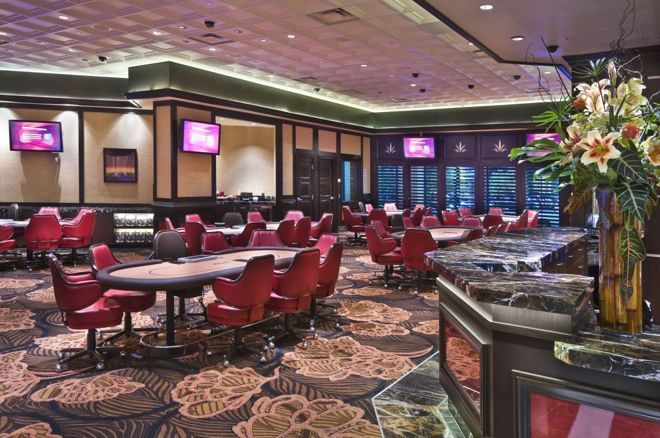 Every so often a new poker room opens up. Sometimes it's because there's a new casino. Other times it's because an existing casino decides to open a poker room.
If you're like me, whenever this happens you're like a moth to a flame, eagerly heading over to visit the new card room as soon as possible.
A new poker room usually attracts players in the area who have never or only rarely played in a public poker room before.
This is generally good for the game, as strictly home game players tend to be looser and less skilled than those who habituate public poker rooms.
I share with you now my general approach to visiting new poker rooms. I do so with the hope that you will have occasion to put it to use before too long when you find yourself visiting a new poker room.
---
DID YOU KNOW: You Can Win a €500K Sponsorship Contract at GGPoker!
---
Some of my modus operandi pertains to any new room or room that I haven't been to before. These are items that should be on every checklist when visiting any room for the first time.
In this article, I'll address the seven things you should do when arriving at any poker room for the first time.
When visiting a poker room for the first time:
you should start by asking a lot of questions, typically of the brush who greets people and signs them into games.
You also want to speak with the poker room manager.
Don't be afraid of asking questions, especially when you're new.
The job of poker personnel and management especially is to bring in new players and make them feel welcome. Their job is to serve you and answer any questions you may have, so don't be shy.
Here's a good list of questions with which to start:
What's the Rake and How Is It Taken?
Not all rakes are the same. The amount of rake taken can be the difference between a profitable and a losing session.
Some rooms charge a flat percentage up to a certain amount — say 10 percent with a $5 maximum, taken in $1 increments.
Other rooms front-load it, with $2 on the flop no matter the size of the pot and then an additional $1 at each $10 increment.
Many rooms have no rake if the pot is won before the flop (known as "no flop, no drop").
Some rooms have relatively high limit games that don't have a rake in which players pay a half-hourly fee.
Find out about which games are spread that way if you might play at that level.
---
SEE ALSO: Check Out the Rake or Break Tournaments at 888poker
---
What Are the Special Promotions?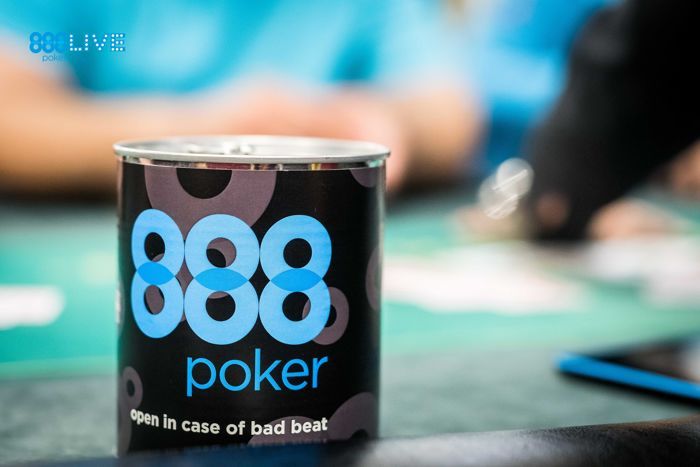 By promotions I'm referring to things like bad beats, high hands, aces cracked, and premiums for quads and straight-flushes.
Learn what they are so you don't miss out if you qualify.
Find out when they are offered as well. If there's a $2 drop for promotions, but none are offered on Tuesdays, you may want to avoid playing on that day since you'll be funding something you won't have any chance of winning.
Who Pays for Them?
Rarely, promotions will be funded by the poker room itself.
Nearly always they are funded by the players with an additional rake from the pot, from $1 to $4 in some rooms.
You need to know when this additional drop is taken so you can see how worthwhile it is to fight over small pots.
What Comps Do I Get?
In the old days, casinos and poker rooms would reward regular customers by offering freebies after a certain length of play, often given at the discretion of the floor person.
That would mean you might rate a free meal after a few hours of play, or even a free room if you'd been playing all day.
For the past 20 or so years, since the advent of the player's card, comps are typically earned on an hourly basis.
They include additional benefits, too. Access to a player's lounge, sometimes thrown in to sweeten the deal for frequent players. There are sometimes restrictions on how the comps may be spent.
It's important to learn the ins and outs of the system before you start to play in a new poker room so you can earn whatever you're entitled to.
When Are the Tournaments?
This is useful to know if you're a tournament player of course.
But it's also useful, especially in smaller rooms, to understand the ebb and flow of the poker traffic so you can decide when and how long you might want to play.
Knowing, for example, that the big weekly tournament starts at 7 p.m. in your nearby small room means it's probably a mistake to arrive at 6 p.m. intending to play cash.
Since the tournament goes off at 7, there probably won't be much of a game until players start to get knocked out at 8 or 9.
---
LOOKING FOR PLO ACTION? Don't miss the new beginner's guide to pot-limit Omaha
---
Is There a Players' Menu? Table-Side Food and Beverage Service? Free Drinks?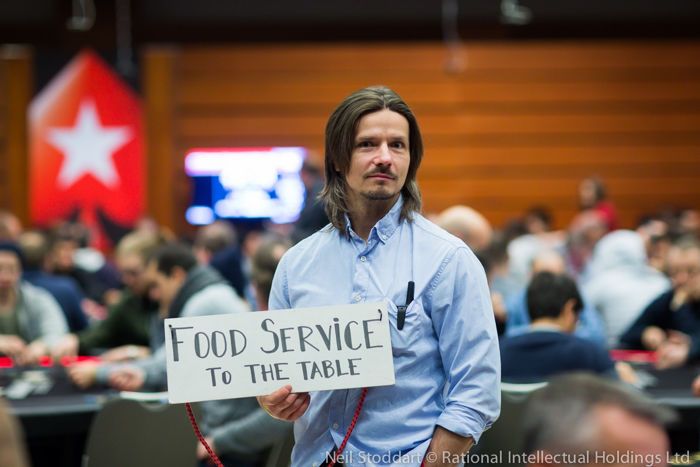 True, these things will be pretty obvious very quickly.
Even so, it's better to know it beforehand, rather than to interrupt your play to find it all out.
What Are the Rules on Straddles?
Before you commit with your time and money, you want to find an answer to these two important questions:
Do they allow it from under the gun only, from the button, or from any location?
How much is the straddle?
In many rooms, the straddle is double the large blind, but in other rooms it's rounded up. In still other rooms it is to any amount up to a cap of some kind.
Other Rules and Procedures?
Many poker rooms apply different rules — and it's important you find about each before you play.
In your conversation with the poker room manager, try to know more about:
when you may leave the table and for how long,
how you get reseated after going for a meal break,
whether cash plays on the table,
whether there are chip runners,
whether your first buy-in must be from the cage,
and on how you may request a seat or table change.
And of course, there are questions about creature comforts like bathrooms, smoking areas, and the like. Don't be shy.
The more questions you ask upfront, the more energy you'll be able to devote to your play and the play of others at the table.
Want to Get Some GOOD Online Action?
Browse the list of the top poker sites to find the best sites with soft fields and loose players!
---
Ashley Adams has been playing poker for 50 years and writing about it since 2000. He is the author of hundreds of articles and two books, Winning 7-Card Stud (Kensington 2003) and Winning No-Limit Hold'em (Lighthouse 2012). He is also the host of poker radio show House of Cards. See www.houseofcardsradio.com for broadcast times, stations, and podcasts. This article was originally published in March 2018. Last update, February 2020.