Chris Moorman Big Field Strategy Tips for the Superstorm Main Event at 888poker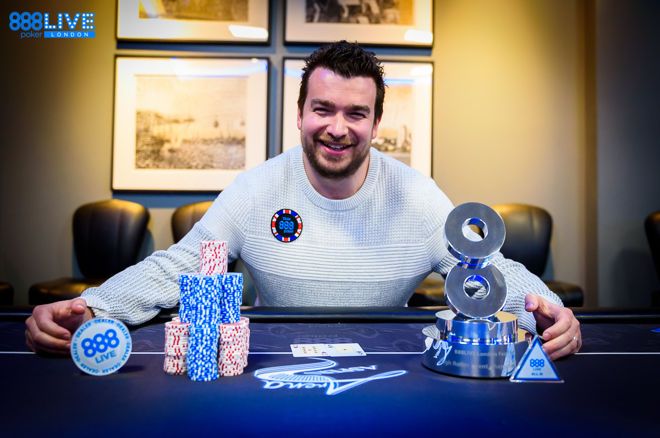 The biggest online poker series to ever to take place on the 888poker website is running right now with the Millions Superstorm guaranteeing at least $8 million in prizes across a big schedule of 480 events.
The series started September 10 and you have one month to play for your share of the cash prizes on tap, as the last event kicks off on October 12.
If you want to win big, make sure to keep your eyes on the 888poker Millions Superstorm $320 Main Event, a massive event boasting a mouth-watering $1 million guarantee.
There are plenty of ways for you to get into this event for a fraction of the cost via satellites. If you play your cards right, you can even enter the tournament for free as 888poker runs a great number of poker freerolls that lead to free entries into the $1m event.
---
NEED MORE INFO? 5 Simple Ways to Play the Superstorm at 888poker for FREE
---
The tournament is a flighted affair with Day 1s running daily at 7 p.m. GMT / 3 p.m. ET at 888poker and will need more than 3,333 entrants to meet the guarantee.
You will need to navigate through a massive field to make the money in hopes of advancing to the final table and being the last player standing to collect what promises to be a huge top prize.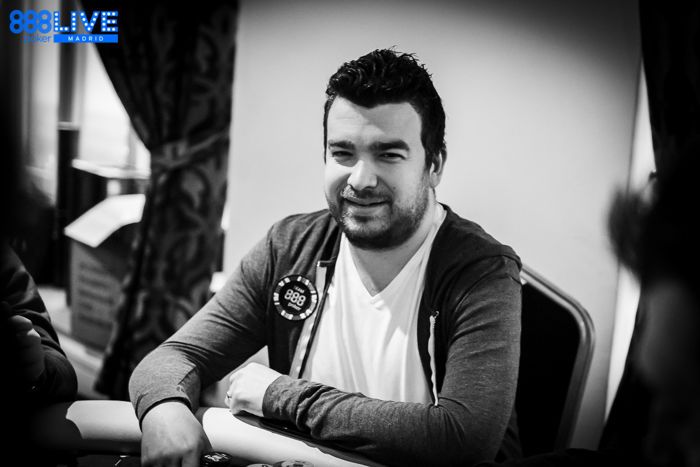 888poker Ambassador Chris Moorman parted with valuable poker tips in an exclusive interview with PokerNews on how to approach a big field tournament.
Moorman needs no introduction in the poker world. He is one of the top online tournament players in history with nearly $17.5 million in recorded online tournament earnings according to PocketFives.
Some consider him the best to ever play the game thanks to his longevity and consistency for the better part of two decades. In addition, Moorman has collected a record 30 online Triple Crowns, which is nearly more than the two closest players on his tail combined.
Play in the Superstorm Main Event for Free!
How to Focus
It can often be difficult to focus when battling it out in poker tournaments featuring big fields. Moorman has played in more than his share of these events and shared how he stays concentrated for the long grinds and avoid to play too many hands.
"I like to multi-table other tournaments at the same time to help me focus," Moorman said to PokerNews.
"I find that if I am one tabling a tournament where the end is nowhere in sight, I will try to play too many hands and try and win every pot. Playing multiple games at once allows me to be in different stages in different tournaments and keeps the action fast enough that I don't get distracted and become impatient."
Get to Know Your Opponents
Big field tournaments can be marathons. Therefore, it isn't uncommon to play with the same players for long periods of time in tournaments with big fields.
Moorman advises to size up your opponents in the early stages, especially those directly to your left or right.
"I like to Sharkscope players to see if they are regulars and see if they are playing above or below their normal buy-in levels," Moorman explained. "It's most important to watch the players on your direct right and left as these will be the players you are most likely to end up in pots against in blind vs. blind pots which are often very marginal situations."
Don't Be Vulnerable on the Bubble
Some players approach the bubble in a poker tournament as they would a satellite. Doing what they can to cash. While often this is the right play, Moorman doesn't like to put himself in that situation and instead prefers to use the money bubble to further build a budding chip stack.
"I like to try and gain a stack just before the bubble so that I can take advantage of the bubble rather than being stuck with a vulnerable stack that has to play cautiously on the bubble," Moorman shared.
"Other than that, I just take spots when I see them and look to put pressure on players when I think I can get away with it."
Moorman Excited for the Superstorm Main Event
Players around the world are excited about the Superstorm Main Event. After all, a ton of money will be on the line while playing in a tournament with a great structure.
Moorman explained why he is personally excited about this event.
"It should be a really great event and it's my perfect type of tournament as you can win a lot of money for risking relatively little," Moorman said.
"One of the most exciting things to do in poker is to test myself against opponents I've never played against before as you have to be very adaptable. I find it to be rewarding when you make the right read and make a certain play based on the information you have been provided with from their play in that session so far."
Qualify to the Superstorm Main Event for FREE!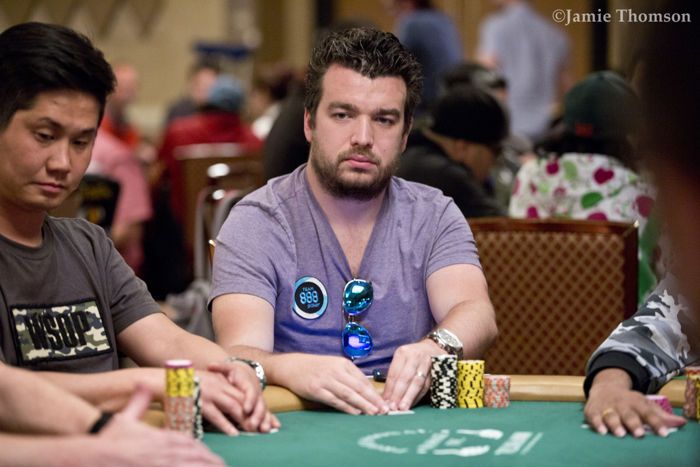 Register on 888poker to Play
The Superstorm Main Event is your chance to play hit it big. The best part is that you can get into the event for free, but, of course, you will need an account on 888poker to do so.
If you don't already have one, we have even better news for you as our readers are treated to a welcome package far greater than most new players receive thanks to the special relationship we enjoy with 888poker.
Simply download 888poker through PokerNews and you will be awarded an $88 bonus (£20 in the UK) without making a deposit.
Once you are ready to make your first deposit, it will be matched in the form of a bonus up to $888, or more than twice as much advertised on the site.