Flopping the Nut Flush Draw Against a Tight-Aggressive Opponent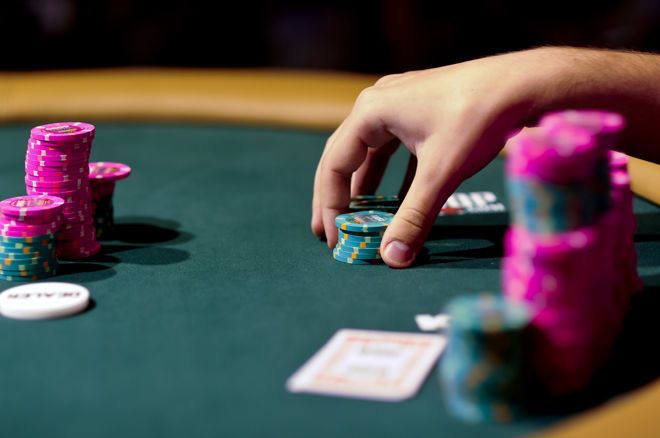 Today I wanted to share with you another fun hand from that $10,000 buy-in six-handed no-limit hold'em World Series of Poker event we've been discussion, this one involving me flopping a nut flush draw.
With the blinds 200/400 it folded to me in the hijack seat where I'd been dealt
, and with a stack about 100 big blinds deep I raised to 1,100. A tight-aggressive player in the cutoff seat who had me covered then reraised to 3,300 and it folded back to me.
As I discuss below, you want to have a four-betting range that includes your best hands (aces, kings, queens, and ace-king) and some bluffs. Here, in general, I'd prefer to four-bet, although with a tight opponent that makes me a little less likely to do so.
Here in fact I did just call, and the flop came
, giving me the nut flush draw. How should I proceed? Should I bet out, and if so, how much? Or should I check my draw, and then call or raise if my opponent continues?
Take a look at how I approached this situation in this spot, and listen to how I discuss my thought process from street to street:
Jonathan Little is a professional poker player and author with over $6,800,000 in live tournament earnings. He writes a weekly educational blog and hosts a podcast at JonathanLittlePoker.com. Sign up to learn poker from Jonathan for free at PokerCoaching.com. You can follow him on Twitter @JonathanLittle..