Top Tweeting Tips from the WSOP's Social Media Czar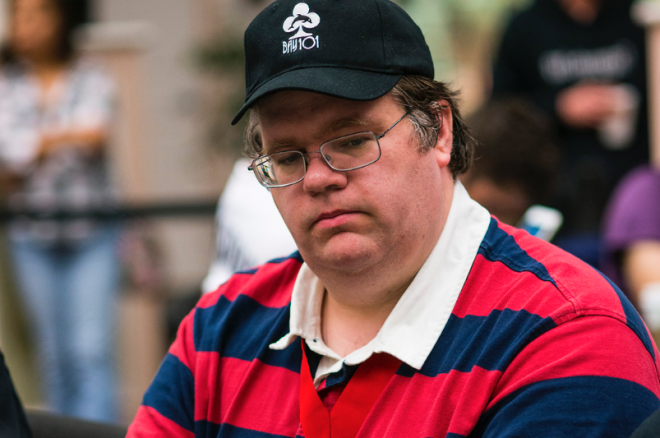 Poker's Twitter community is filled with a lively bunch of players and media types who are never short of opinions or information and are often willing to engage with everyone from fellow top poker pros to amateur dreamers.
Yet there is one man who stands above it all, lording over poker's Twitterverse, and thanks to a new title handed to him by the World Series of Poker this summer, the game's unofficial "Twitter King" is now officially the Czar.
In fact, Kevin Mathers, a former Two Plus Two Poker forum moderator, manager of poker information for BLUFF Magazine, and current Pocket Fives community manager, is spending his summer running social media for the World Series, having been named the WSOP's "Social Media Czar."
So when PokerNews went looking for some tips on how to climb poker's social media ladder, build a bigger following on Twitter, and generally find the best strategy for engaging people in 140 characters or less, we went to Czar himself.
What follows are WSOP Social Media Czar Kevin Mathers' top seven tips for improving your own poker Twitter game.
1. Game Recognizes Game
Mathers spends a lot of his time on Twitter disseminating information about various events to the public, including structures, start times, and all things poker logistics.
Of course, being the industry's top social media source for information is a good way to to earn yourself 30,000-plus followers. But there can only be one @Kevmath, so Mathers suggests poker players do what they're good at and build a following the old-fashioned way.
"Just be good at poker, because if you're really good at poker, people will follow you," Mathers told PokerNews. "It's no secret some of the top players in the game have the biggest number of Twitter followers."
2. Humor Me
According to Mathers, if you're only posting endless hand histories, your in-depth thoughts on the technical aspects of game theory, and all your latest results on Twitter, you're doing it wrong.
"Be funny," Mathers said. "Only talking about hand histories is boring. Showing a little personality is always key."
3. Troll With Care
Mathers said he's a big fan of east coast pro Jamie Kerstetter's feed, because she's often humorous without being insulting. He said he also enjoys reading Matt Glantz' takes on his account, particularly when he's looking for something with a little more teeth to it.
"You can be a troll, but you've got to be a good troll," Mathers said. "Glantz is sort of on the edge. He's biting at times, but it's not like he's being malicious. I think that should be the goal for anyone trolling on Twitter. Do it in a fun way and try not to be too insulting."
4. Where's The Beef?
In the lead up to 2016 WSOP several players took to Twitter, beefing over a myriad of issues. Bracelet bets were made and heads-up challenges issued, but settling the score is not that easy all the time, and Mathers suggests avoiding these beefs all together.
"It's not easy," he said. "I can sometimes get into my own Twitter beefs. But I really think sometimes it's best not to say anything when these things heat up."
Some might think taking on a well-known poker pro in a Twitter beef can raise their cache, but Mathers says it too often backfires.
"It's okay to have a lot of opinions on things privately, but you don't want to always be putting it out on Twitter," he explained. "Sometimes it creates more beef than you can handle and it's not really a great way to gain followers. You could get in a scrap with someone, and if you have a point, you may get more followers, but you may turn people off as well. I try to stay above the fray. Of course, there are certain people I will scrap with, but I know I really shouldn't."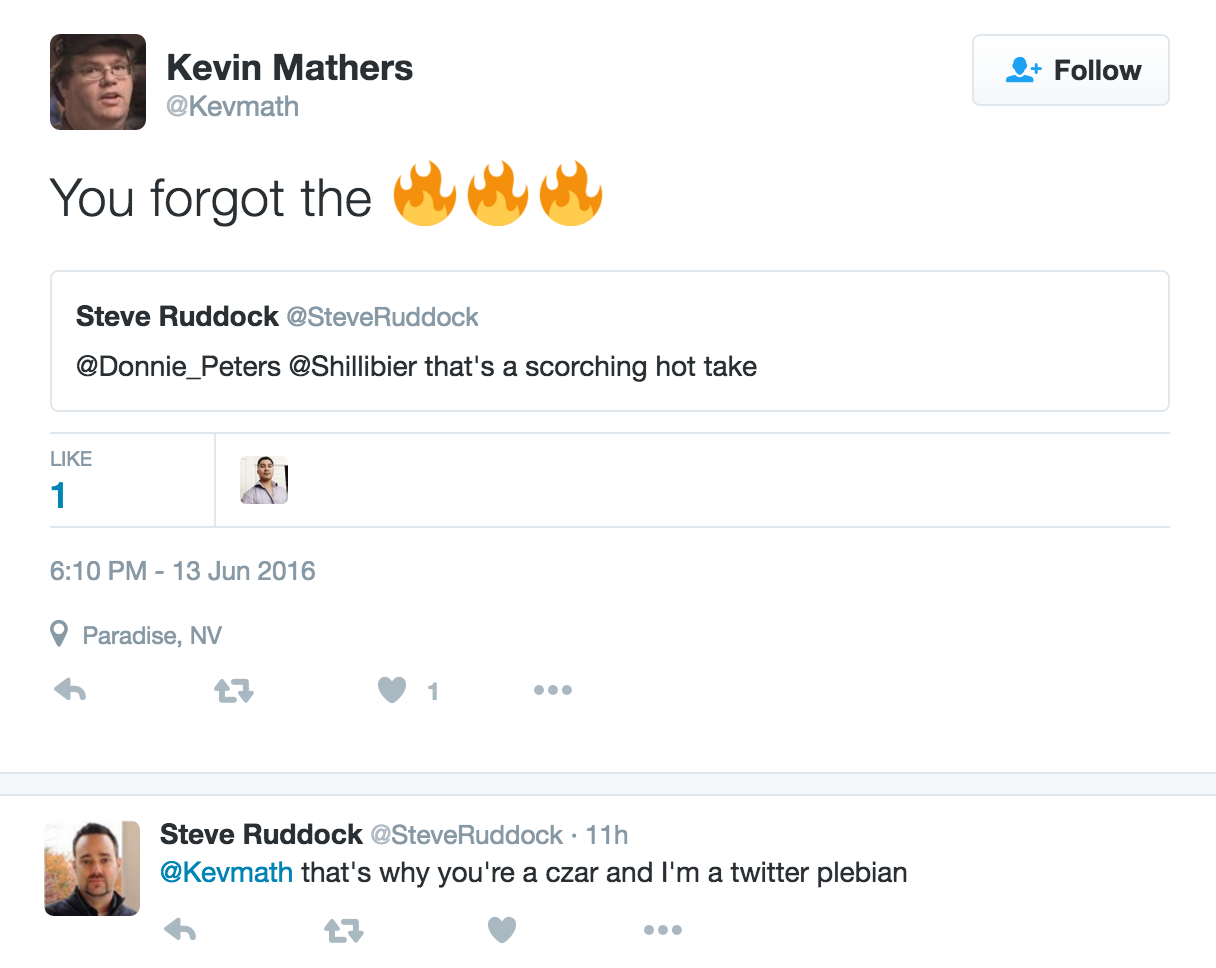 5. A Picture Is Worth 140 Characters
We've all heard the old saying a picture is worth a thousand words. Mathers says it applies to Twitter as much as anything else, and says including images of interesting things you observe can help grow your following exponentially.
"People are really attracted to pictures," he said. "You want to avoid too much chip porn though. If you're doing really well in a tournament and you have a huge stack, people want to see a picture of it, just not every 5 minutes."
When it comes to a point you just can't seem to make in 140 characters or less, Mathers recommends a photo here as well. He says taking a screen shot of a longer block of text you're trying to tweet and posting that instead, otherwise known as "screen shorting," is a good way to get something across without having to abbreviate your point, or break it up into several numbered tweets.
6. Take It Easy
In his various roles on social media, Mathers spends a lot of time answering people's queries. Sometimes it's the same question — and same answer — over and over and over again. He's certainly aware he may be repetitive and overdoing it sometimes, and warns against others doing the same.
"You really don't want to overdo it," he said. "I'm guilty of over-tweeting, but I can get away with it because of my role in the community. Overall though, I think people are really sensitive to over-tweeting. Too much of anything is a bad thing."
7. Think Twice
Finally, Mathers advises that tweeting out knee-jerk reactions to things, or tweeting when you're angry or have had too much to drink, can take you down a road from which few have come back. He suggests avoiding it.
"You definitely want to think twice before you tweet," he said. "We've all said something we regret later on, and you can really avoid that on Twitter if you take the time to think before you tweet."
"Sometimes I'll type up a tweet, then delete it before I send it out, just to get the anger out. If you're that passionate about something, go ahead, let it out, but be aware that some people are going to disagree with you, and that can lead to uneccesary beefs and you regretting things later on. The bottom line is you should at least try to think before you tweet."
Want to stay atop all the latest in the poker world? If so, make sure to get PokerNews updates on your social media outlets. Follow us on Twitter and find us on both Facebook and Google+!