2009 WSOP: Event #16, Lisandro Victorious in Swift Stud Final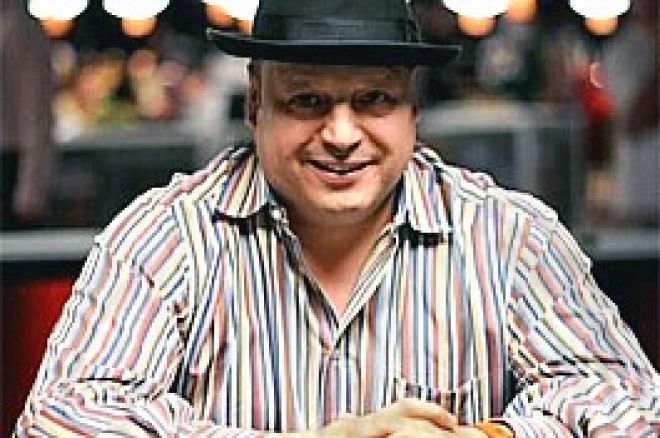 Jeffrey Lisandro cut through his competition in Event #16, $1,500 Seven-Card Stud, with astonishing efficiency, making it one of the fastest final tables in memory, coming in at under three and a half hours. With this victory, Lisandro picked up his second World Series of Poker bracelet, the first one coming in the $2,000 Seven-Card Stud event in 2007. Lisandro, one of the best-known pros on the tournament circuit, started the day as chip leader – though with only a slight edge over the number-two man, Steven Stencil – and he ended the day with all the chips, the gold bracelet, and the $127,975 first-place prize money.
Despite his seeming romp through the field, the players Jeff Lisandro had to beat on his way to his second bracelet were no pushovers. His opponents included John Juanda (four WSOP bracelets, including one in seven-card stud in 2003) and Rod Pardey (two bracelets, both in seven-card stud). We haven't checked the record books yet, but a final table of eight players, three of whom already had bracelets in the same game, may be unprecedented. Additionally, Nick Frangos had finished second in a WSOP stud event in 2007, and Daniel Studer had cashed in one.
The first player to go, about 30 minutes into final-table play, was Mitch Schock (eighth place, $13,373), who came to the final table as the second-lowest stack. Nick Frangos showed trip queens to take the pot, and Schock's cards were mucked unseen. Daniel Studer exited in seventh place, good for $15,862, when his two pair was rivered by John Juanda's spade flush.
About 90 minutes into the final table, the number of combatants was reduced to five when Eric Pardey, nephew to Rod Pardey, was knocked out in sixth place for $19,690. He was all in on fifth street, but at the end could show only a pair of eights to Jeff Lisandro's jacks and deuces.
Three of the remaining five players would be shown the door within a span of about 30 minutes, starting just after the first break. First out was John Juanda (fifth place, $25,634), who was eliminated when his queens and eights could not beat the tens full of fives that Steve Stencil caught on the river, the last of Juanda's chips having gone in on sixth street.
Next out was Nick Frangos, after raising all in on fourth street with a split pair. He improved to two pair by the river with
/
/
, but was outdrawn by Lisandro's better two pair on a board of
/
/
.
By the time Steven Stencil lost his last pot of the match, much of his stack had already gone Lisandro's way in a series of what must have been frustrating hands for him, with Lisandro getting the better of him every time. But it was Rod Pardey who would finally take him down. Lisandro had the bring-in with the
. Stencil called with the
, Pardey completed with the
, Lisandro folded, and Stencil called. Both players checked on fourth street. On fifth, Stencil led out, Pardey raised, and Stencil called. Stencil fired again on sixth street, showing a board of
. Pardey, showing
, raised again, and Stencil called all in for his remaining 11,000. Pardey turned over
for an ace-high flush. Stencil mucked and hit the rail in third place ($50,626), the original 359 contestants having been reduced to two.
Jeff Lisandro began the final stage of the tournament holding more than a 3-to-1 chip lead, and he needed only about 40 minutes to dispatch of his 64-year-old opponent, who had been a professional bowler before becoming what David Sklansky once called, "The number one seven-card stud player in the world." The end came before 5:30 in the afternoon – the earliest finish to a final table so far in the 2009 Series – when Lisandro made an ace-high diamond flush to send Pardey home in second place with $77,230.
The $127,975 Lisandro picked up for his win here win pushed the Australian pro to 27 WSOP cashes, totaling $1,931,857.