The Nightly Turbo: UIGEA News, UB for Mac, and More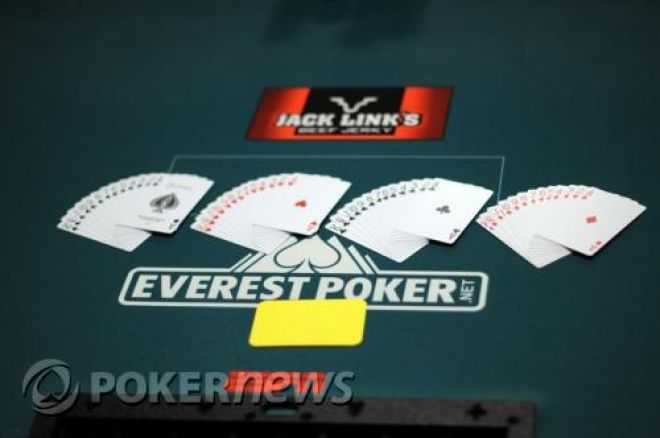 The Nightly Turbo works hard to save you time so you can work on your game. We're not wasting time today; here are the top stories.
A Win, No Matter How Small, is Still a Win
According to Gambling911, although a 3rd Circuit Court has upheld the Unlawful Internet Gaming Enforcement Act (UIGEA), the court made the UIGEA a little more clear.
"The 3rd Circuit decision on our UIGEA challenge came back this morning. They upheld the law, but as indicated by questions during oral arguments, they seem to be saying - 'if the state where the bet is placed says internet gambling is illegal, then processing that payment is illegal'...meaning that it is not illegal if the state doesn't have a law saying internet gambling is illegal," said Head of iMega, Joe Brennan Jr.
Currently, based on the decision, only six states make it illegal to gamble online; so this was a small step in the right direction for the future of Internet gambling.
Check out the court decision file here.
A Eurolinx Story
Last week we told you about some Microgaming skins that were being liquidated. We stumbled across a thread on TwoPlusTwo by Marc Karam, a sponsored pro of the Eurolinx team for three years. He was allegedly scammed by his former sponsor for at least six figures and he turned down a sponsorship deal with a well-known site because of his loyalty to the Eurolinx brand. There are a number of other players who have seen their bankrolls disappear because of the liquidation as well. Durrrr purportedly has $183k stuck on Eurolinx as well. The players have considered legal action to get their money back, but according to the post, the money is gone.
Read more on TwoPlusTwo.
Ultimate Bet for Your Mac
Mac users, you have something else (on top of the Snow Leopard release) to be happy about. Ultimate Bet has released a Mac-compatible online poker client.
"Our company strives to make our poker room accessible to as many people as possible, and we recognize that Apple computers have a growing market share in the personal computing industry," said Tokwiro Chief Operating Officer Paul Leggett. "In response to this trend we have developed an all new download poker application specifically for the Mac Operating System." 
Whether you have a PC or a Mac, you can sign up for an Ultimate Bet account through PokerNews and take advantage of our great bonuses.
Partouche Poker Tour Update
The Partouche Poker Tour Main Event at the Palm Beach Casino in Cannes started off with a bang. Over 200 players shuffled through the doors picking their seat numbers blindly out of plush velvet bags in front of rows of cameras. The 90-minute levels and 30k starting stack benefited the legendary soft field. After 11 hours of play, 150 players from Day 1A survived to see Day 2.
It should come as no surprise at the quintessential French poker tournament that Frenchmen lead the pack. Xavier Arnal leads the way with 164,300 chips. A handful of big names, and some not so big, braved a day without the sun and surf of southern France for their chance at the €3 million guaranteed prize pool.
Notables still in the field include Alex Kravenchenko just outside the leaderboard with 107,475 chips. Finnish Pro Jani Sointula not letting his hair down captured 95,275 and Mike Matusow, a particular crowd favorite, remember they love Jerry Lewis here, has 86,250.
Hoping to catch some of the momentum of his EPT Kyiv Final Table appearance, young Russian pro Vitaly Tolokonnikov, has 60,325 and Winamax pro Arnaud Mattern is the shortest of short stacks having just 10 big blinds to his name.
The Poker Trifecta of Phil Laak, Jennifer Tilly and Antonio Esfandari came, shipped and shoved off on Day 1A not to mention the "Paddington Bear of Poker," Roland De Wolfe.
There will definately be a new king of this castle as 2008 winner Alain Roy was one of the many casualties on Day 1A. No need to feel sorry for those who are no longer with us. The Palm Beach Casino remodeled the beach and pool area this year. Post tourney many players were spotted getting their tan on and consoling themselves with a beach view and bottle of red.
Everyone thank Gloria for the update by following her on twitter.
In Case You Missed It
It could be just us, but it seems that becoming a member of the November Nine helps your "run-good." It happened with Ivan Demidov in 2008 and this year, Kevin Schaffel finished second in the WPT Legends of Poker event with Steven Begleiter taking 9th. We're trying our best to figure it out in The Good Fortune of the November Nine Continues.
Day 2 coverage of the WSOP Main Event on ESPN airs tonight. And if that's not enough poker for you, you can catch ESPN's Inside Deal as well. Wonder who is featured tonight? We have the scoop.
More poker is coming to your TV screen, this time in the form of a reality TV show. Pool, Poker & Pain is the name of the show and it will encompass just that. A pool match, a poker tournament, and then, the lucky contestants will duke it out in the cage, MMA style. Check out Pool, Poker & Pain Set to Become a Reality Television Show for more.
If you're not following us on twitter by now, you should be.