The Nightly Turbo: Liv Boeree Shows Some Skin, Poker Cruise, and More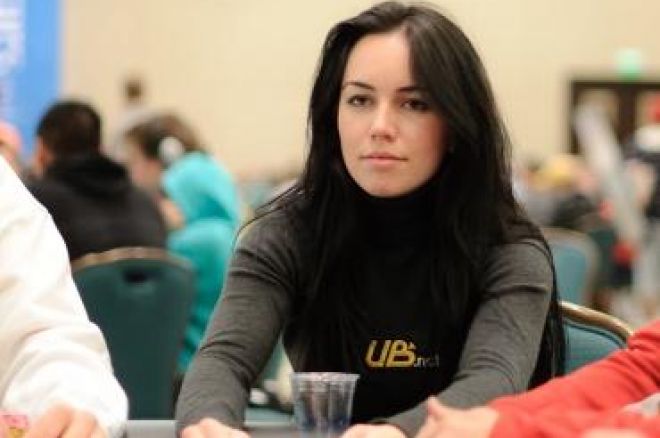 Liv Boeree shows some skin, news on a poker cruise, and more all in this edition of the Nightly Turbo.
In Case You Missed It
Team PokerNews is down under bringing all of us the play-by-play from the felt at the Crown Poker Room in Melbourne for the Aussie Millions. A champion for Event #3 was crowned and to find out who it was, you'll have to check out the recap.
Senator Jon Kyl is a little upset that the UIGEA still has yet to be enforced. He's doing his best to make it known that he's not happy. Find out what he's doing here.
The Trump Taj Mahal is holding a tournament to help out the family of a slain shift manager. If you want to help the family, you can find out how in this story.
On a Boat
If you're a fan of poker and cruises, well then, one of the six Card Player Cruises scheduled for this year may be for you. Royal Caribbean is hosting the poker cruises. Destinations you might want to visit are the Mediterranean, Alaska, the Caribbean, and Mexico.
You may be wondering why these specific cruises are different from any other cruise that has a casino. Well, on any one of these Card Player Cruises, passengers will have access to a card room that will have poker tournaments and cash games running regularly.
"The focus may be poker, but we really cater to the recreational player. This isn't the type of thing where you're going to get pros in the group ... and we have a strict no-abuse atmosphere — we don't allow any of the tantrums that you sometimes see on TV," said Linda Johnson who, with her partner Jan Fisher, runs Card Player Cruises.
CalgaryHerald.com has more.
Macau Sees Growth
Gambling in Macau has seen double-digit growth for the first time recently since the global recession began. Melco Crown Entertainment Ltd. is seeking to regain market share with this news.
Melco Crown currently has 12.5 percent of the market and is looking to grow back to its peak of 19 percent that was held in 2008. The City of Dreams casino in Macau is giving away prizes and offering discounts to lure visitors out for Chinese New Year.
Read more at Gambling911.com. Oh wait, we wrote about it too. Here's our take.
Be sure to follow us on Twitter for up-to-the-minute news.
Maximum Exposure
Maxim magazine is known for having hot girls grace the pages of the magazine and Liv Boeree fits right in. If you want to know her preference about rolling around in the hay or straw, what her favorite barnyard animal is, and whether she's ever milked a cow, you should check out her interview. Don't worry, the photo spread is there, too, so you can check out a very glammed-up Boeree.
Check out the interview and photos at Maxim.co.uk.
Spitting Mad
We're not quite sure how we feel about this story. Well, yes we are. It's pretty gross. We don't condone it and if it happened to us, we definitely wouldn't be too cordial about it.
A thread was started on TwoPlusTwo alleging that Jeff "ActionJeff" Garza spit on a player's face. The player was supposedly Bryn Kenney, and the poster with the ever-creative nickname, 11377 was just trying to get confirmation on the story.
ActionJeff took to the PocketFives blog to tell his part of the story. He didn't deny that the spitting took place. In fact he said, "let's be clear here: no, it didn't ****ing miss, and yeah, it was right in his face, and it was a lot cuz I'd been putting down some water at the table."
Bryn Kenney took to the TwoPlusTwo forums to tell his side of the story. This is a case of he said, he said, and you can find out each side of the story on the TwoPlusTwo forums.