Five Thoughts: Poker-Only Pacts and Legislation, Adelson's Upcoming Bill, and More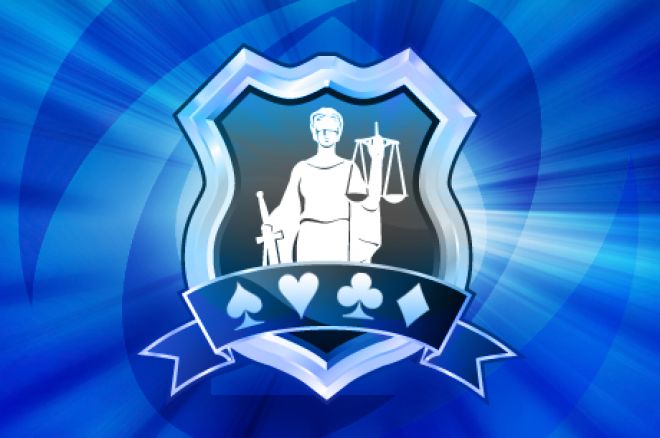 As February came to a close, Nevada Gov. Brian Sandoval and Delaware Gov. Jack Markell made history by inking a poker-only interstate compact. It was the first of its kind, and both Sandoval and Markell were eager to welcome more states as online poker is legalized throughout the country.
There were only two issues with the signing; New Jersey was self-excluded, and there was to timeline for implementation.
"I've had conversations with New Jersey," Sandoval said when asked about a partnership with the third and final state offering legalized and regulated online gaming. "We'd love to have New Jersey as a partner as well."
At this time, the Garden State isn't interested in joining forces with Nevada, a state that only offers online poker, and Delaware, the sixth-smallest state in America according to the 2010 Census. New Jersey views this compact as competition.
The timetable for implementation is still unclear, but Sandoval hinted that the two states might launch the Multi-State Internet Wager Agreement as early as this summer.
1. A Possible Compact, and Poker-Only Legislation
On Friday, during the iGaming North America conference in Las Vegas, Sandoval hinted that Nevada and Delaware could join forces as early as this summer. He also repeated that he's had several discussions with New Jersey Gov. Chris Christie about bringing the Garden State aboard, but no progress has been made thus far.
Sandoval told the Las Vegas Review-Journal that he's had informal meetings about online poker with other governors as well, making it clear that he's not interested in any form of online wagering other than poker.
"I think it's important for them to know that we're capable of doing this," Sandoval said, according to the Review-Journal. "I trust the regulatory process we have. We vetted with Delaware for several months and we're currently building the platform."
During the conference, Andy Abboud, Sheldon Adelson's top political advisor, argued that a poker-only model "isn't sustainable." Both Mark and Isai Scheinberg would disagree with this sentiment, but the honest truth is not all poker-only establishments will have as much success as PokerStars has had.
The biggest issue with poker-only legislation or compacts is that they don't appear to be as lucrative as online casinos as a whole. In February, online poker revenues dropped 10 percent to $3.1 million in New Jersey, but overall revenues exceeded $10 million thanks to a 20-percent bump in online casino revenues. Total revenues increased 8.9 percent from January.
Thanks to our weekly Inside Gaming article, I've read a good amount of articles, bills, and legal documents with regards to the pending casino expansion in Massachusetts. There are several different casino operators fighting for very few spots in the state, but all of their arguments include one very important thing; a hefty, guaranteed revenue projection.
If [insert casino] is granted a casino license in [insert region of Massachusetts], then they will generate [insert hundreds of millions of dollars] in taxable revenue.
It's everywhere, and it should be – a great way to lure legislators and tax payers into your business model is to promise mountains of money. The problem from that point forward is that you have to deliver, because the anti-gambling groups aren't going to put the pitchforks away when the election is over. They will pounce at the first sign of trouble.
Proponents of casino expansion have the luxury of time – construction doesn't occur overnight – but online gambling is seamless in the eyes of legislators and taxpayers. All you have to do is hit a button, and the profits come rolling in. Unfortunately, for online casino operators, this is simply untrue. Without the necessary exposure, software, and proper regulations, it's very difficult to have success.
For online poker, it's even more difficult. You're already making less money in rake than you would if the users are punting funds on online craps, but now you have players complaining bad software. Geo-location issues. Disconnections. It's a mess.
For the poker industry, poker-only legislation is great. We know it's a legitimate game of skill and we know it is far removed from "gambling," but is it sustainable? Will there ever be a PokerStars-like powerhouse based in the United States?
Right now I would say no, but that can all change if California, Pennsylvania, or New York chose to hop onboard and inject some life into these meager player pools. Online gaming operators must show real profits for the model to succeed, and right now that means offering online casino games, not just poker.
2. Anti-Internet Gambling Bill Coming, Tomko is Concerned
According to Poker Players Alliance executive director John Pappas, Sen. Lindsey Graham's anti-internet gambling bill, backed by Sheldon Adelson, could be introduced this week in Washington D.C.
The bill looks to strengthen The Wire Act, whichthe United States Department of Justice said only applies to sports betting in December of 2011, to ban all forms of online gambling. Our own Matthew Kredell believes that Graham has delayed introducing the bill because he wants to add co-sponsors to give the bill more strength.
Pappas agrees with this theory.
"I think they'd like to come out with a big splash on this bill," Pappas said. "We'll have to see what kind of support they're able to gather. I'm not aware of who he has on board."
Steve Wynn has recently voiced some hesitancy with regards to online game, worrying that "the potential for an industry-blackening moment if an underage scandal were to occur."
Poker Hall of Famer Dewey Tomko (2008) and Bill Byers penned a co-op-ed in the Press of Atlantic City echoing Wynn's concerns:
"In fact, we are concerned that an even more damaging scandal than one involving underage players could emerge, and that it will tarnish and even ruin the game. What worries us is well-organized teams of cheaters using hidden technology to steal from novice players now that Nevada, New Jersey, and Delaware have gone live with legalized internet poker."
Before you crush Tomko and Byers, they go on to say that they "fully support the legalization of internet poker," but they are still very concerned at this time.
The initial reports of Adelson's anti-online gambling campaign were concerning, but every time Abboud speaks – and subsequently gets served by the John Pappas' and Mitch Garber's of the world – I become less and less worried. Adelson has countless funds, but his nine-figure donation to the GOP during the 2012 Presidential Election was enough to oust Barack Obama. Money buys a lot, but not everything.
As for Tomko and Byers, their plea is unique. I trust Tomko when he says he's in favor of legalized online poker, but why would he help pen this op-ed in New Jersey? No state has tougher regulations than the Garden State. Trust me. If I had a nickel for every time I've been kicked offline from an online poker site in New Jersey – I am eight miles from the Delaware River – I would have several nickels, and a much larger bankroll.
It's extremely difficult for players to log in, let alone underage players.
The argument about collusion is also weak. Their concerns are applicable to all poker sites across the globe – there's nothing in place to stop players from colluding on Skype or any form of voice over IP or instant messaging. Even PokerStars can't totally police this issue. How would you? Install webcams on all players? Force players to close all other applications while grinding?
Collusion is an issue that the poker industry as a whole has to address, not just the U.S., and certainly not just New Jersey. I'd like to see a specific breakdown of Tomko and Byers' concerns and an example of the "realistic tests" that Nevada, Delaware, and New Jersey can run.
3. Let's Go Rangers!
On Monday, the World Series of Poker confirmed that its real-money online poker room in New Jersey has entered a partnership with the National Hockey League's New York Rangers. The official announcement followed on Tuesday, with the news that CaesarsCasino.com will be running a promotion that will allow fans to win authentic New York Knicks jerseys.
"We are excited to have the Rangers partner with his brand new category and industry leader WSOP.com to provide our passionate and loyal fans the opportunity to win some very unique experiences and prizes," said Dave Howard, president of MSG Sports.
From now until April 5, players will be able to take part in the "WSOP.com Rangers Homecoming Sweepstakes" and have a chance to win one of four grand prizes, including a home visit from a former New York Ranger great. There's also $15,000 in additional prizes, including tickets to select home games and autographed jerseys.
"We look forward to being part of the stretch run and educating tri-state area Rangers fans on this exciting new offering available to both residents and visitors in New Jersey," said Caesars Interactive Entertainment President of Marketing and Brand Michael Staskin.
As a fan of both the Blue Shirts and the Knickerbockers, this excites me. Turning on The MSG Network and seeing WSOP.com advertisements in The World's Most Famous Arena is fascinating. Likewise, a recent study shows that the "poker hotbeds" in the Garden State are all in North Jersey.
According to NorthJersey.com, small cities in Bergen County, which borders the Hudson River, significantly outperformed their population rankings. Lyndhurst ranks 126th in population in New Jersey, yet they rank 29th in online poker volume. Other Bergen County communities that outranked their population are Tenafly, Saddle Brook, Lodi, and New Milford.
From this research, casino executives believe that online play is not coming from regular visitors to Atlantic City, who tend to live closer to South Jersey, and tend to be Philadelphia Flyers, New Jersey Devils, and Philadelphia 76ers fans. So, although these two teams play in a state where online gambling isn't legal (yet), they have a large amount of fans in an area of New Jersey with the highest concentration of online players.
It will be interesting to see if the New York Giants or Jets will align with an online poker operator in New Jersey, but I don't think this is likely. The National Football League likes to separate itself from all forms of gambling, and I'm not sure Roger Goodell would allow two of his franchises to get in bed with casino operators.
4. Guagenti Wins Queen City Classic Main Event
On Episode #199 of the PokerNews Podcast, Nick Guagenti was understandably shaken. We recorded out interview with him just a day or so after the Borgata Winter Poker Open $2 Million Guarantee was suspended, and he was second in chips. He suspected it would be cancelled – it was – and now we are all playing the waiting game until the New Jersey Department of Gaming Enforcement figures out what to do with the remaining 27 prizes.
Guagenti found himself on the better side of variance on Monday, winning the Queen City Classic Main Event at the Horseshoe Casino in Cincinnati, Ohio. The $1,500 buy-in event attracted a field of 529 entries, and Guagenti earned $153,548 for the victory.
Guagenti defeated fellow Ohioan Keven Stammen heads up to take the top prize. Stammen is on a tear, banking over $300,000 thus far in 2014, and currently ranks fourth in the Global Poker Index Player of the Year Race. He may overtake Jason Mercier and even Dan Heimiller with this score, but both of those players cashed in the WPT Jacksonville bestbet Open.
Queen City Classic Main Event Final Table Results
| Place | Player | Hometown | Prize |
| --- | --- | --- | --- |
| 1 | Nick Guagenti | Westerville, OH | $153,548 |
| 2 | Keven Stammen | Coldwater, OH | $94,932 |
| 3 | Blake Barnes | Cincinnati, OH | $$69,351 |
| 4 | Jay Kelley | Cincinnati, OH | $51,412 |
| 5 | Thomas Elias | Fairfield, OH | $38,664 |
| 6 | Alex Yen | Lisle, IL | $29,494 |
| 7 | Kent Walter | Alliance, OH | $22,817 |
| 8 | Brandon Shane | Columbus, OH | $17,904 |
| 9 | Mark Weisser | Cincinnati, OH | $14,247 |
"I do really well [in Ohio], so I have all the confidence in the world when I play these tournaments," Guagenti said after the win. "I have final tabled five out of the last six tournaments I've played in Ohio."
Guagenti's recent success is a reminder that the Borgata issue is still lingering, and there are still 27 poker players waiting for a decision from the DGE. I'm glad to see that Nick landed a big score after hearing how distraught he was, and I look forward to more positive news for his 26 cohorts stuck in purgatory.
5. Schleger "Comes Out of Retirement" and Binks
Nearly a month ago, Shane "shaniac" Schleger rocked the poker world, writing a lengthy piece for Slate wherein he admitted to crack use. There were some readers who were quick to mount their high horses and convict Schleger of glorifying drugs and drug use, while clearly the former member of Team PokerStars Online was trying to start a conversation.
Schleger, who no longer grinds full time in order to write more and produce a new podcast with Dr. Pauly McGuire titled Dope Stories, took to the felt last weekend in L.A. for the World Series of Poker Circuit Bicycle Casino Main Event. He was unable to win, Nipun Java captured the title and a seat into the WSOP National Championship, but Schleger finished runner-up, earning reportedly $139,820.
WSOP Circuit Bicycle Casino Main Event
| Finish | Player | Prize |
| --- | --- | --- |
| 1 | Nipun Java | $226,785 |
| 2 | Shane Schleger | $139,820 |
| 3 | David Chase | $103,080 |
| 4 | Danny Illingworth | $76,830 |
| 5 | Jack Duong | $58,025 |
| 6 | Bao Dao | $44,395 |
| 7 | Christopher Hyden | $34,395 |
| 8 | Zewdie Wondimagegnehu | $26,980 |
| 9 | Javid Javani | $21,420 |
It was Schleger's first live six-figure score since July of 2007, and he now has over $1.3 million in career live tournament earnings.
It took a lot of courage for Schleger to pen that article and submit it to Slate, and his views on the stigmatisms associated with drug use are worth discussing. Dismissing the issue on the grounds that drug use is completely inappropriate is equally as unfair as accepting all drug use at all times. There is some kind of middle ground to be had, but as we often do, we fail to live outside of the extremes.
Good luck to Shane in his journey, and keep up the good work with Dope Stories. The Greg Merson episode is especially exceptional – it was interesting to hear the 2013 WSOP champ openly discuss his drug use in a safe, non-judgmental forum.
Get all the latest PokerNews updates on your social media outlets. Follow us on Twitter and find us on both Facebook and Google+!