2014 Year in Review: Online Poker Legislation in the U.S.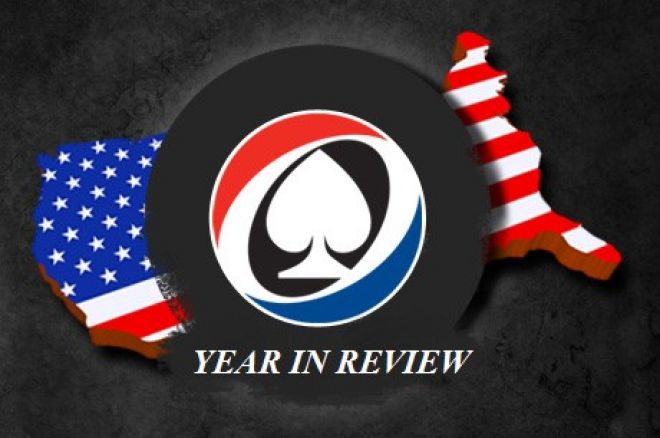 Looking back at 2014, the past year marked an alarming change on the legislative front for online poker with the industry going back on the defensive.
Since the Unlawful Internet Gambling Enforcement Act (UIGEA) passed in 2006, legislative momentum had slowly been pushing forward. Even when there was little progress on the federal front, there were bills being introduced and hearings held to discuss regulating online poker. The end-of-year lame-duck sessions of Congress always brought about the "one-time" pleas with teases, however fruitless, that regulation could be attached to must-pass legislation.
This year, the lame-duck sweat was that Las Vegas Sands chairman Sheldon Adelson would get his Internet gambling ban pushed through at the last minute.
Back in March, Adelson got Sen. Lindsey Graham (R-S.C.) and Rep. Jason Chaffetz (R-Utah) to introduce in each branch of Congress what he misleadingly called the Restoration of America's Wire Act (RAWA), and that dominated the political and media rhetoric regarding online poker for the rest of the year.
The American Gaming Association (AGA), the industry's most powerful lobbying group in the U.S., withdrew its support of online gaming to recognize the dissent on the issue among its members.
At the state level, following a dynamic 2013 in which three states got online poker up and running, progress stalled this year. California and Pennsylvania each held hearings regarding online poker, but they were more of the exploratory nature and didn't address specific bills.
There was more of a consensus on language for a bill reached among California Indian tribes and card rooms than ever before, but factions remained with differing opinions on key issues such as the inclusion of a bad actor clause and the participation of horse racing tracks that prevented legislation from moving.
Overall, states seemed less eager to pursue online poker. Part of the reason probably is wanting to take a wait-and-see approach on Adelson's crusade for a federal ban, while the sluggish start for regulated gambling in New Jersey, Nevada, and Delaware must be making state legislators take pause.
New Jersey failed to come close to even the lowest projections for its first year of online gaming with $120 million in revenue, only $27 million in which came from poker. Ultimate Poker, the first site to launch regulated online poker in the U.S. back in April of 2013, already folded in Nevada and New Jersey.
On the positive side, not only did Adelson's push to get his Internet gambling ban through in the lame-duck session fail, but his aggressiveness caused many groups to voice their opinions against Congress giving in to the irrational request of one man just because he is one of the biggest political donors.
While the Internet poker industry and others stopped Adelson from scoring this year, the defense will need to withstand an even harder push in 2015. Stay tuned for a column soon on what to expect from online poker legislation in the new year.
Get all the latest PokerNews updates on your social media outlets. Follow us on Twitter and find us on both Facebook and Google+!