Movie Trailer Release for Vince Van Patten's Walk to Vegas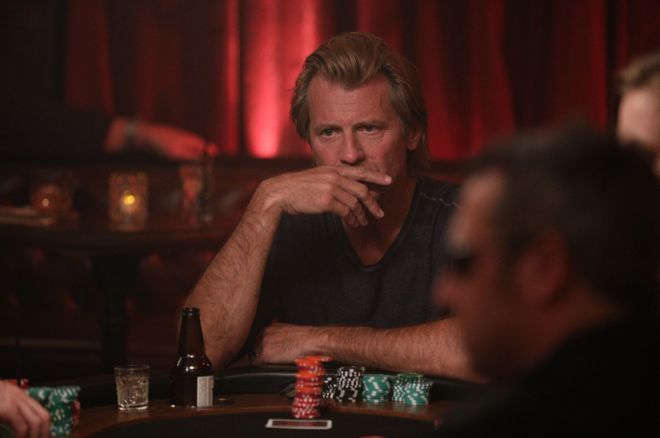 Watch out poker fans, a new movie is headed your way starring the World Poker Tour's Vince Van Patten. Walk to Vegas is based on a true story about Hollywood big shots who will bet on anything.
The film was written by Van Patten and Steve Alper and is directed by Eric Balfour, who has acted in such films as Hell Ride and Skyline.
Van Patten stars in the film as the main character Duke, and he is joined by a talented cast including Willie Garson, John O'Hurley, and Danny Pardo. There are also appearances by poker players Jennifer Tilly, Phi Laak, Antonio Esfandiari and Mike Sexton.
Click here to watch the trailer.
The poker world knows Van Patten for his role with the WPT, but as the son of the legendary Dick Van Patten, he's actually been in Hollywood for decades. He's even starred in such projects as Baywatch, Rock 'n' Roll High School, and The Six Million Dollar Man.
According to the Walk to Vegas website, Van Patten's wife, Emmy award winner Eileen Davidson, encouraged him to make the movie saying, "Everybody loves movies about Hollywood. You've got to write your story… and oh yeah, I'd better play your wife or else."
The website also reveals that Van Patten's long-time employer, the WPT, co-produced the movie and plans to market it to their poker viewership.
Filmed in 2017, Van Patten revealed on Twitter he hopes for a release later this year.
"Just finishing post on it now," he tweeted on July 17. "Looking to get it out in about six months from now."
You can keep tabs on all the film's updates by following @WalkToVegasFilm on Twitter.
Executive Editor US, PokerNews Podcast co-host & 2013 WSOP Bracelet Winner.