The Muck: A Call to Stop Slowrolling and the Final $25K Fantasy Ruling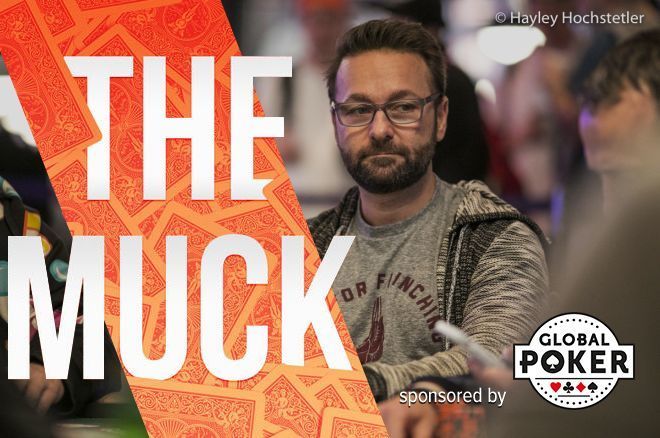 Table Of Contents
The 50th annual World Series of Poker is nearing the halfway mark, and as always, there is no shortage of Twitter drama along the way. PokerNews continues to write about these nuggets from Twitter during week three of the WSOP for this week's Muck edition.
DNegs Calls for a Stop to Slowrolling
In the most recent back-and-forth banter on Twitter, Daniel Negreanu called for a stop to slowrolling. For those following along, Negreanu and Shaun Deeb have been battling in the poker Twitter streets and it is assumed this was aimed at Deeb.
As expected, Deeb responded in quick succession, seeking a "DNegs approved" stamp on all things poker, social media and food.
@RealKidPoker It's a good thing you have so much free time this summer to write rules for how other people should p… https://t.co/RffqpQG8Pd

— slovesthepoy (@shaundeeb)
Negreanu continued by claiming he is not bothered by being slowrolled, and he simply sees it "as classless and rude for the most part." He went as far as calling it sociopathic.
@J_Hawk25 Thing is, most people who slowroll are going to be sociopath. Slowrolling them won't cause them to feel a… https://t.co/2W6CZGQl2I

— Daniel Negreanu (@RealKidPoker)
If you're unsure exactly how a slowroll works, PokerNews breaks things down when Niall Farrell slowrolled Michael Gagliano and then Deeb got a taste of his own medicine at the 2018 WSOP.
Final Ruling in the $25K Fantasy Draft Arbitration
Last week, the WSOP added a $50,000 Final Fifty High Roller to the schedule. Players involved in the $25,000 fantasy draft were debating on Twitter whether or not it should count for points. Some argued that it would have changed drafting strategy, but others pointed out that everyone was equally in the dark so it was all fair.
In the end, Negreanu sought arbitration from a panel of respected players.
We have 3 arbitrators who have agreed. They will get an email arguing both sides of the issue. They will vote and d… https://t.co/0hY1XIr4b7

— Daniel Negreanu (@RealKidPoker)
In the end, it was decided that the $50,000 Final Fifty High Roller will not count for points in the draft.
Arbitrators ruled on whether or not the added $50k NLH event should count for the @25kfantasy league and they have… https://t.co/W4aFUNqWqT

— Daniel Negreanu (@RealKidPoker)
Keep up with all the drama and the live updates from the 2019 World Series of Poker right here at PokerNews. The Muck, WSOP edition is brought to you by Global Poker.