Get to Know the WSOP Bracelet Winners on GGPoker (Part 1)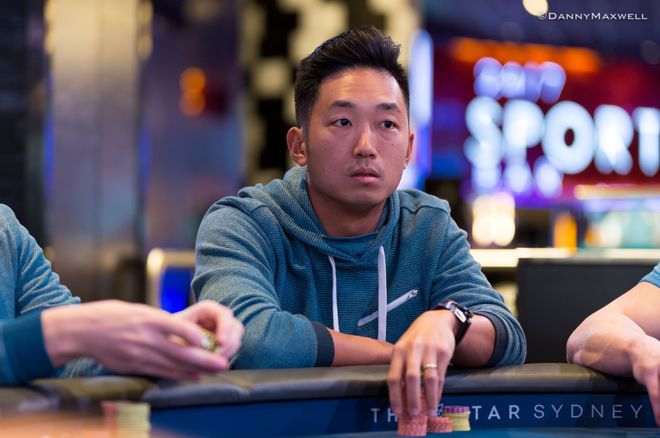 With the 2020 WSOP Online on GGPoker in full swing and over 20 of its 54 bracelet events in the books, there's been plenty of interesting winners from all across the world so far — even a double-bracelet winner — which each of them having their own unique story on how they captured poker's most coveted prize.
PokerNews has been in touch with several champs around the world to learn more about them. In total's first installment of the series, we take a closer look at Shoma Ishikawa from Japan, the first bracelet winner of the series, Australian high roller Hun Lee, who's no stranger to playing for big money, as well as South Korea's Sung Joo Hyun, who had a deep run in the Little One for One Drop two years ago.
Follow all the latest from the GGPoker 2020 WSOP - LIVE!
The cards are in the air in the GGPoker WSOP Online. The PokerNews live reporting team is on top of all things WSOP. Don't miss a beat!
---
The First Bracelet: Japan's Shoma Ishikawa Wins WSOP Gold After Playing Poker for Three Years
The opening night on GGPoker didn't go exactly as planned, with two out of three bracelet events needing to be postponed due to a glitch. The third, the ultra-fast Event #34: $525 Super Turbo Bounty No-Limit Hold'em, played out as scheduled and crowned a winner in Shoma Ishikawa from Japan, making him the first official online bracelet winner not being present in Nevada or New Jersey.
The 25-year old from Osaka, Japan has only picked up the game three years ago, back in March 2017, but already has been making waves in the Asian scene as of late. Ishikawa was introduced by a friend who said there is an "interesting game" and was invited to learn the game.
"My next goal is to become the first multiple bracelet winner from Japan"
Not long after, Ishikawa started traveling to nearby countries South Korea and Vietnam, where he racked up the cashes in the APT and AJPC series. In total, Ishikawa has won $34,239 according to The Hendon Mob, all coming from his cashes abroad; he's still looking for his first cash on home soil.
---
GGPoker Introduces SnapCam; Send Video Reactions to Your Opponents!
---
Still, the Korean and Vietnamese series felt like home for the young poker talent. "There were many Japanese people in APT and AJPC, and even if I had never played poker overseas, it was an atmosphere that was easy to participate in, so it was relatively easy to get there," he told PokerNews. Ishikawa added that he's caught the poker travel bug, as he can't wait to go to Europe and America to play more poker once corona has settled down to test his prowess with the best of the best.
Ishikawa is the third Japanese bracelet winner in WSOP's history, following in the footsteps of Naoya Kihara and Takahiro Nakai. Merely being part of that line-up isn't enough, as he has lofty goals set out for himself. "My next goal is to become the first multiple bracelet winner from Japan," he said. "I want to achieve a good result in the Main Event."
With a bankroll boost of over $100K and a shiny bracelet around his wrist, he's more than ready to attach his name to another first.
Event #34: $525 Super Turbo Bounty No Limit Hold'em 6-Handed Final Results
| Place | Winner | Country | Bounty Prize | Cash Prize | Total Prize |
| --- | --- | --- | --- | --- | --- |
| 1 | Shoma "pp_syon" Ishikawa | Japan | $35,225 | $82,425 | $117,650 |
| 2 | Diego "El Motron" Ostrovich | Argentina | $27,710 | $59,263 | $86,972 |
| 3 | Gary "STARDOG13" Johnson | Canada | $9,190 | $42,610 | $51,801 |
| 4 | Daniel "Gyrocopter" Strelitz | Canada | $19,793 | $30,637 | $50,431 |
| 5 | Yulian "Ector" Bogdanov | Bulgaria | $12,649 | $22,028 | $34,677 |
| 6 | Tom "Pik00rs" Delaine | Malta | $4,387 | $15,839 | $20,225 |
| 7 | Ilya Anatsky | Belarus | $8,955 | $11,388 | $20,343 |
| 8 | Mulgyeol "waterwave" Kim | China | $6,842 | $8,188 | $15,030 |
| 9 | Dimitar "Mort" Yosifov | Bulgaria | $6,215 | $5,887 | $12,102 |
---
Aussie Rules: High Roller Hun Lee Gets the Monkey Off His Back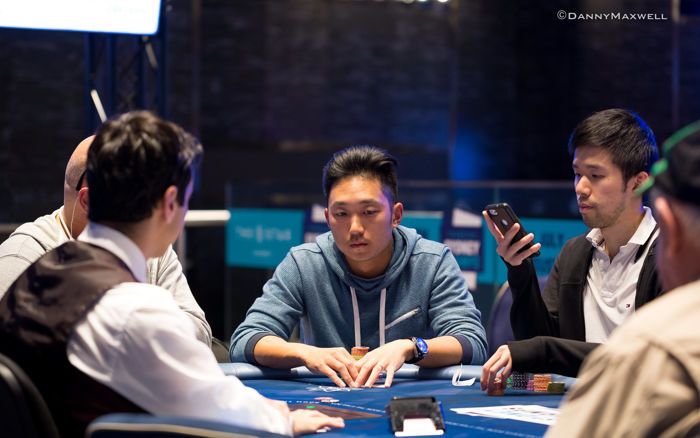 Having the online WSOP on GGPoker offers a unique opportunity for those usually unable to make it to Las Vegas to still compete for a WSOP bracelet. One of the beneficiaries of that opportunity is Hun Lee, who struck gold in Event #37: $1,050 Bounty PLO and won $161,886. Lee, one of the most accomplished winners of the series who's boasting over $1.7M in lifetime winnings on his Hendon Mob alone, told PokerNews how the opportunity was exactly what he needed.
"WSOP online was a blessing for me, as I wasn't gonna travel to Vegas for it," the Aussie told PokerNews. "We were expecting a newborn, plus COVID makes it extremely hard for us to travel that far."
Lee's been around the block and seen his fair share of six-figure scores before; no fewer than six are gracing his Hendon Mob profile with a runner-up finish in the 2020 Aussie Millions $25K PLO as the most recent standout. The Aussie mentioned his experience from playing the late stages of those high-profile events helped his confidence at the WSOP final table, despite not playing too many Omaha tournaments regularly due to limited offerings.
---
---
No stranger to high-pressure situations, Lee used his vast experience to demolish his final table and explained how he felt during the run. "It was a really interesting event. It was the first time I made a deep run in a progressive knockout event and there is a lot of adjustment to it due to the way the bounty works. It's about finding the balance between hunting the bounty and preserving your chips and your tournament life to make a deep run," he said.
... at that point in time, I've completely disregarded ICM and bounty, and just focused on winning the bracelet"
"There were quite a few PLO crushers that made a deep run in the tournament, some of which I've had the chance to play against in the past that I feel they have an edge over me, like Ronny Kaiser and "rubbherducky" [Canada's Alex Difelice]. "rubbherducky" actually destroyed the FT of the WSOPC PLO Main Event that I came 4th. So when he busted 9th, I thought I was the most experienced player left and I really liked my chances.
At that point in time, I've completely disregarded ICM and bounty, and just focused on winning the bracelet," he added.
---
Here are ten things you don't know about the WSOP on GGPoker
---
The focusing paid off, as Lee cruised to victory to claim his maiden bracelet. "I think winning a bracelet is in every poker player bucket list, and I'm lucky enough to tick that box today," he told PokerNews. Seven years ago, Lee finished runner-up to Aaron Lim in the 2013 WSOP APAC A$5,000 NLHE, which left him gutted. With the monkey off his back, Lee can now focus on the rest of the series.
"I intend to play most of the remaining NLHE and PLO events, but it will depend on how much sleep the newborn allows me," he indicated where his priorities lie.
Event #37: $1,050 Bounty Pot Limit Omaha Final Results
| Place | Player | Country | Prize |
| --- | --- | --- | --- |
| 1 | Hun Lee | Australia | $161,886 |
| 2 | Janne "Fructu" Peltoniemi | Finland | $64,246 |
| 3 | Craig Timmis | U.K. | $66,836 |
| 4 | Bradley "DrStrange7" Ruben | Canada | $39,472 |
| 5 | Paul Teoh | Malaysia | $37,083 |
| 6 | Attila "zzzumbaaa" Kuna | Hungary | $25,287 |
| 7 | Nikolaus "schnitzolauf" Eigners | Austria | $14,537 |
| 8 | Shaul "yoffitoffi" Meir | Israel | $12,031 |
| 9 | Alex "rubbherducky" Difelice | Canada | $10,442 |
Need more info how to play the WSOP on GGPoker? PokerNews has you covered
---
Sung Joo Hyun Carried 100k in His Back Pack After One Drop Deep Run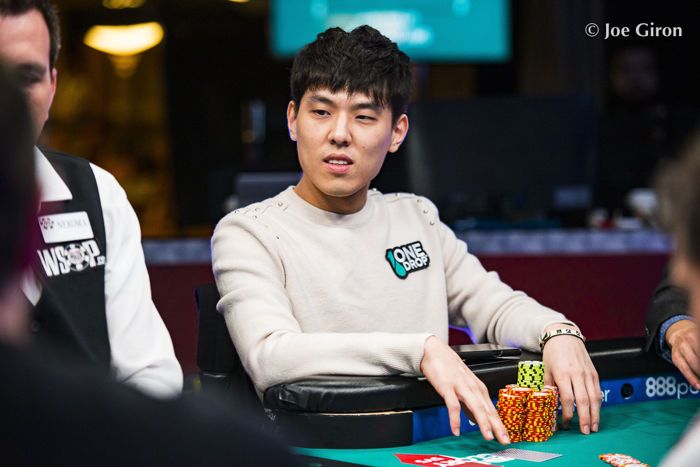 Loyal followers of the PokerNews live reporting might recall Sung Joo Hyun (30) making a deep run in the 2018 Event #68: $1,111 Little One for One Drop. The man from Seoul, South Korea won $189,098 for finishing 4th, an amazing return on investment in the charitable tournament.
Now playing on GGPoker from the Asian country, Hyun captured the bracelet in Event #46: $500 Deepstack No Limit Hold'em and banked $161,898 plus a gold bracelet. It's especially the latter part that's of importance for the South Korean.
"[Winning a] WSOP bracelet was my dream for many years and I think I might cry if I see them," Hyun, a ten-year veteran of the game, admitted. "It means more than money to me. I would rather win a 200k 1st place bracelet even than a 300k non-bracelet event."
"[Winning a] WSOP bracelet was my dream for many years and I think I might cry if I see them"
It shows the determination of the South Korean — an avid soccer fan and supporter of London's Tottenham Hotspur — who wasn't satisfied after his fourth place in the Little One for One Drop, coming so close to the elusive prize. "I remember carrying over 100k in my backpack but was still unhappy," he told PokerNews.
South Korea has seen a recent uptick in bracelet winners, with Hyun following in the footsteps of COLOSSUS winner Sejin Park and Ladies champ Jiyoung Kim, who both won their maiden wristbands in the 2019 WSOP.
---
---
However, with South Korea going from zero to three in the span of a year, he admitted there isn't a secret recipe to success lingering out there. And — perhaps as a bluff — he even downplayed the recent breakout performances despite the country's clear-cut success of the past year.
"To be honest, [South Korean poker is] very weak. People here tend to focus too much on the results and spend less time studying the game. I think it will take a long time to be a strong poker nation like Germany or Austria."
"I do hope that we improve, don't get me wrong!"
Event #46: $500 Deepstack No Limit Hold'em Final Table Results
| Place | Winner | Country | Prize (in USD) |
| --- | --- | --- | --- |
| 1 | Sung Joo "ArtePokerTV" Hyun | South Korea | $161,898 |
| 2 | Yiduo "Tr1pTripM" Yu | China | $116,605 |
| 3 | Jeffrey "hockeysyrup" Mallach | Canada | $83,696 |
| 4 | Nikita "VSMPZD" Kuznetsov | Russia | $60,178 |
| 5 | Yu "kris16" Du | Thailand | $43,269 |
| 6 | Che Li "32bo" Lin | Taiwan | $31,111 |
| 7 | Jens "el_gazapo" Kerper | Germany | $22,369 |
| 8 | Wei "dugui777" Zhao | China | $16,084 |
| 9 | Yesha "Iconic" Punjabi | Australia | $11,564 |
---
Sign Up for a GGPoker Account Through PokerNews
If you want to play in the WSOP 2020 Online on GGPoker, you'll need to sign up for an account. By downloading GGPoker via PokerNews entitles you to a welcome bonus worth up to $600. Your first deposit is matched 200% up to a maximum of $600, setting you up nicely in time for the WSOP Online.
The bonus releases into your account in $10 increments each time you earn 6,000 Fish Buffet Points, which is the equivalent of $60 in rake or tournament fees.