As Elections Loom, What's the Outlook for Online Gaming and Poker?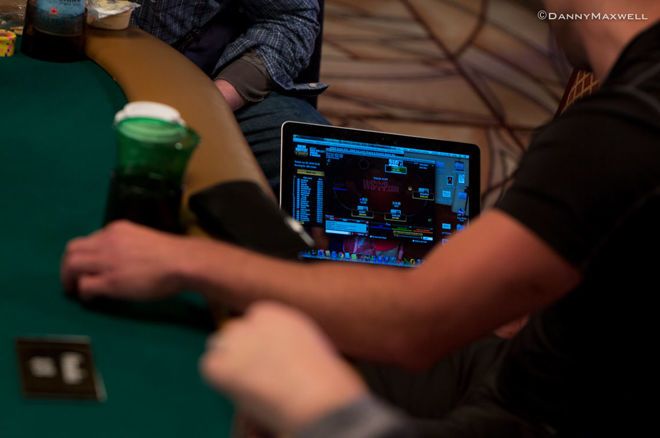 Election season is always a time for folks to focus on the issues that matter to them. Be it immigration, foreign policy, the military, health care, or whatever else hits close to home, many people make voting decisions based heavily on whatever is most meaningful to them.
While not quite as heavy as most of the aforementioned issues, gambling expansion, particularly online, is a topic that's central to the hearts of many poker players.
Therefore, PokerNews has decided to take a look at the future of online gambling by speaking to Steve Ruddock, content director at BettingUSA and editor-in-chief at Gaming Law Review. Formerly a poker player himself, he's been involved in the industry for about 20 years and has spent the last decade following and scribing about legislative progress across the country.
States to Keep an Eye On
Online gambling has made plenty of progress in many states thanks to the 2018 Supreme Court ruling that cleared the way for expanded gaming across the U.S. Legislation has followed on a state-by-state basis, with 22 either making it explicitly legal or currently hosting operating sportsbooks.
However, online poker has not kept the pace. Long legal in Delaware, New Jersey and Nevada, those three states were joined by Pennsylvania, bringing to fruition 2017 legislation.
Two more states — Michigan and West Virginia — have legalized, but no launch has yet occurred. Thanks to its much larger population, Michigan has brought about more excitement, and a recently passed bill means it may be able to join the shared liquidity agreement.
According to Ruddock, the circumstances are actually pretty ripe for more progress in the near future. That's largely because of two things: continued legislative victories from the pro-gambling side make it more palatable to other states, and the fact that COVID-19 has put such a damper on land-based gaming and, by extension, the taxes it generates.
"The bottom line is online gambling laws pass when a state is looking for revenue or the existing gaming industry has taken a hit," he said. "That puts a lot of states in play in 2021.
"COVID-19 decimated land-based gaming. No one knows if another lockdown is coming, or how long visitor capacity will be restricted, or when poker rooms, restaurants, and shows will be fully operational. So companies that were previously apathetic to online gambling have suddenly become very interested."
While many high-profile rooms like Borgata and Seminole Hard Rock have reopened, spiking COVID-19 cases pretty much across the country mean that progress could stall out or even reverse at any moment.
"The states I would keep an eye on are the ones where sports betting either hasn't been legalized or where it was recently legalized without a big legislative fight," Ruddock said. "My short list would include Massachusetts, Connecticut, Rhode Island, Indiana, and Iowa."
What about the big fish?
For years, there have been high hopes that New York and California would pass legislation. T
he last serious push in New York came in 2017, while California seemed to finally wave the white flag in 2018 after rumblings seemingly every year were shut down by an impasse with local tribal interests.
Ruddock didn't seem optimistic.
"New York and California are always on everyone's wish list, and lawmakers in those states seem to understand that all too well, as they've become experts in keeping hope alive but never getting anything accomplished," he said.
Does Trump need to crack aces to win the election?
What Are the Election Focal Points for Online Gambling?
As for what races to keep an eye on come Nov. 3, Ruddock said the last election, he'd have been able to offer a handful.
However, with momentum occurring almost across the board, pushback against gambling legislation has started to dwindle
"Online gambling just isn't the hot button issue it used to be," Ruddock said. "DFS and sports betting are widely available, and you have a dozen states with online lottery products. Betting online has been normalized, and the sky hasn't fallen."
Despite the well-known, big-money opposition long powered by ultra-wealthy Republican Sheldon Adelson, Ruddock cautions against being able to simply differentiate opponents and proponents based on party lines.
"Gambling expansion has never been a partisan issue, as support and opposition come from both sides of the aisle," he said. "There will always be voices of opposition, but by and large, it comes down to money, and virtually every state needs that right now."
How is the New Hampshire Case Going?
The biggest battleground currently seems to be the ongoing lawsuit between New Hampshire and the U.S. government. There, the state asserts that the government's reinterpretation of the Wire Act has unlawfully interfered with its ability to conduct its online lottery.
PokerNews legal contributor Mac VerStandig installed the state as a hefty favorite, a viewpoint that Ruddock shares. However, he says the outcome won't really be the end-all of the battle.
"New Hampshire is on solid footing and is a clear favorite to prevail in the case, but if it gets resolved in the courts, it really doesn't matter until it gets to the Supreme Court," he said.
Whether it gets there may depend on the outcome of the presidential election. A Biden victory — he's seen as a favorite at the moment — would mean a new attorney general.
"What effect that has on the current Wire Act opinion is unclear," Ruddock said. "A new opinion would have to be written, and that takes time and resources. I'm not sure with everything going on that would be a priority.
"More likely, the new AG could simply choose not to enforce the 2018 opinion. And unless the person is an anti-online gambling zealot, which is highly unlikely, it likely means the end of the NH case, as the AG has the power to end the appeal process.
"That might seem like a win, but online poker advocates need to understand that short of a Supreme Court decision or a legislative rewrite by Congress, this is going to be an ongoing issue. Every new AG and every new administration could issue a new Wire Act opinion. Short of one of those two things, there will never be an end to this, although I would add that as more states offer online gambling, the more difficult it is to issue a 2018 opinion."
Check out PokerNews' US Legislative map to learn more.
Cat Out of the Bag?
Essentially, the cat's out of the bag as far as online gambling goes in the U.S. It's now a central part of so many state budgets, and so much time, money, and resources have been poured into getting the ball rolling, that it won't be going away.
If the states that do have gambling choose to pass iGaming legislation, which makes sense in the current climate when live revenues are limited, the hope would be that poker could tag along as part of comprehensive "omnibus" packages like the ones passed in Michigan and Pennsylvania.
On the whole, Ruddock finds himself optimistic about the chances of pro-iGaming legislation in the near future. But will poker specifically have a similarly rosy outlook?
"The U.S. has passed a point of no return with online gambling," Ruddock said. "The big question is, can online casino and poker catch the initial wave that sports betting is creating or does it have to wait for the next one?"