Adam Friedman Wins Fifth WSOP Gold Bracelet in Event #22: $10,000 Seven Card Stud Championship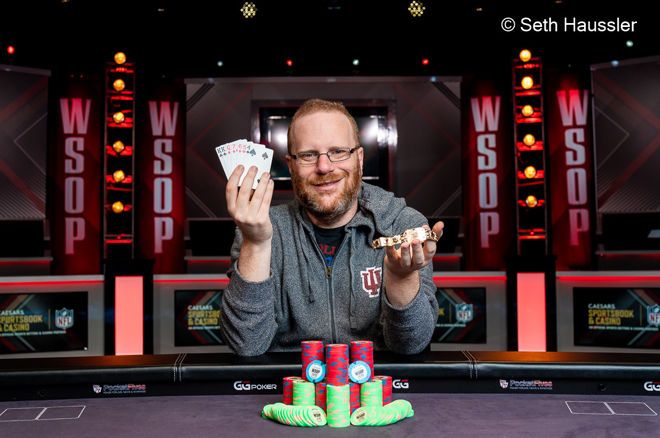 Table Of Contents
The 2022 World Series of Poker in its new home at Bally's and Paris Las Vegas has crowned yet another repeat winner of the coveted WSOP gold bracelet. Out of a field of 96 entries in Event #22: $10,000 Seven Card Stud Championship, Adam Friedman defeated Jean "Prince" Gaspard in heads-up to secure his fifth bracelet and the biggest slice of the $885,875 prize pool.
Friedman finished Day 2 well atop the leaderboard and went wire-to-wire on the final day as he only surrendered the lead for a very short period during three-handed play. Ultimately, there was no stopping Friedman and he celebrated the victory with his parents on the rail. For his efforts, Friedman receives a top prize of $248,254 and becomes one of only 30 players to have earned at least five WSOP gold bracelets as he starts to enter some more and more exclusive territory in poker history.
Final Result Event #22: $10,000 Seven Card Stud Championship
| Place | Winner | Country | Prize (in USD) |
| --- | --- | --- | --- |
| 1 | Adam Friedman | United States | $248,254 |
| 2 | Jean Gaspard | United States | $153,433 |
| 3 | Phil Ivey | United States | $108,233 |
| 4 | Yuval Bronshtein | Israel | $78,348 |
| 5 | Ben Diebold | United States | $58,239 |
| 6 | Marco Johnson | United States | $44,487 |
| 7 | James Paluszek | United States | $34,939 |
| 8 | Yueqi Zhu | China | $28,258 |
2022 World Series of Poker Hub
Bookmark this page! All you need to know about the 2022 WSOP is here.
Winner's Reaction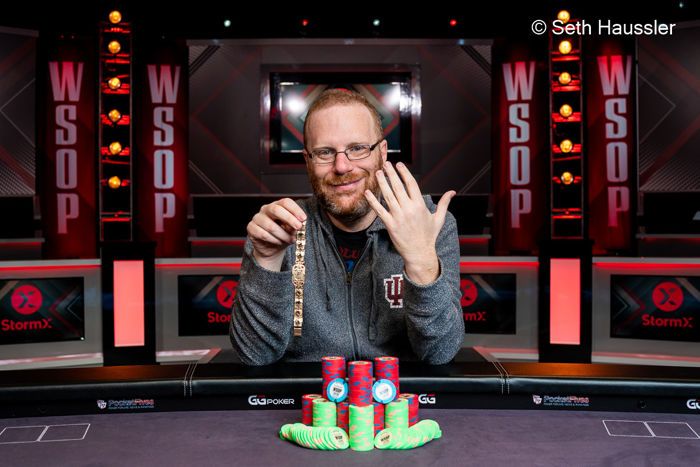 Friedman is one of the most dedicated and now also one of the most decorated mixed games players out there and in particular, seven card stud as he talked how much this particular title means to him.
"It is a real honor to be able to win this title with the players who have won it before me. Winning the stud high means more to me than winning my fifth in total for my own personal satisfaction. This is in my top three or four events. I have played thousands upon thousands of hours of this game. I have had really bad success in this event over the last several years and to close it out in my first real shot I have had is amazing."
He also added, "To win bracelets in four straight years is incredible," alluding to the amazing run he has had in recent years to catapult himself higher up in the echelons of poker history discussions.
Friedman also promoted the game of seven card stud in his post-win interview. "Two-card poker is boring, like I keep saying. My ROI initially went down playing stud, but I was enjoying playing poker again. Seven card stud is the most complicated limit game that has ever existed. There are more nuances than almost any other two games combined. It is a beautiful game. It is really a shame that it is dying more and more each year. I think if people really gave it a shot, people would enjoy it and see all the cool things that can happen. I don't see a seven card stud renaissance happening, but I truly hope I am wrong."
Action of the Day
The day began at the final table of eight players, with seven of the final eight already having at least one WSOP bracelet to their name, many of them with multiple ones.
Yueqi Zhu was the first to exit after about 30 minutes, as he could not get anything going and bowed out in eighth place.
James Paluszek was the next to go in seventh place and Marco Johnson followed him out the door in sixth place just ten minutes later.
In fifth place was Ben Diebold as he was able to ladder up a couple of spots with his short stack.
From there the stacks evened out as the remaining four players had some play in their stacks. Yuval Bronshtein went out in fourth place after he had been knocking on the door of the top two stacks at one point but a string of lost pots saw him go from that high to the short stack and eventually out the door.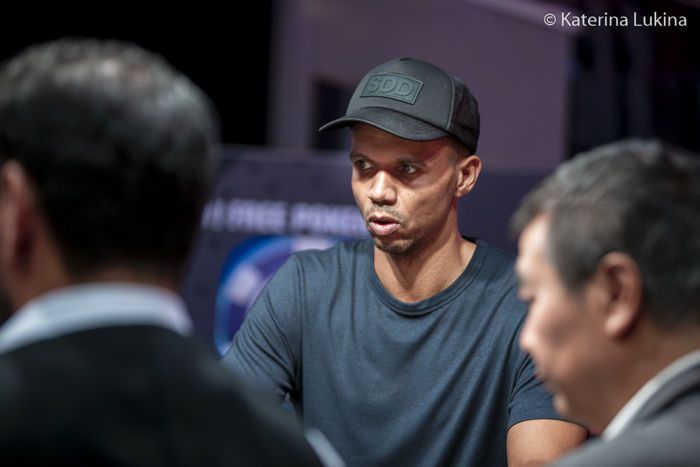 Three-handed play gathered a large rail as most of the onlookers were watching Phil Ivey aim for his eleventh bracelet. Ivey had entered the day as the shortest stack but fought tooth and nail to raise his stack to the middle and eventually last all the way till three-handed. He was able to rake in some pots three-handed to make things interesting but he would soon lose a few big pots to Friedman to kill his momentum and eventually end his bid to end his eight-year bracelet drought.
Heads-Up play would then commence as Friedman had a huge chip lead over Gaspard, who at one point was close to being neck and neck in chips with Friedman but lost some ground in three-handed play that got him down to a big chip disadvantage entering heads-up. Gaspard was not able to gain much traction as his brief resurgence was quickly squashed by Friedman who then finished it off in about 40 minutes of heads-up play.