Come Back Kid: Massoud "CBK" Eskandari Wins First Bracelet in Super Seniors for $330,609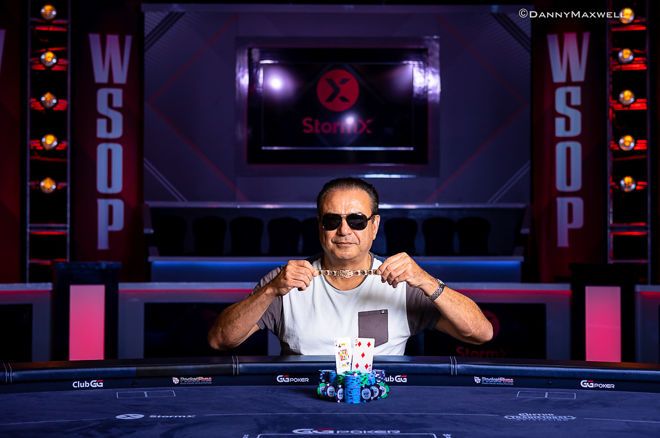 Table Of Contents
Massoud Eskandari threw his hands up in the air and embraced his rail as sealed his first World Series of Poker gold bracelet in Event #59: $1,000 Super Seniors No-Limit Hold'em.
Eskandari, known as the comeback kid (CBK) back home in Los Angeles, completed a final table comeback to defeat Jennifer Gianera heads up and take home $330,609 in prize money.
"It means the world to me because I've worked very hard for this," said an emotional Eskandari in the winner's interview. "I've been spending a lot of hours and put my life into this. Of course, it comes with a lot of luck and I can tell to all the grinders out there, just keep grinding and grinding and it will happen to you. If you put the effort, the time, and work hard on it, there's no reason for you guys not to get it. So best of luck to everyone."
Event #59: $1,000 Super Seniors No-Limit Hold'em Final Table Results
| Place | Player | Country | Prize (USD) |
| --- | --- | --- | --- |
| 1 | Massoud "CBK" Eskandari | United States | $330,609 |
| 2 | Jennifer Gianera | United States | $204,293 |
| 3 | James "The Jammer" Jewell | United States | $151,882 |
| 4 | Sharri Crawford | United States | $113,755 |
| 5 | Peter Mylenki | United States | $85,940 |
Final Table Action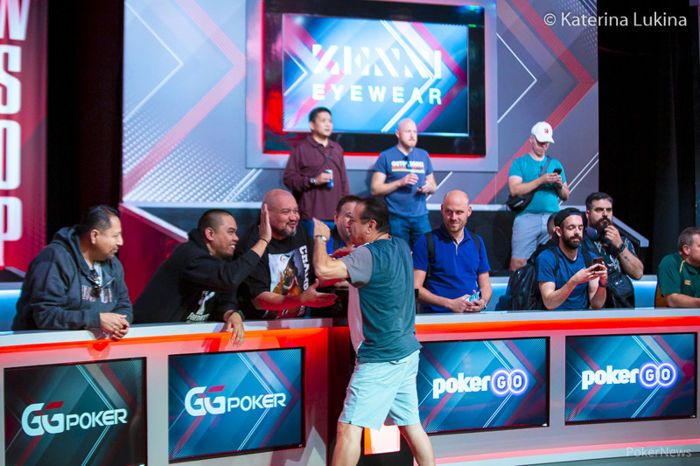 Only five players returned for Day 4 and Peter Mylenki ($85,940) was the first to fall when he shoved his short stack with pocket fours right into pocket kings of James "The Jammer" Jewell.
Sharri Crawford ($113,755) bowed out next in fourth when she got it in preflop with king-ten against the ace-deuce suited of Eskandari. Crawford paired her king on the flop, but an ace on the river sealed her fate.
Jewell ($151,822) was next to go after a failed bluff attempt against Jennifer Gianera left him with only a few blinds. He busted a few hands later against Eskandari. Jewell was the literal embodiment of the old saying chip and chair, he was down to just two big blinds at the end of Day 2, so to hold the chip lead at one point on the final table was an amazing spin-up.
Heads-up play went back and forth, Gianera entered with a 4-1 lead but Eskandari quickly doubled to find some breathing room. He slowly built out his own 4-1 lead and finally finished the deal when got it in with a pair of kings on the flop against the flush draw of Gianera. Gianera could not improve and she would have to settle for second and a fantastic payday of $204,293.
Best Free to Play Slots
Come Back Kid
Eskandari is from LA and plays a ton at a lot of the local casinos such as Commerce, Bicycle, and Hustler. Grinders call him CBK.
"They named me that because I'm never out until I'm out," said Eskandari. "I make a lot of comebacks. I know how to play short-stack and deep stack. Many many times everybody counted me out and I just went to the top and either won the tournament or came in second."
He referred to a second-place finish at World Poker Tour Legends of Poker in 2014. Eskandari has only played the senior event twice in his life, and this was his first time in the super seniors.
"I thought everybody was, excuse my French, but were an old fart and it's going to be an easy field," he said. "There are some fantastic players in there so it's not like a walk in the park."
During the final table, Eskandari swung between the chip leader and the short stack.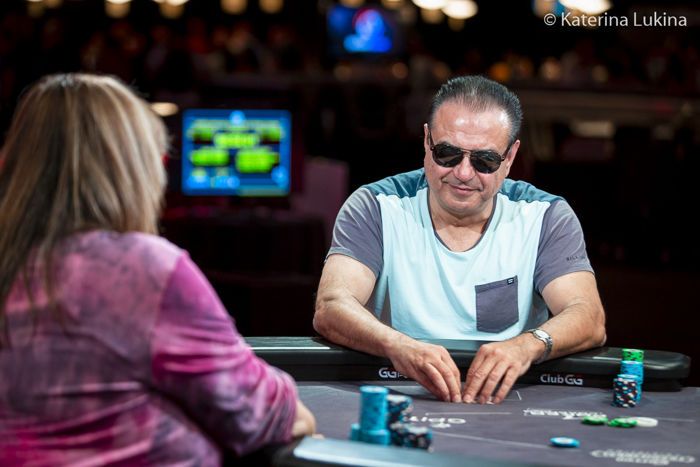 "I thought it was going to be an easy road today," he said. "But then I went down to like five million from twenty million and that's when I figured hey, it's not going to be as easy as I thought. Jen was a good grinder, she gave me some hard times. But honestly once I doubled up I had no doubt."
Age is just a number for Eskandari, who already had two WSOP circuit rings and nearly three million in results heading into the final table, but he feels like he finally got the monkey off his back. He said his next goal is to win a WPT title.
"Most of these guys are not my age and that's why a lot of them went on Twitter and didn't even know I was 60 years old until today," said Eskandari. "Because I grind with the younger kids. We are just going at it all day long with 21 and 25-year-olds and they don't expect that kind of move and aggressiveness from somebody like me, but I've been grinding for a while and I know what it takes. Not to mention I was a craps player and a blackjack player so I know how to gamble."
Eskandari had a rail of about a dozen people at his side today and said he loved how much he was meeting new friends at the series from grinding the late-night sit-and-gos.
"People make fun of me," he said. "I love the game. Not too many people will leave after 12, 13 hours of playing and go to the sit-and-go section and grind. By the way, shout out to all the floor people who do a fantastic job on the sit-and-gos. Reed, Dan, Janice, Brian, and Cindy."
Eskandari said that he hopes the WSOP will try to keep those tables runnings even when the massive fields start to take over the room.
"I can understand it I'm a businessman but there's a lot of people over there that their dreams of making good money, winning a bracelet, hitting a high score, comes from those sit-and-gos because they can't afford to play those 5k or 10k buy-ins. So they have to grind it out and I respect them because I've been one of them."
Dan Cates Makes History; Wins Back-to-Back $50,000 Poker Players Championship ($1,449,103)
Humanitarian Message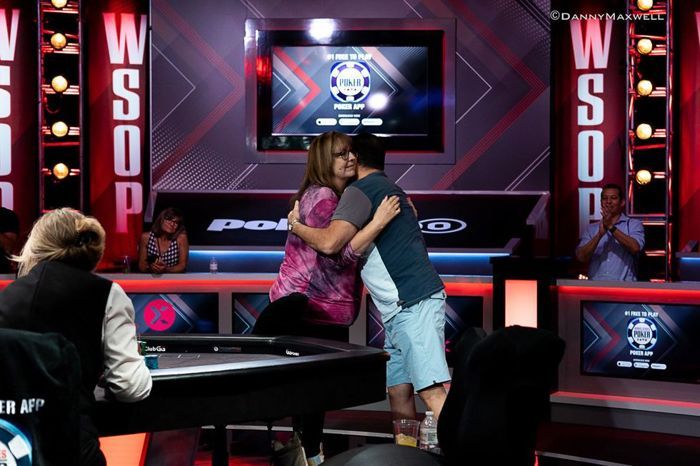 Even though he was soaking in a huge victory, Eskandari wanted to talk about something much deeper.
'What I would really like to say that is more important than anything else to me is humanity," said Eskandari. "Being nice to one another. Racism is the worst thing that could ever happen to the humans in the world. It doesn't matter what color you are, what religions, what beliefs you have, we all have to be united and enjoy the many years that we have on earth. I hope all the big shots and the egos and the leaders of the countries of the world understand that and stop being greedy. Be more helpful to human beings."
Eskandari said that he wishes people would help more when it came to the homelessness issues around the city.
"Believe it or not but every night I take a walk out there and whatever I have in my pocket I give it to them," he said. "I don't care if they are drug addicts. Somehow something went wrong in their life and they became homeless. It's not a good spot to be, especially in a town where millions of dollars every second are being gambled and wasted on food. Which is ok I'm not against rich people, people work hard for their money and want to party but if you could help out and stop judging about why they are like this or that guy is a loser because he is a drug addict."
He called for action for anyone who happens to stumble upon others' misfortunes.
"Something happened to that human being and they are all human. So I hope anybody when you see these things you give whatever you can afford. Spend five minutes, give them a dollar, ten dollars, twenty dollars because they are still a human being like you and me.
2022 World Series of Poker Hub
Bookmark this page! All you need to know about the 2022 WSOP is here.
Nicholas Baltz is a sports journalist from San Diego, California, and works as a freelance live reporter for PokerNews covering the World Series of Poker.